Bronwyn Llewellyn
is creating with you, a free land gift from our governments.
Select a membership level
Thanks for your work Bron!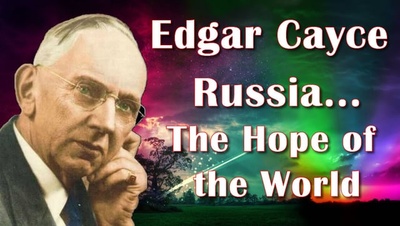 Full access to my blogs and websites. Please see the $3 per month tier for links to a lot of information that I have created. Please make a small monthly donation of US$1 to thank me for putting this information out into the world. Thank you.
Full access to my blogs and websites: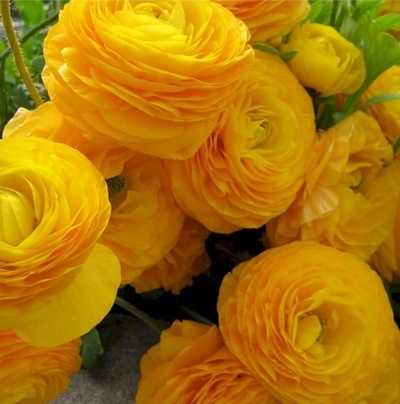 Firm ongoing supporters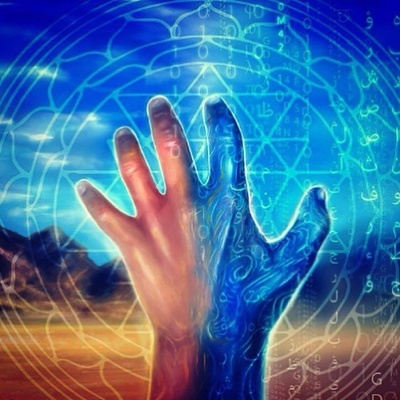 I am happy to help you with your own writing, how to use Facebook efficiently (there's lots of tricks you can use), editing your work, and other types of direct contact, eg: Skype.
About
Since 2011 I have been very active online educating myself and others about the "Ringing Cedars of Russia" books. I follow world affairs that have a relationship to Anastasia's words in the books. Anastasia talks about the "dark forces", the "priesthood" and the "technocracy". Humanity is tearing down all of these ancient control mechanisms and their modern day manifestations. We are finding a new way of co-creating an amazing life here together on our beautiful blue-green planet. This is: Co-creating Our New Earth.

In 2016, Russia passed laws that gift 1 hectare (2.5 acres) of land for FREE to Russian families. Find out about this Russian story here:
Humanity! Take back your land
! ... 
I saw the potential for every country in the world to pass these same laws
. My next blog: 
Take back your Motherland
shows developments in the rest of the world. 

There is an international political party standing in the wings waiting to be developed - The Motherland Party. Russia is the model; We follow. This in total is the "Take back your Motherland project - International". Here are the steps to engaging with this project:

(1) Learn about what Russia did
(2) Look at what other countries are doing
(3) Tell other people about it
(4) Gather together with others and start the same initiatives in your own country
(5) Tell me so I can add you to the international directory and keep in touch with your progress.

See 
The Motherland Project
website. I have decided to deconstruct the Motherland Project website and re-make it, with a European focus. Rather than trying to give attention to the whole world, I have decided to give efforts to my own "back yard". I live with my partner of nine years in Sweden. Please go to 
Free Land Gift - Anastasia Europa
to see developments on the new website. With your small regular monthly donation, I can buy hosting for a year and get a permanent domain name.
I am the only one I have seen anywhere in the world who has been consistently unpacking this information from Russian websites. I run a lot of material through Google Translate to create my articles, based on the raw Russian information (primary source material).
Take heed of the words of Michael Tellinger: "Money is the very means by which we are kept in slavery." The antidote to money is: "Free up the land that 'The Crown' stole from the people, and give it back!"  
We need to push forward and demand of our governments a
FREE LAND GIFT
of 1 hectare (2.5 acres) for every family who are ancestrally emotionally and spiritually tied to that land. Please consider Anastasia's words for one moment - "Take back your motherland". That is: 
YOUR
Motherland - not somebody else's. You have no claim whatsoever to a land that you have newly immigrated to. That is somebody else's ancestral land, not yours.
As you can see, the position is very "anti-globalism". Even though Anastasia speaks with great softness and kindness towards all people, her ideas are fundamentally as these few paragraphs say. The globalist agenda since 1922 is to mix up all the races and make us more "governable" (compliant to them) by creating countries that don't identify tribal groupings within it. Anthropologically, this is impossible. Please see my article about the 
Codenhove-Kalergi Plan
(1922) to see how the Priesthood thought they could shape social anthropology so they could keep control.
For more on the "tribalist" position and the benefits it brings, please see this interview with Stephen A. McNallen called 
A native European spirituality
. Stephen lives in the Americas and is happy to call the New World his "motherland". His family before him have lived in North America for many generations. There is no problem with this. As 
Anastasia says
, "Most people living on this planet today have no motherland at all." (p. 161) This is the globalist agenda. Therefore, it is to newcomers to a country who I address in the paragraphs above. Have you gone to live in a country that is not your motherland? Where is the land of your ancestors? Go there... This is very likely the place where you will find the most peace in your heart. 
Together, we are changing the world. Together, we are tearing down conventional ways of thinking and we
ARE
"shifting the paradigm". This is where the change starts - in people's hearts and minds. While people are still holding onto the old paradigms of humanity's former ways of thinking, we are collectively left with what we have always had - debt servitude and self-subjugation to a few. It doesn't have to be that any longer.
Thank you so much for clicking on my "Become a patron" button. Thank you for assisting me to bring this information to the world.
Following is a very poorly made video. I'm not good at video-making. I'm much better at producing text - print media. Please forgive my errors and stumbling. Please take the best and leave the rest. Many thanks and much love to you and your family,
Bronwyn aka "BronnyNZ"
I would like to buy web hosting and a domain for 1-2 years for my new website, "Free land gift - Anastasia Europa". See my September 1, 2018 "Post" in the menu for details. Thanks for contributing.
1 of 2
By becoming a patron, you'll instantly unlock access to 2 exclusive posts
By becoming a patron, you'll instantly unlock access to 2 exclusive posts
Recent posts by Bronwyn Llewellyn