Troy A. as ShadowWing Tronix
is creating multimedia reviews & commentaries
Select a membership level
The Daily Review Set
At this level you get early access to the daily comic reviews. I do "Yesterday's" Comic (reviewing comics out of my longbox) and Today's Comic (what I bought recently) will be up as soon as I can. Both will be posted here as soon as I write them.
Feature Article Set
At this level you get early access to my longer reviews and commentaries, and will include the weekly article from my other website, The Clutter Reports..  This is also the first level to get access to a monthly update of BW operations either in written or V-Log form depending on what I decide at the time..
The Jake & Leon Set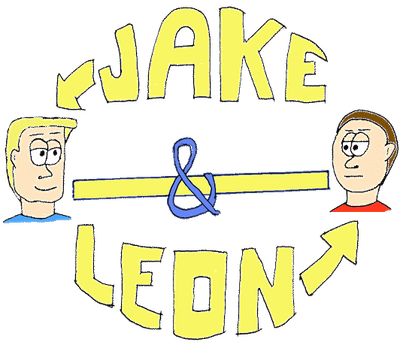 Early access to
Jake & Leon
 although admittedly that's sometimes hours before it goes up. Depends on life events. Each tier also gets you a spot on the upcoming "thank you" page but the higher the tier the higher up on the page.
About
Hi, I'm Troy, or as a good chunk of the internet knows me, ShadowWing Tronix. I've been writing articles for 
BW Media Spotlight
since I started it in 2008. The articles are either reviews or commentaries usually about comics and superhero/science fiction stuff, but I try to cover any form of media that can tell a story. Except maybe theater because that's tough to do for a non-local blog. Sometimes it's a review, sometimes a rant, and sometimes promoting something or someone whose work I enjoy while still being around PG in content.
I also have many article series like Free Comic Inside (reviews of those pack-in mini-comics that came with toys and other merchandise), Scanning My Collection (deeper examinations of comics too interesting for my daily comic review's format as well as videos I probably won't do a video review for...unless I do), Internet Spotlight (promoting someone online whose work you should check out) and many others. I was a contributor to the late Reviewers Unknown and run a second blog, 
The Clutter Reports
, going over the junk I own to get rid of some of it or just better organize what I'm keeping. I have a busy keyboard.
A year later I added a weekly comic strip and starting do other comic stuff, primarily a weekly parody/commentary comic strip called
Jake & Leon
, about two guys and their friends hosting a skit show. Think
You Can't Do That On Television
, but more focused on commentary or fun parody and the hosts seldom do their own skits. It's mostly an excuse to practice my drawing skills.
Additionally I started a recurring strip called Captain PSA, what would happen if PSA strips were made in a world where superheroes, super science, magic, and aliens were real. I only do those when something comes to mind. I also started an annual Christmas superhero comic called Captain Yuletide and I plan on doing other downloadable longform comics in the future.
And a year after that came local convention coverage, interviews, and video reviews. I've attended ConnectiCon, Brass City Comic Convention, and ComiCONN. I like to talk to the presenters in artist's alley or the online media section and let them promote their stuff. I also record a few panels and last year my first press junket. I also do a series of "BW Video Reviews" of shows I want to talk people into giving another chance (for example defending
Challenge Of The GoBots,
which is my most popular video) or an annual Christmas special review. I haven't done as many of these as I want to. I also have a lot of other video ideas I want to do in the future, including video series ideas for The Clutter Reports. These take the most time of everything I do.
However, to do all of this at the quality I want, I want to make BW my full-time career and that's where I turn to Patreon, as sort of my last chance to do what I love to the best of my ability. So what do I offer in return? Early access to videos, comics, and special articles, a stream where you might even influence a topic, and I'm not sure what else yet. It depends on future projects, all towards the goal of examining the art of storytelling and going from something fun like this to my dream of creating my comic universe (or more) and becoming a storyteller. But I'd like to continue doing this as well. Turns out I love talking about stories I like, creators (and sometimes fans) who bug me, and promoting things I want to see more of while "defending" things I like in hopes of finding others who enjoy it, too.
With my current living situation I will be free to do nothing but write articles, produce videos, and make comics without having to worry about monthly bill payments. Plus I can prove to my parents that I'm not wasting my time on this computer and that I actually do have talent that will take me places. So thank you for that and praise God for all of you!
1 of 3
By becoming a patron, you'll instantly unlock access to 1,090 exclusive posts
By becoming a patron, you'll instantly unlock access to 1,090 exclusive posts
Recent posts by Troy A. as ShadowWing Tronix