Rewynd
is creating Byte Size Treasure Art
Select a membership level
Sea Dog!
• Patreon Activity Feed Access (sneak peek into my sketchbook, new merch, and more)
• Vote on Upcoming Sharks of the Month
• Early Access to YouTube Videos
Scallywag!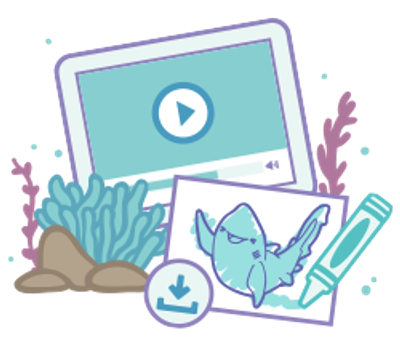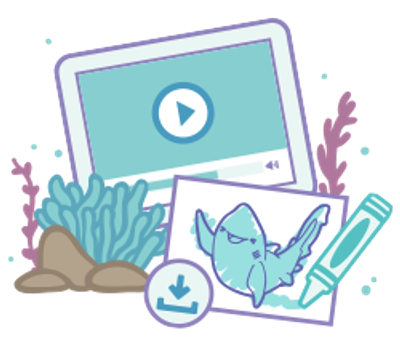 • Sea Dog ($1) rewards PLUS
• Etsy Discount Codes
• Monthly Downloadable
• Your name in YouTube video credits
About Rewynd

I'm known as Rewynd, the artist behind Byte Size Treasure - and I want to welcome you to my Patreon!  With the help of this Patreon, and you, I hope to grow my shop into something much bigger! Won't you join the crew? Keep reading to find out how!


✧

What is Byte Size Treasure?

✧
BST is a small business run by me - a place where I design cute sea creatures (primarily sharks) for a variety of fun merchandise. I have been fascinated with the sea since I was a young girl - I've studied marine biology for years, and want to share my love and knowledge of sea creatures with you!
The purpose of BST is to educate, promote awareness, foster love and appreciation, and to emphasize the importance of wildlife conservation.
The BST shop has been open online for 5 years now, and I've been showcasing my artwork in Artist Alleys at conventions for about 3 years. With Patreon, I hope to increase the number of shows I attend each year and branch out to new shows, in new cities!



Patreon offers you a way to support artists & creators that you like with a regular subscription to their work. You can pledge as much as you like and get cool rewards based on your subscription level.
My Patreon operates on a monthly basis. Each month, I'll post sketches that I don't post anywhere else online, previews of upcoming merch, discount codes for my online shop, timelapse videos, digital and physical rewards, and much more! To find out more about rewards for you, look below. 
Patreon is also a great way for me to interact with you guys on a more personal level!




Besides my undying gratitude, Patrons get access to sketches/WIPs that I don't post elsewhere, previews of finished work/merch before anyone else. You'll also get access to patron-only polls, early access to future YouTube videos, new merchandise with discounts, plus dibs on commission spots when I open them. There will also be digital reward files for patrons to download (such as wallpapers, coloring pages, and more).

Alongside these perks, there are physical rewards delivered directly to your mailbox each month!
Here's a full break-down of each reward tier!




✧ Please Remember that every little bit helps and is greatly appreciated. There is no obligation to pledge forever - and you can cancel anytime. If you're unable to pledge each month - that's okay!
I'll be posting finished art/videos online for free for your viewing pleasure. You can also support me in other ways - like shopping in my Etsy Shop, spreading the word to your friends/social media, and coming to see us at a convention near you!



✧ Can I change my donation/pledge amount? ✧
Yes! There is no obligation to pledge forever - you are free to cancel or increase/decrease your pledge at any time. 

✧ When are my rewards sent/shipped? ✧
All rewards are sent the month after payments have cleared through Patreon.
Digital rewards are posted each month with a download link.
[All physical reward tiers are paused for 2020.]

✧ When am I charged? ✧ 
Pledges are charged upfront and at the beginning of the month thereafter. For example, if you pledge on the 20th of the month, you will be charged instantly for the same month. You will be charged again on the first of the following month. All rewards are sent out after pledges have been processed. You will be added to the list of patrons for that month - and if you get physical rewards, they will arrive the following month. 

✧ Can I buy any of the Patreon content outside of the Patreon? ✧ 
Some rewards are Patreon exclusive and will not be available anywhere but through the Patreon. However, most rewards WILL be available to purchase outside of the Patreon - but there will be a delay in its availability. Patrons get first dibs.

✧ How do I sign up? ✧ 
Take a look at the Official Patreon 'How To' guide!
If you need more information on Patreon and how it works, check out the official Patreon FAQ .
YouTube Video Every Month!
With this goal, I'll be able to invest in a decent microphone and post a YouTube video every month. It could be a concept sketching video, timelapse process video, tutorial, or something else. Patrons will have access to the video when it goes up — a full month before anyone else!

1 of 1
By becoming a patron, you'll instantly unlock access to 119 exclusive posts
By becoming a patron, you'll instantly unlock access to 119 exclusive posts
How it works
Get started in 2 minutes