Jude and Keith
is creating A Sci-Fi Audio Adventure
Select a membership level
Uber Hawg Rider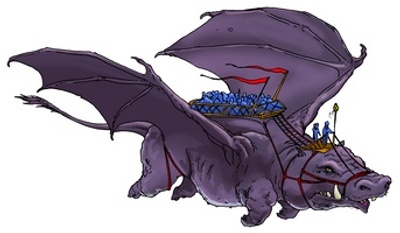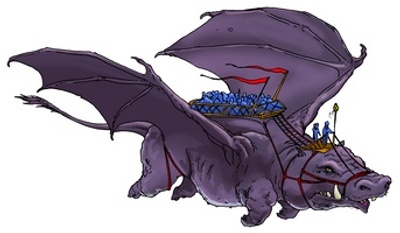 Take a ride on an Uber Hawg and you'll receive:
our immense gratitude!
A personal shout out on Twitter and at the end of an upcoming episode
Early Access to Episode Parts. Each part will be released one week prior to our normal schedule on CaaloXan.com
Lobotorque Lifter
Help us with some of the heavy lifting and get access to:
All previous rewards
Unaired full length bonus episodes
E-book: Seven Salacious Stories from Saleem's Casino  
Reptilon Driver
Help us pass safely through the Sigola Sandway and you'll receive:
All previous rewards
Original Music from the score
About Jude and Keith


About Caalo Xan and Rappin' with Rex

THANK YOU!!!! Just coming to our page is a HUGE vote of confidence in Keith and I and our productions. Thank you so much for listening to Caalo Xan and our new podcast Rappin' with Rex these past five years and 70+ broadcast episodes!!!

If the quality, consistency, and overall content of the Caalo 'Verse has become a part of your life, then I'd like you to consider paying for the Audio Drama, by becoming a voluntary subscriber here on Patreon.

It takes about a 3 weeks to produce ONE episode of Caalo Xan!!!!  For REAL?! Yup…And that doesn't include the pre-production work!

Caalo Xan provides the listener with a fun-filled Audio Adventure, complete with Original Music, one of the largest diverse cast in Audio Drama, and cinematic style SFX. Twice a month for the last five years we have tried to provide that warm towel of Sci-Fi that comforts and arouses the creative mind. (And like Douglas Adams would always say - "A towel, [The Hitchhiker's Guide to the Galaxy] says, is about the most massively useful thing an interstellar hitchhiker can have…"

So Twice a month let us provide that "Towel" wherever and whenever you need it:

-  On a long flight?
-  In your bed trying to get some sleep before conquering your next day at work?
-  At the Gym on the treadmill or elliptical?
-  Maybe while jogging through the park?
-  A little pick me up while doing the household chores?
-  Taking your dog (Or dogs – if you are like me) for a walk?
-  How about in your dorm room – chilling – a respite before taking a big exam?
-  Tough times when you need a break from reality…a little levity and adventure?

The REASON Keith and I make these Audio Dramas is pretty simple…you DESERVE to be entertained, and we LOVE doing it.

That is why we put so much work and skill into making these Episodes that we broadcast twice a month. It takes us 3 WEEKS PER EPISODE. To be that warm towel for you. To help provide the escape you need to live the full life you deserve.

I want you to have a laugh, and that moment of awe, and satisfaction that we've taken you to a place you've never been before.

By paying for these Audio Dramas you will be a part of the quality, variety, and consistency people count on. And most importantly you can do something special, you can keep it free and out there in the world for anyone who needs it.  And not only that…GREAT REWARDS for your kindness!

So give that big orange button a click and you can let Keith and I know how much you want to be a part of the Caalo 'Verse. Support at any level means a lot to us, and to all the listeners who cannot afford $1 a month.

Thank you,

Jude





We are so excited to give you tons of content 5 days a week.  If you could help support us.  We can continue to not only provide our Caalo Xan Audio Adventure, but work on side shows like Rappin' with Rex, and How to videos.  As a Goal reward - we will release another Patreon Exclusive Episode, early next year!  A backstory on the Black Hand Leader "Allegro Hand!"
1 of 1
By becoming a patron, you'll instantly unlock access to 89 exclusive posts
By becoming a patron, you'll instantly unlock access to 89 exclusive posts
Recent posts by Jude and Keith
How it works
Get started in 2 minutes