Select a membership level
Pay what you Want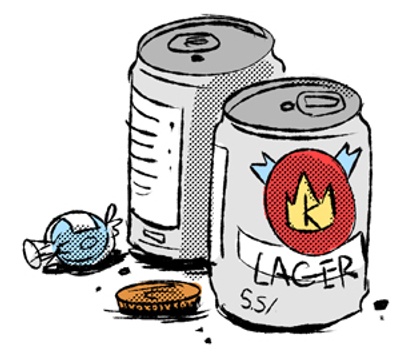 Early access to the webcomic - twice a week!
Access to every patron-only post.
Sketches, character design, background research, processes and more.
Exclusive patron-only discount code on my print shop.
About
Hello world! My name is Cab and I'm a freelance comic creator from Montreal, Canada. I'm the author of the
Nuclear Winter
series, published by Boom! Studios in English and Front Froid in French.
Utown is an ongoing black and white social fiction comic featuring characters whose story I've been wanting to tell for a
long time.
 Patrons have access to research sketches, character designs, illustrations and much more.
But most importantly, Patron get to read the comic pages before they are made public.
Utown
is the story of a gentrifying neighborhood that a cast of misfits call home. Inspired by a string of real events that took place in my own city, the story follows Samuel, a 24 year-old "visual-artist-kinda" who's doing his best at avoiding adulthood. When the rundown building in which he lives in is set for demolition, he must face the fact that the town he grew up in is no longer his safe haven--and that he's too broke to afford to move. It's time to either step up and prove his worth as a serious artist or keep on repeating old, toxic behaviors. Edwin, his accidental roommate, wants him to succeed. His childhood Thomas wants him to move on. And Josie, well... who knows what Josie wants. And the rest of the tenants just want to save their home.
Regardless of their strategy, they have 120 days before the bulldozers come and tear the old Milton building down. 
But hey! It's not all drama! Sure, it features a cast of down-on-their-luck characters, but dang, trust me, you'd still want to hang out and have a few drinks with them. 
So the plan is to share research material here, let it be sketches, character bios, clothes designs, doodles, everything! I mostly work by hand and I looooove to share processes. What can I say, I get excited by changing ink brands!
Utown
is updated twice a week so keep an eye out for those emails :)
If you like what you see,
feel free to contribute in whatever way you want. I want as much people to enjoy this comic as possible!
Thank you in advance!
-Cab
$150
-
reached!
per month
At 150$, I'll release a dekstop and phone wallpaper featuring the Utown cast!
2 of 2
By becoming a patron, you'll instantly unlock access to 90 exclusive posts
By becoming a patron, you'll instantly unlock access to 90 exclusive posts