Caeora
is creating Tabletop Maps & Tokens
Select a membership level
Scribe
Your support means I can keep making content! This reward tier is for anyone that wants to support me and join the community. You gain access to some awesome little extras to stay up to date with everything I come up with as well! 
Includes
Thank You!
Patreon Polls to decide on new content.
Sneak Peeks showing off upcoming stuff!
Discord exclusive Scribe Colour!
Check the FAQ for more details or come and chat with me about things on discord! 
Includes Discord benefits
Veteran
This tier is for anyone that loves the free battlemaps, but wants to give a little more support for me each month!
Supporting me at this tier gives you access to map variants, where I take one of the free maps and add rain, snow or ash, or even turn a day map into a night time map. Also this tier includes any complete packs of tokens or assets that I make, which are typically much larger and more complete versions of the free packs!
Includes
A Big Thank You!
Maps Varients

Complete Asset Packs
Complete Token Packs
Discord exclusive Veteran Colour!

Everything in the previous Scribe tier!
Check the FAQ for more details or come and chat with me about things on discord! 
Includes Discord benefits
Artisan (New)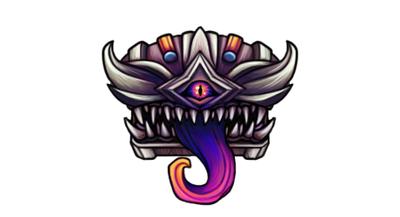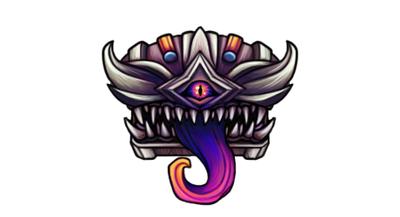 This tier is for anyone that uses Wonderdraft, Dungeondraft and in the future Foundry VTT!
Supporting me at this tier gives you access to packs made directly for other platforms such as Wonderdraft and Dungeondraft, if you use these programs then this tier will allow you to download a Zip in order to use my content without having to do it yourself!
In the future this tier will also give people access to the Foundry VTT premium pack that will contain my entire library of content, in addition to any other content we release made for other platforms or programs.
Includes
Includes
A huge thank you!
Wonderdraft & Dungeondraft ready-to-use packs!
Foundry VTT Premium Content Pack (COMING SOON)
Discord exclusive Artisan Colour!

Everything in the previous Scribe & Veteran tiers!
Check the FAQ for more details or come and chat with me about things on discord!
Includes Discord benefits
About Caeora
Hello!
My name is Caeora, I'm a Fantasy Cartographer and if you use or enjoy the content that I'm creating and want to support further maps, tokens and other things, then consider supporting me here on Patreon!
My work includes, battlemaps, world maps, creature tokens and assets for making your own maps. You can use this content for a variety of different systems, from the most popular tabletop roleplaying games to your own homebrew campaigns. Maps can be easily imported into virtual tabletops and many can also be printed to use at the tabletop.
If you want to see a few examples of my digitally hand drawn work with a pen and tablet then keep scrolling down!
Battlemaps
(Battlemaps can be used for running epic encounters using tokens in a ton of different systems!)


World Maps
(In a fictional world, a world map can be used as a representation to figure out where things are!)


Tokens
(Tokens can be used with battlemaps to represent creatures and monsters to fight!)

Assets
(These can be used to add new objects to an existing map or create entirely new battlemaps!)
Website
If you are here for the first time and would like to look through my previous work, my
WEBSITE
has a gallery of my maps that you can look at and you can even filter things to find exactly what you're looking for!
Free Use Content
I produce and release tons of free maps and tokens here on Patreon and my Website! If you have the money and use my content for your games then I would very much appreciate the support. Otherwise you can still view, download and use the content for personal use. Check out the
FAQ
link below if you need any more details!
You can also read up on any restrictions to my work here:
Content Use
Supporting on Patreon
Rather than try to collect donations each month on my own website, Patreon provides a safe and secure website to collect monthly payments. It works by each supporter being billed during the 1st to 3rd of each month via credit/debit card or Paypal and sending me what's left after the processing fees are deducted.
I understand that sometimes the cost of the hobby, with all the books, dice and materials can prevent someone from creating an amazing experience for their players. By supporting me like this, I can continue creating free content for people to use and help people get into tabletop roleplaying games. I rely on the generosity of truly amazing people, they allow me to live and work, doing something I love and for that, I could not be more thankful.
Schedule
Typically I post 4-5 times in a month, and those posts will include new maps, assets and tokens. Most of those 4-5 of those posts will be completely free, while a few extras will be maps/assets/token variants just for Patrons. My overall goal is to create as much content as possible and there is always something new to create!
PLUS I also
stream
my work and make
youtube
videos as well!
Thank you!
Thank you for reading all this and if you do decide to support me, all I can say is thank you again and again. Your support means the world to me and allows me to keep creating content and sharing it with the world!
Become a patron to
Unlock 132 exclusive posts
Connect via private message
How it works
Get started in 2 minutes