P. Calavara
is creating Books and Art and Everything In Between
Select a membership level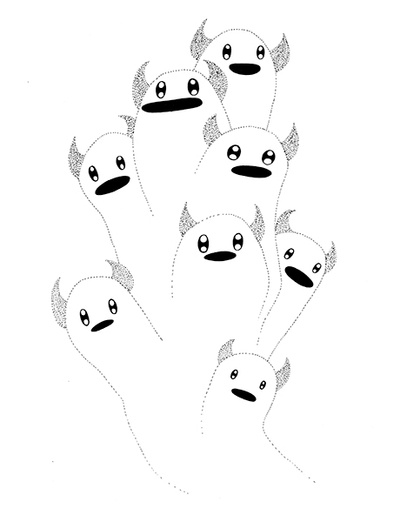 Spirits
For patrons who want to follow along, haunting proceedings, without ever receiving anything so corporeal as mailed goods.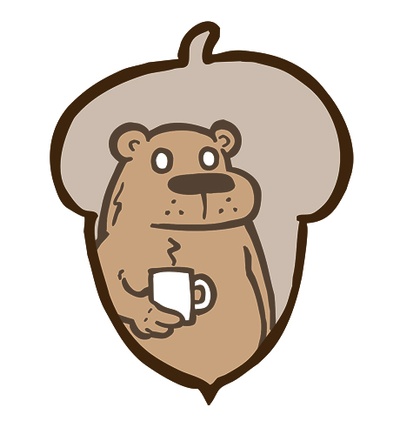 Acorns
Only want to receive Kahnaway, my serialized novel, without all the other random books and random stuff I do getting in the way? Then this is the tier for you!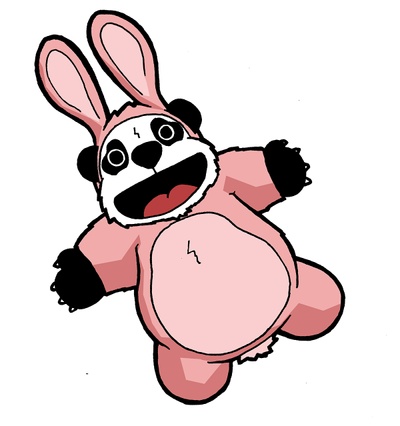 Panda Bunnies
Receive a monthly mystery mailing of words and pictures and who knows what else! Sometimes small things, sometimes big things. Sometimes surprising things. 
About P. Calavara
P. Calavara is the world's foremost self-regarded artist, creating entire worlds from the tip of a pen. Based in Olympia, WA, P. Calavara has used his immense imagination and fairly typical technical skills in a constant struggle to make the world a somewhat more magical place. Backing and subscribing here on Patreon is a chance to help keep those worlds thriving, as well as to create new ones.
Money pledged here will go directly to helping P. Calavara do the things he does, be it writing, drawing, painting, or filling downtown Olympia with plywood cutouts.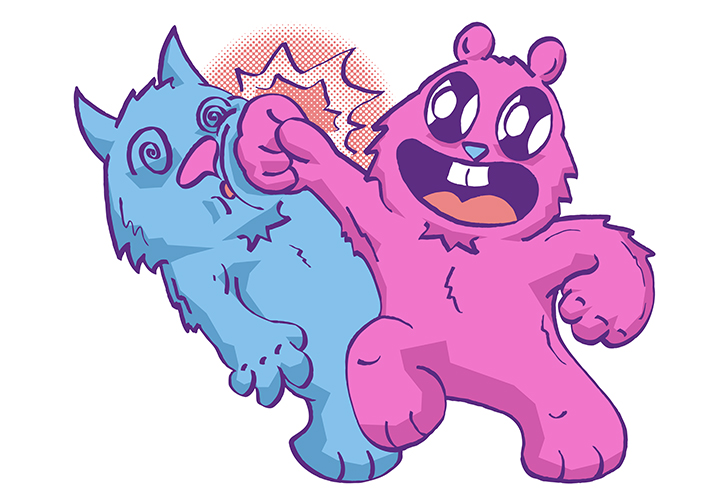 And in return, whattaya get?
Well, aside from the smug satisfaction of knowing that you're supporting such a self-described important artist, you'll receive something in the mail monthly.
But what?
WELL!
First off, I currently have three different long form stories that I really want to publish episodically, with new segments being released and mailed to people as they're created. Two of these projects are for children and will come illustrated (A Harmony Boom Island short story collection, and a Space Crime Cop Patrol novel), and one of these projects is for adults (a humorous episodic novel about a journalist in a small town— aimed at adults, but not, like, lascivious or anything).
We'd like to regularly send out chapbooks from one of these works,
but that's not all!
I'm always working, but can't always predict what I'll be working on, and so there will certainly be other stuff mailed out, instead of or in addition to these ongoing projects. Maybe a picture book, or an art print, or a coloring book, or some other project!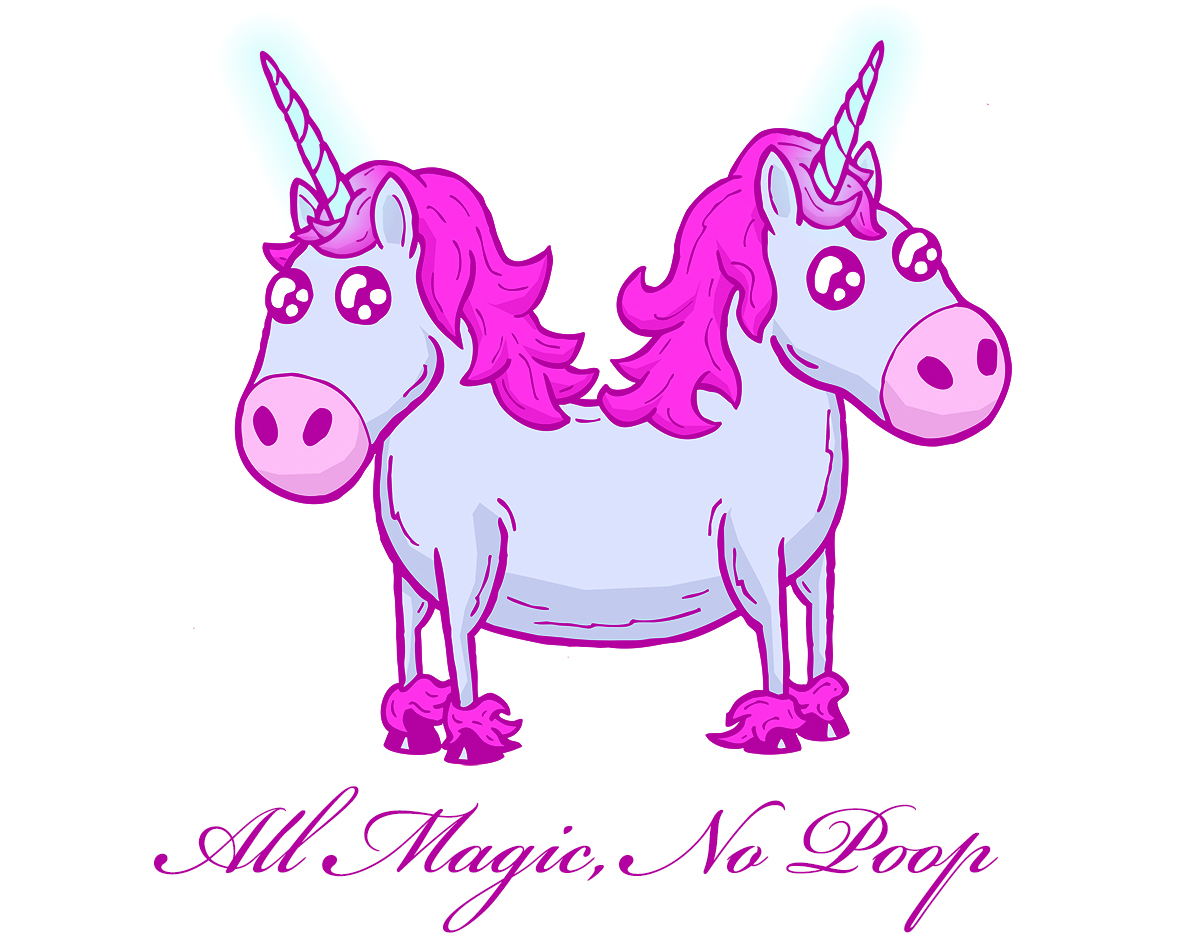 BUT WHAT ELSE?
I produce a LOT of stuff, and need to get better at sharing it with the world. Some of this stuff is aimed at adults (I've made an alphabet book about depression, murder mystery picture books, a guide to soccer players, and many more), some are squarely aimed at kids (I've made a book of poems about rabbits, books about color, a guide to the common aliens of Pluto, and many more). I produce several books a year, so definitely expect to see some of that coming and going, in addition to the ongoing projects.
You can also expect project updates, behind the scenes stuff, drawings, conversations, rants, surveys, questions, answers, puppets, and other artistic bric-a-brac. I can't even watch a movie without keeping my hands busy drawing, writing, or sewing something, so that sort of thing will show up regularly. The more support and subscribers we get, the more I can create without fear of missing out on paying work. Wanna see comic strips? Wanna see drawing-requests fulfilled? Pins? Stickers? Shirts? Anything is possible!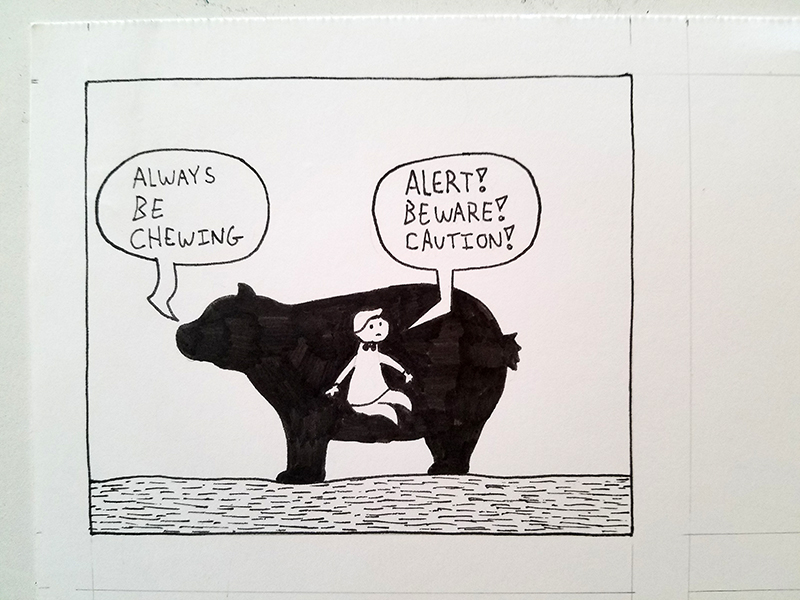 ART FOR SALE
As you can imagine, I've got a LOT of drawings laying around. Illustrating my books consumes a lot of time and paper, most of which is subsequently filed away, since I don't really have a channel for selling them outside of when people show up at my house with a fistful of cash. To that end, I want to make those pieces available to subscribers at special discounted prices. Get a story in the mail, and want to buy the art? Subscribers get first dibs and discounts. I also do commissioned art, and can arrange special rates and projects for that.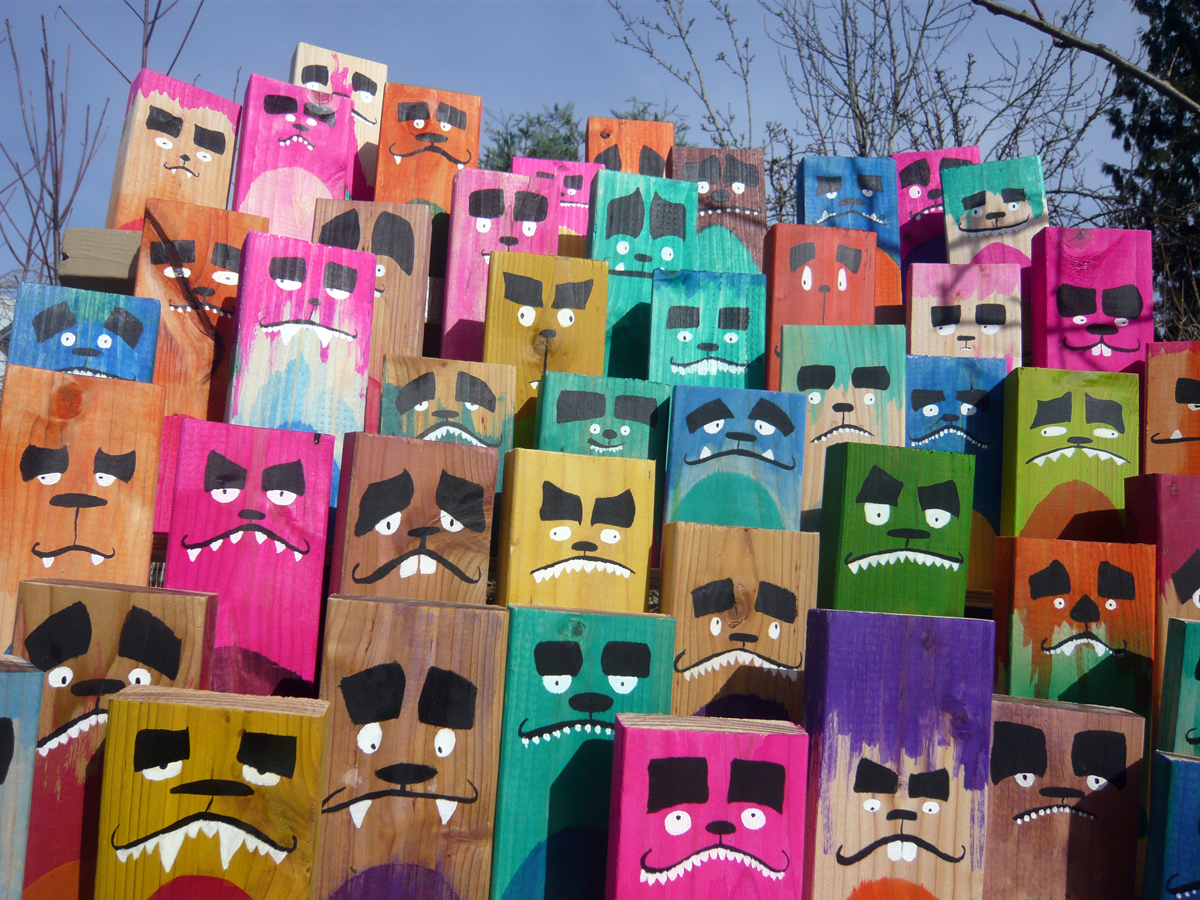 GOALS
I've got some hopes and plans for expanding this, if its successful. The more interest and followers, obviously the more time I can put into it, and the more cost-effective it is to produce out-there things. There are several goals I setup to expand what I'll be able to do, and I'm sure we'll come up with more.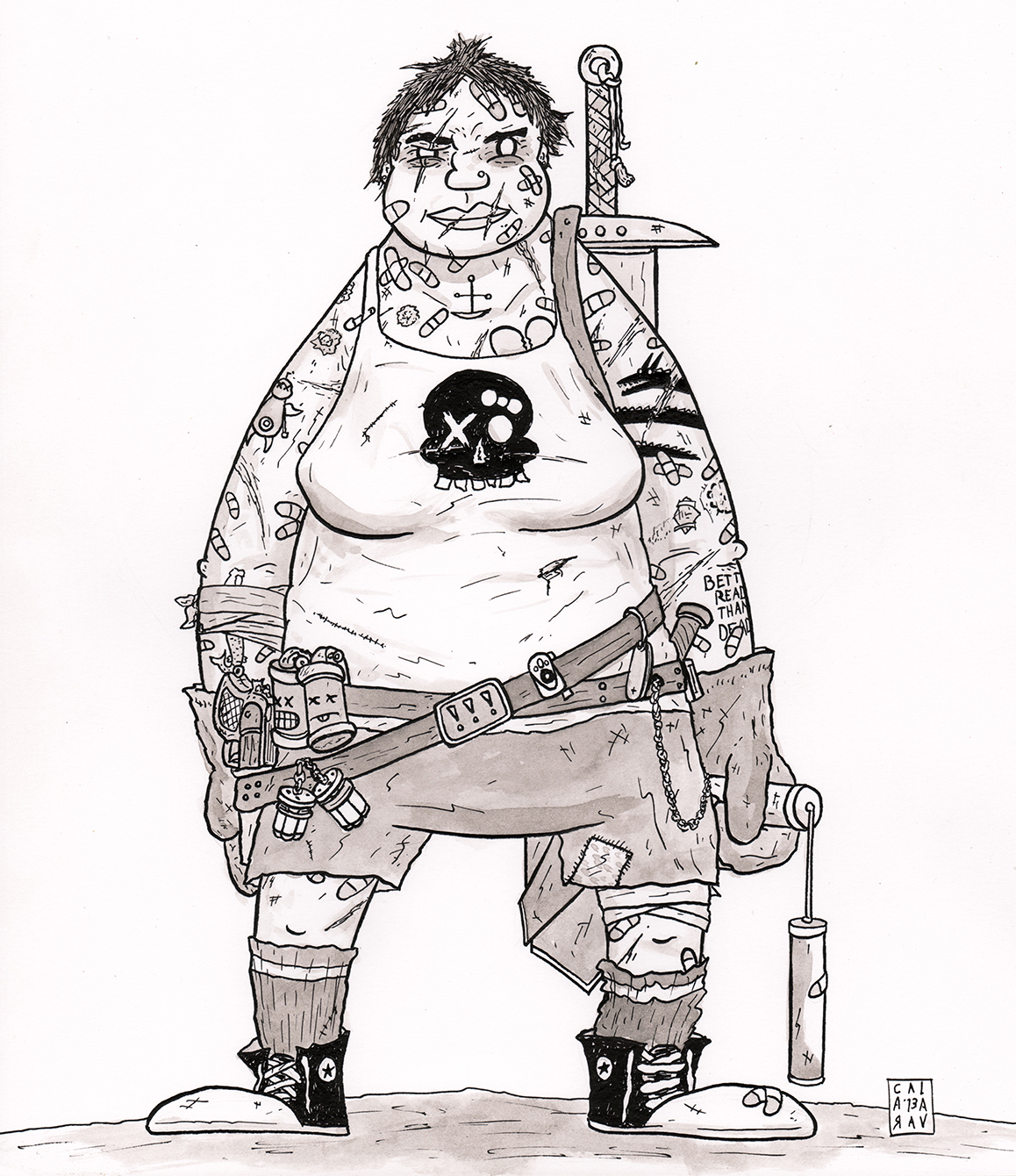 A BRIEF NOTE ABOUT POLITICS
I am a flaming leftist, with no qualms about indulging in satire and pointed political commentary, so you can fully expect to see some of that come down the tubes on occasion. You done been warned!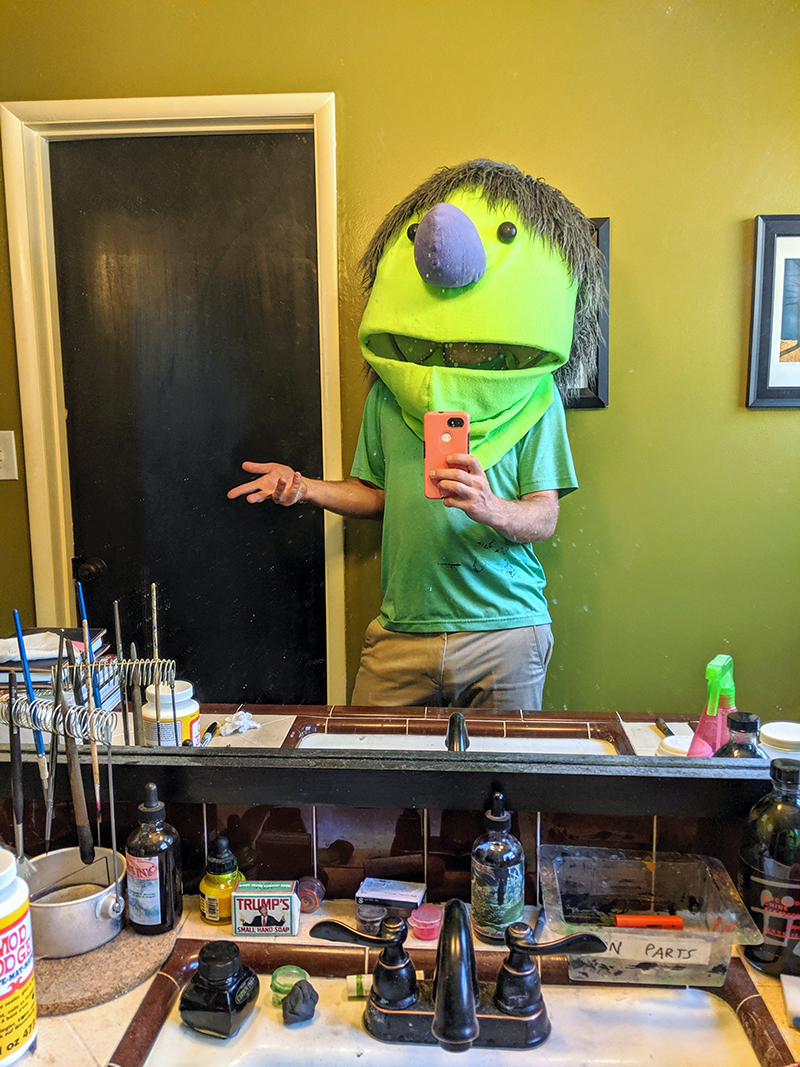 RANDOM SURPRISE COMMISSIONS
When I reach this goal, I'll begin drawing one pseudo-commissioned drawing by a randomly chosen subscriber each month. There'll be a couple of rules, but it should be fun!
1 of 5
Recent posts by P. Calavara
By becoming a patron, you'll instantly unlock access to 7 exclusive posts
By becoming a patron, you'll instantly unlock access to 7 exclusive posts