Monarchist League of Canada
is creating Education, Advocacy, and Research
Select a membership level
Nothing but our thanks
You show you care; we sure appreciate your support, and will use every loonie to support the cause and add to outreach. So a big thank you 
A: 10% off the League's online store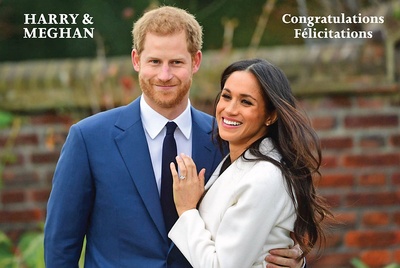 10% off sales orders via the League's online store. Email
[email protected]
so we can explain how to claim this perk. We'll also send a copy of "Canadian Monarchist News" our periodical, if you prefer to read it in print. 
B: An extra month of both paid and free trial memberships for you and for nominated family members and friends
Subscribe to our level B $5 tier and receive an extra month of both paid (yearly) and free trial (six month) memberships for you and for nominated family members and friends. We ask you to contact the League at
[email protected]
so we can tell you the easy step/s to take advantage of this perk.  
About
The Monarchist League of Canada is a group of your friends and neighbours from across the country who are united in their interest in and loyalty towards Canada's constitutional monarchy. We are a national non-profit organization. 
Since its inception in 1970, the League has gained a national reputation as the leading voice of
intelligent
monarchical opinion in Canada. Our overall task is to promote the full expression and a better understanding of the history and real benefits of a uniquely Canadian constitutional monarchy. We present the positive face of the Canadian Crown as an essential part of national identity, and as the central pillar of our parliamentary democracy. We frequently work with MPs and members of provincial legislatures of all parties to further cement the role of the monarchy as a "big tent" under which every member of a diverse society can find an equal and respected place. We emphasize the monarchy as a
Canadian
institution - we are not "Royal watchers" - we don't usually hold tea parties give us some ale and maple leaf cookies any day!  We are proudly as diverse as is our country. And we have a sense of humour; we take the cause very seriously, but never ourselves.
PROJECT:
The main focus of the Monarchist League of Canada is
education
. Over recent years, we have effected free distribution of well over 40,000 colourful all-ages-appropriate booklets in English and in French editions, designed to explain Canada's Crown in a direct way no longer taught by the "civics" classes of yesteryear. These appear on our website at
monarchist.ca
for your reference, and were revised in late 2017 and early 2018 for re-issue to reflect in their imagery the appointment of Julie Payette as Governor General and the interaction of Prime Minister Trudeau with members of our Royal Family since the last revision some 2-3 years previous.
The League discovered long ago that offering sample copies of  these booklets 
Our Canadian Crown/La Couronne au Canada
to school principals and social studies' teachers by postal mail, and inviting them to order the amount needed – though at no charge – was a fool's errand, expensive as well as unproductive. Indifference, hostility, mandated texts and other preoccupations all meant little return on our efforts and our members' generosity.
But then we hit on a much superior alternative: all MP's visit classrooms in their constituencies, and like having something in their hand to give to the students. Offering these legislators sight of our booklets, with copies free of charge on request, has produced many orders from representatives of all the federalist parties, and the great bulk of the distribution during the last 5-7 years. Many also stock copies in their constituency offices.
Our goal, with your assistance, is to continue this effort, and expand it to provincial and territorial legislative members, as well - adding 750 potential to new partners to our distribution on top of the 338 federal MP's.
The cost of printing, initial mailing and emailing to kindle legislators' interest, and then sending bulk orders across the country (only First Class lettermail is free to MP's, not parcels!) and the cost of mailing to all provincial legislators  constitutes a significant expense, especially as we expand the distribution. To add to League members' generous gifts and and other revenue through modest bequests, we seek a new income stream through crowd-sourcing.
We know that amidst busy lives, many of you may not wish to be a "member," receive our literature, attend meetings and so on – but we believe there are a lot of good folk who appreciate the Maple Crown as foundational to Canada's polity and way of life – so we're offering you a chance to support it by the important educational work of the League – for now in its 48th year as Canada's leading rational monarchist organization.
Thanks for your consideration and support! We really appreciate it - and we'll do our best to make sure we get the most monarchical bang for every buck you give us. You can access our website at monarchist.ca and see some of our films and volunteers on You Tube - one favorite is
https://www.youtube.com/watch?v=AQSGet9eAMY
When we reach this goal, will send a special e-newsletter to our patrons at least once a month.
1 of 1
Recent posts by Monarchist League of Canada