Laura Ramos & João Costa
is creating Cannareporter
Select a membership level
Seed Supporter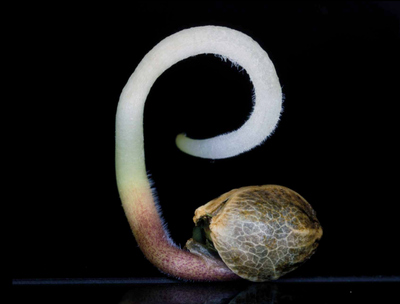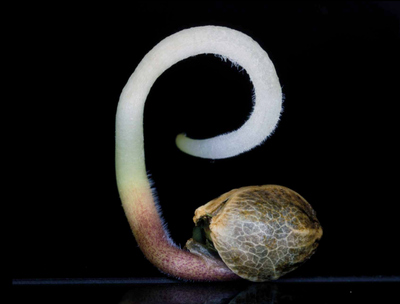 You might think it's not too much, but with a small contribution we can throw the seeds to make our project more professional. Seed Supporters will receive a free Newsletter every week and get their names on a special "Patrons Page" at Cannareporter.eu. We'll be many transforming the desert of disinformation into a beautiful field of reliable cannabis news.

Photo: Gorilla Girl® by Tommy L. Gomez
Special mention on Cannareporter's Patrons Page

Patron Only Weekly Newsletter
Grower Patron
You are awesome! By choosing to be a Grower Patron you allow us to increase the number of articles we publish. You will have a special mention on the "Patron's Page" at CannaReporter.eu and access to the Patron only Newsletter, with exclusive content. You'll get fantastic high resolution cannabis wallpapers and a special surprise every 6 months, while you feel the joy of being part of this growing community.

Photo: Sweet Afghani Delicious, by Laura Ramos.
High definition Cannabis Wallpaper each month

Patron Only Weekly Newsletter

Special mention on Cannareporter's Patrons Page

Cannadouro Magazine in your mailbox every 3 months
Blooming Patron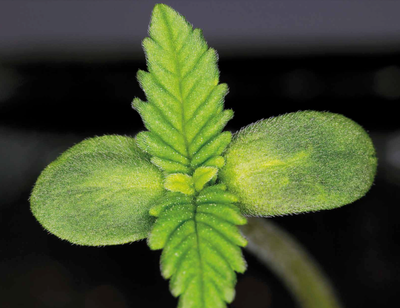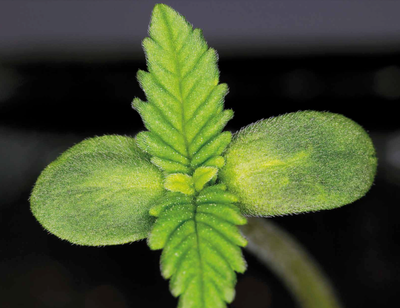 Your support is amazing! With the contribution of Blooming Patrons we can make our website bloom with more professional and in-depth content, like videos, interviews, a podcast and special reports. You'll get your name on our Patron's page and access to the Patron only Newsletter. You can also participate on our Team's monthly meeting on Zoom and you'll get a special recognition surprise on your mailbox every 3 months. 

Photo: Sweet Pure CBD® by Tommy L. Gomez
Online Meeting with the Team every month

High definition Cannabis Wallpaper each month

Patron Only Weekly Newsletter

Special mention on Cannareporter's Patrons Page

Cannadouro Magazine in your mailbox every 3 months

Special Gift in your mailbox every 3 months
About Laura Ramos & João Costa
Cannareporter is a news portal on Cannabis founded by the Portuguese Journalist Laura Ramos and student / activist João Costa in 2017. Firstly named CannaPress, Cannareporter has thousands of readers from over 20 different countries and aims to be an international reference center for objective information in several languages on cannabis in all its aspects: medicinal, therapeutic, industrial and recreational.

We directed the Episode Zero of the documentary series "Patients", a short film on the therapeutic cannabis users in Portugal, and we look forward to continue this research and interviews, listening to all stakeholders of society, from doctors, politicians, lawyers, patients and researchers to associations, institutions and the industry.

Cannareporter is also responsible for the Conference cycles PTMC - Portugal Medical Cannabis, that bring together international renowned Doctors and Researchers to educate patients and health professionals on Medicinal Cannabis.

Cannareporter has no political, partisan, ideological, economic or religious affiliation and intends to contribute to the debate on cannabis with rigor and impartiality. We believe that responsible consumption of cannabis can only be achieved through feasible information and individual freedom, the only way to improve public health, end the war on drugs and encourage the economy at both local and global levels.

Cannareporter has its own independent content creation team in Portugal and complies with the best premises for freedom of expression and information, listening to all parts involved and renouncing to any form of censorship. We do not follow the clickbait culture to hit page view targets! We rather focus on quality over quantity, because we know our readers want the best.

We have been working on a pro-bono basis, though it's unsustainable to grow without financing our project. That's why we are reaching out to you through Patreon!

We need your support to:
- pay Journalists and Photographers to publish more news, reports and interviews on a daily basis, covering the most important updates in the cannabis industry;
- have funds for more in-depth and investigative work;
- send a weekly Newsletter; 
- pay skilled professionals (like camera operators, sound professionals and editors) to continue the making of our Documentary;
- translate articles and other relevant information into other languages and add subtitles on all our video content;
- make a campaign on social media to get more people involved and spread reliable information about cannabis;

Join the green revolution and become one of our Patrons!

By becoming a patron, you'll instantly unlock access to 4 exclusive posts
By becoming a patron, you'll instantly unlock access to 4 exclusive posts
Recent posts by Laura Ramos & João Costa
How it works
Get started in 2 minutes