Carbon Watchdog
is creating a Way Out of Climate Chaos
Select a membership level
Expecto patronum 🧙 (US$ 3.00 Tier)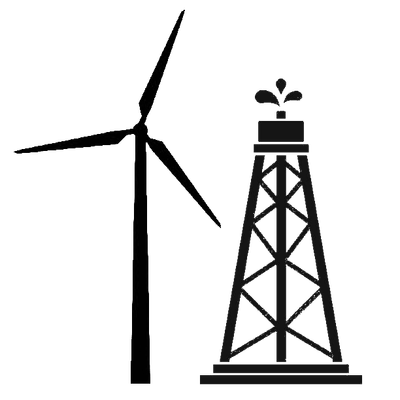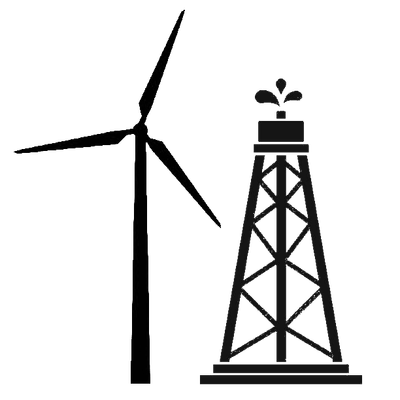 The first facet of Carbon Watchdog is the local level campaign based originally in North London, UK where we (myself and 4 charity trustees) are setting up a charity and a group of 30 or 40 carbon footprint-monitoring local people to reduce our carbon footprints - measurably. This is not as simple as it sounds, yet it's the key to success in many ways. Once we have nailed the best approach with the team members, the data management, the inter-group communication and teamwork, we will then have a blueprint to replicate the group in any location where enough people can come together to do it - London, Sydney or Seattle, or Sidcup.
Actually there is nothing off-line right now although post-COVID, there'll be meet-ups and workshops in real places (there is hope!).
The carbon footprinting group and its subgroups need constant support with the basic carbon footprint management work - we put the carbon footprints in a database and we're building an easy way for members to get it out and generally keep tabs on their progress - and team-mates - gamification is an important part. There is always technical software-related work going on, and a potentially out-of-control amount of relationship-building with local people, other voluntary groups, local government and green businesses to be done.
When you support and follow Carbon Watchdog, to keep you up to speed, I send out a weekly catch-up email from Patreon, plus there's the newsfeed on the Carbon Watchdog website, Twitter, and other social media.
Patreon is normally for fans to keep their favourite creators creating and to get goodies in return, and I thought long and hard about how to provide the same relationship in my 'creator' capacity as a climate warrior (5th Dan). In the end I decided that offering material goods or services as incentives wasn't going to work. 
Also I had to set these tier prices in US Dollars, which is why they might seem a bit random in Pounds or Euros or whichever currency you use. Please just give what you can afford, and if necessary, choose your own amount in the menu.
I figured people who join up here know what Carbon Watchdog is aiming to do, want to be a part of it, & don't need any added extras. If I'm wrong, let me know!
Hotblack Desiato 🎸🎸 (US$10.00 Tier)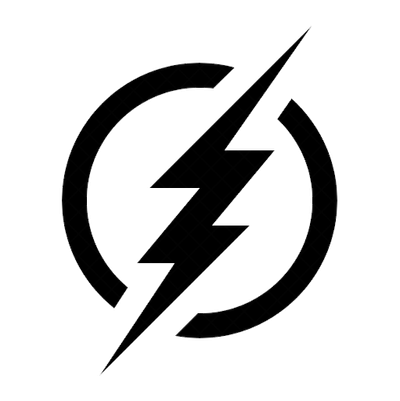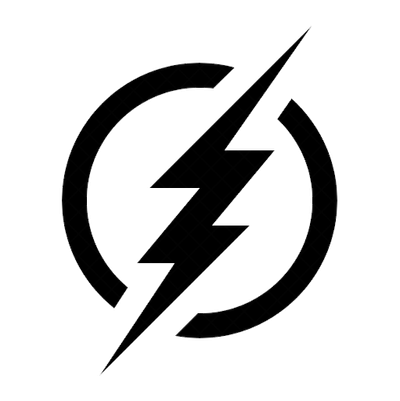 The online presence of Carbon Watchdog is designed to deliver well-researched, informative content all about climate change - the fight to stop it and the effects it causes: the Hitchhiker's Guide to Climate Change. This is an area that big media outlets have whole departments devoted to - but what Carbon Watchdog does is to keep it relevant, pertinent, broad-based and above all interesting - not just doom & gloom and struggling politicians, but the exciting and inspiring stuff - and the funny stuff as well. 
There are 4 different channels that Carbon Watchdog covers - or at least aims to cover if the support is there - obviously social media is the lowest overhead, and then articles and stories, podcasts, and videos.
It's true that Patreon is normally used to offer patrons something material - creative goods or music or books and so on. It was a simple choice at this stage not to do it until Carbon Watchdog achieves a more sustainable financial footing, but at some point there will have to be t-shirts with "I ❤️ Carbon Watchdog" or better, a stunning design from our graphic designer - it's just not clear when.
OK as a compromise then, if I hit my funding goal of $1500 and attend COP26 in Glasgow in December 2021, I'll get some wicked t-shirts printed up and get world leaders to wear them when they're all getting drunk at the post-conference cheese and wine party - either drowning their sorrows or celebrating - and I'll offer them at cost price to all patrons.
Key Patron 👑 (US$25.00 Tier)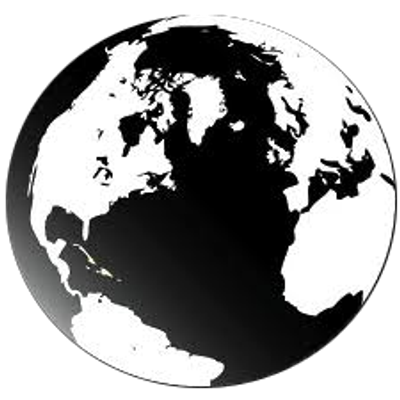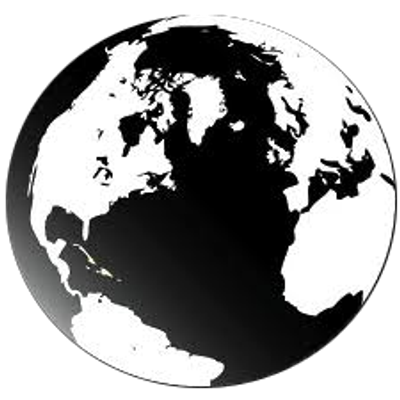 The 'big picture' facet of Carbon Watchdog is the academic, political and networking front. The policy proposal for Universal Carbon Credits as a Carbon Currency is on the website and I am publishing academic material on UCCs, the carbon currency, personal carbon trading and a nationwide approach where everybody deals with their own carbon footprints. I am building up a network of support for these policies, which is key to promoting it when the current social narrative eschews any radical or systemic changes. The communication channels with scientists, academics, business and government are sometimes very difficult to open up - the inertia of our society's current incremental baby steps approach is not insurmountable, but it takes a lot of continual effort.
Carbon Watchdog is no WWF or Greenpeace - but it is small, agile and not beholden to a massive fund-raising machine. To come up with the strategy and ideas outlined here and to keep them realistic and focused takes a lot of listening, learning and refining plans over and over. To beat the climate crisis requires everybody to be as smart as they can, and if Carbon Watchdog can't do that too, it will fail. This might not sound like an item on a business plan, but it never stops, and it takes every last ounce of brain power, self-questioning and midnight oil that I've got.
If you agree, disagree or want to discuss Carbon Watchdog goals and the means of tackling them, there are many channels open for communication, and assuming your input is sane, it will be valued. 
Like the other tiers, this level is goody-bag-free but that's not the point. You know I'll be working on people-based climate action and pushing it forward at the big picture level too.
Plus of course about 99% of your donations will go to programs and projects, because there is virtually no admin.
About Carbon Watchdog
It's summer 2021, Trump is gone and Joe Biden is pushing legislation in the USA to tackle climate change head-on. The EU is working on the Green Deal and the UK is organising COP26 in Scotland, which the hype says is going to be some sort of thunderous climate-saving event.
There is still a massive massive problem. The politicians talk about achieving carbon neutrality by the year 2050, but the climate scientists say we can't sustain current levels of CO2 emissions for more than another 8 years without blowing away the Paris 2015 climate goals, which doesn't even get us to 2030.
Worse still, it seems that the majority of people in the industrial nations don't know enough to realise what a slippery slope society is on, or would rather avoid the issue entirely.
Carbon Watchdog has an approach to turning this round, based on people acting together:
create local groups where people can manage and reduce their carbon footprints, working together to gather and use CO2 emissions data for everything. This is to prove that teams of informed people can make substantial reductions in their carbon footprints, while setting up collaborations with councils, cities, local business, energy providers etc. The first group is underway in North London.
with the people and the figures to show progress, the next step is to start national campaigns to push this forward, gain acceptance in government, push for a carbon label on consumer goods, inspire big businesses to declare and reduce their products' emissions, and create a group framework that can be adopted by any group anywhere to achieve the same thing
carbon footprint data should be printed on every label of everything we buy - until that is made law, we'll need a mobile phone app to look it up on the go - based on the data collected by the groups
if you've got an app to manage your carbon footprint, the next step is to set up a "personal carbon trading" scheme - everyone gets a carbon quota each week and can buy or sell their quota to stay within their target footprint. Academic research shows this brings great results in getting people to reduce their emissions
academic research also shows that the world is entering uncharted waters in terms of how to push through the total decarbonisation of the economy. Some economists say the best, most efficient implementation of a carbon quota / ration / card / credit framework is as a second parallel currency and I've put together a policy proposal and an academic white paper with Prof Steve Keen called Universal Carbon Credits as a carbon currency
last point: at the top level I am following in the footsteps of supporter Aubrey Meyer, the founder of the Global Commons Institute and author of the UNFCCC-compliant Contraction and Convergence framework - a framework for climate justice that could be adopted by nations to allocate the remaining CO2 emissions allowed under the Paris 1.5°C/2.7°F carbon budget. This is the dream - nations agree how to allocate their CO2 budget, and distribute it fairly per capita to each citizen.
I need your support to make this happen! Please give what you can afford.
For the low-down on all this and scaling the whole idea, visit
https://carbonwatchdog.org
I'm Adam Hardy and in 2020 I started Carbon Watchdog which I keep running with help from friends and family, some amazing volunteers and my patrons. Briefly about me:
I actually started out after university as a biologist & environmental scientist
I moved further and further away from my roots until in my last job I worked for 3 1/2 years for BP, the British oil company
Unable to handle the insanity of holding two totally conflicting world views simultaneously, I consolidated what I had and morphed from corporate team player to climate advocate
$117.21 of $500
per month
Right now I am recruiting local people to join a local group in my city to manage and reduce our group carbon footprint. We have to get the data ourselves. Such planet-saving data is surprisingly not printed on the label of anything you buy. And then we will store it and make it easy to access and start tracking how we progress.

Like Weight Watchers, except with CO2 emissions instead of calories.

This goal, by the way, is the one which will make my accountant take this seriously and start looking into fairly basic questions such as, is this charitable and therefore free of tax, if I offer rewards like a t-shirt after 1 year's patronage, does that make it a benefit (and therefore taxable) etc. So by helping me hit this target, you are really doing a lot for my credibility and helping me to put this on a secure footing.

1 of 3
By becoming a patron, you'll instantly unlock access to 62 exclusive posts
By becoming a patron, you'll instantly unlock access to 62 exclusive posts
Recent posts by Carbon Watchdog
How it works
Get started in 2 minutes