Select a membership level
Full-On Feminist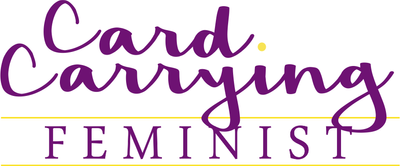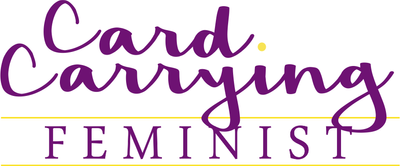 About Card Carrying Shop
Our brick-and-mortar store might be small (just 600 square feet!), but our mission is BIG: to create and support a feminist future. We already do so by offering our local downtown a bookstore and gift shop that provides socially progressive merchandise to support a growing, feminist community. Our Card Carrying Club is a monthly feminist book club subscription kit that has been in operation for as long as the store itself. Since the launch of the Club, we've also created three other kits: FemEd, FemLit, and the BFF Kit, which is the YA version of the Club.
The "we" in Card Carrying is a pair of feminist besties named Randi and Sarah. After the unfortunate 2016 election, we started talking about the lack of feminist support in and for our hometown of Corning, NY. The bookstore was initially a joke about a "feminist clubhouse" but we quickly thought, "why not make it a business...?" So we did! We did a lot of googling, ran a lot of numbers, and talked to a bunch of helpful friends (shout-out to our Brain Trust!), and after about six months of building a business, we opened our doors in September 2017 :)
We immediately realized that teenage feminists were finding their way to us in droves. They would stop by after school in small herds, they would chat openly with Sarah about their days & the shop itself, and they would frequently ask if they could volunteer. It turned out they just wanted to hang out in a non-loitering way, so we asked a couple of them if they'd like to have a feminist youth group. The response was an overwhelming YAAASSSSS, so we kicked off Girl Gang in February 2018. Feminist girls (aged at least 13, and once you're in the GG, you're always in the GG!) meet twice a month for movie nights, board games, and snacks. We go on mini field trips (bowling, local school musicals, etc.) and also publish a 'zine called RISE UP:
http://cardcarryingshop.com/blog/rise-up-zine-spri...
Girl Gang is the purest form of Card Carrying Shop. These young women are our best customers: they cover their backpacks with our buttons and their water bottles with our stickers, and whenever they need to buy someone a gift, they start here. But a lot of teens don't have income, so they're not necessarily a reliable source of income for us. They're just not a group that is able to support itself. Snacks are paid for out of Sarah's pocket, as is the cost of getting the 'zine printed a few times a year.
This school year, we've rebranded Girl Gang to be more inclusive: Students for Change will retain the mission but offer more activism opportunities for the teens involved. They have lofty goals of a mission a month, plus they want to continue producing the 'zine.
We know there are other feminists like us: people with the knowledge that if we can just keep supporting the young activists we know, there WILL BE positive change in the not-too-distant future... We've got the store and the subscription kits, but the real change is based on how well we can nurture the next generation of feminists. So if you're able to help us in this mission, we'd truly appreciate it!
Recent posts by Card Carrying Shop
How it works
Get started in 2 minutes