CardzReview
The Best Information about Stickers & Cards
Select a membership level
CardzReview Sustainability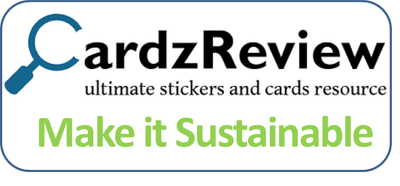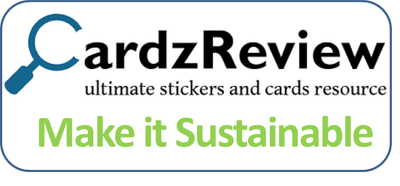 CardzReview has many costs to make it run smoothly, such as hosting, maintenance, forums and plugins. Make CardzReview sustainable on it's own for a very small monthly fee!
Get involved with CardzReview! With this tier, you will have personal advertisement in ALL our websites (blog and forums + social media pages). Personalized banners will be fully visible on CardzReview to enhance your business, taking advantage of thousands of visits every month! Besides, you're still helping a well placed community to keep going :)
About CardzReview
CardzReview
is a community striving to gather and share the best information about stickers & cards, so everyone can enjoy collecting. It may not seem much, but it takes us some time to provide valid and accurate information to our thousands of followers among our different platforms. If you share our love for this hobby, we're sure you've taken advantage from our community knowledge and all for FREE, which was, is and always be our goal.
However, keeping such a community active in different platforms takes time, patience, passion and of course, money, all these spent at our own cost. If we could, we wouldn't mind doing it forever, but we want to improve, we want to make CardzReview even better, a real home for all collectors around the world.
You can help us by supporting our community to provide excellent reviews, guides and articles, because we all agree quality work should be compensated. Naturally, your support can also be a great help with maintenance and server costs.
Would you join us in this simple, but ambitious quest of developing further our passion?
Recent posts by CardzReview