Mako Animation Studio
is creating Carlos Camarón
Select a membership level
¡Nuevo detective!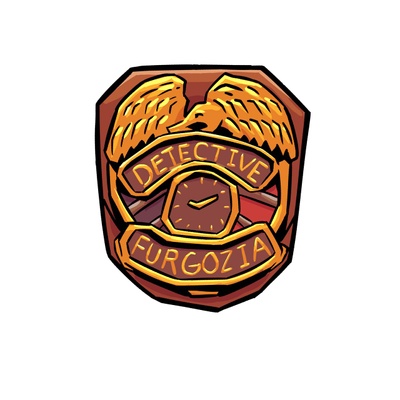 ¡Estamos un paso más cerca de resolver el misterio!

En agradecimiento por tu valiosa aportación, tendrás nuestro reconocimiento en nuestras redes sociales.

We are one step closer to solving the mystery!

In appreciation for your valuable contribution, you will receive our recognition in our social networks.
¡Al ritmo de la justicia!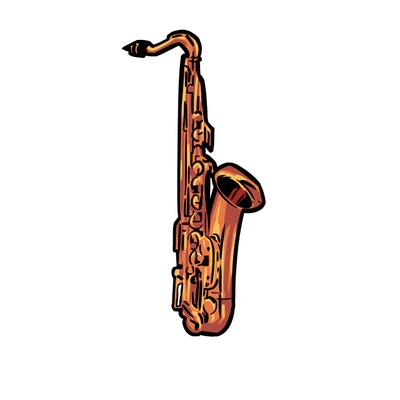 ¿Eres tan buen detective como Camarón y quieres descubrir quiénes están detrás del cómic?
Por tu aportación, no sólo tendrás reconocimiento en nuestras redes sociales, también podrás descubrir qué hay detrás del cómic a través de videos en los que hablaremos del proceso creativo, tutoriales de cómo dibujar a los personajes y sesiones de Q&A.
Are you as good a detective as Camarón and want to discover who is behind the comic?
For your contribution, you will not only have our recognition in our social networks; you can also discover what is behind the comic through videos in which we will talk about the creative process, how to draw the characters, as well as Q&A sessions .
La patrulla 88
¡Ciudadano ejemplar de Furgozia!
Con este paquete, tendrás todas las recompensas anteriores y también podrás viajar con Carlos Camarón y sus personajes a cualquiera de tus escenarios favoritos con un FanArt personalizado de Carlos Camarón al mes. 
Exemplary citizen of Furgozia!
With this package, you will have all the previous rewards and you can also travel with Carlos Camarón and his characters to any of your favorite scenarios with a personalized FanArt by Carlos Camarón per month.
About

Cómic mexicano de misterio que sigue las aventuras del detective Carlos Camarón.  

Somos Mako Animation, un estudio mexicano de animación, productores de la serie web animada John Death.

Nuestro nuevo proyecto es un cómic que sigue las aventuras del detective Carlos Camarón en la ciudad de Furgozia. Junto con su compañero, el Tranquilo Juan, tiene como objetivo hacer un trabajo ejemplar, pero sus superiores temen que revele sus vínculos con el crimen organizado, por lo que les asignan casos ridículos para hacerlos a un lado. Sin embargo, gracias a su personalidad apasionada, Camarón logra encontrar pistas de una red de crímenes y corrupción entre sus casos sin importancia. Poco a poco, se irá topando con otros personajes como Vanesa Ventura, una ladrona que le ha robado a uno de los empresarios más peligrosos de la ciudad; Lana Malacara, una reportera independiente que hará lo que sea para revelar la verdad de ciertas malvadas corporaciones; el Jefe Pila, el superior directo de Carlos Camarón que odia su trabajo y a todo el mundo; Don Fortuna, un empresario importante de la ciudad, y Luisa Alarcón, una coronel.

Necesitamos de tu ayuda para continuar con la producción del cómic. A cambio de tu valioso apoyo, te ofrecemos varias recompensas que estamos seguros de que te gustarán. El dinero recaudado se destinará a pagar a nuestro equipo de producción, a la impresión de los tomos físicos y al mantenimiento web de la página oficial.

¡Muchas gracias por su apoyo y Bienvenidos a Furgozia!

El cómic estará disponible para nuestros Patreons y a la venta en Akaya App. 


A mystery comic made in Mexico that follows the adventures of the detective Carlos Camarón.  

We are Mako Animation, a mexican animation studio, producers of the animated web series John Death.

Our new project is a webcomic that follows the adventures of Detective Carlos Camarón in the city of Furgozia. Along with his partner, Tranquilo Juan, he aims to do an exemplary work, but his superiors are afraid that he will reveal their links to organized crime, so they give them stupid cases to keep them busy. However, thanks to his passionate personality, Camarón manages to find clues that lead to a network of crimes and corruption. Little by little, he will come across other characters like: Vanesa Ventura, a thief who has robbed one of the most dangerous businessmen in the city; Lana Malacara, an independent reporter who will do anything to reveal the truth behind certain evil corporations; Commander Pila, Carlos Camarón's boss; Don Fortuna, an important businessman, and Luisa Alarcón, a colonel.

We need your help to continue with the production of the web-comic. For this reason, we are offering you several Patron tiers that we are sure you´ll like. The raised money will be used to pay our production team, to print the physical comic, to maintain the official website, and to develop the prizes.

Thank you for your support!

The comic will be available for our Patreons and for sale on Akaya App.
Con este monto podremos pagar el trabajo de nuestro increíble artista Benjamín Cobos así como el mantenimiento de la página web. ¡Todos recibirán una pequeña sorpresa en sus correos!

With this amount we will be able to pay the work of our incredible artist Benjamín Cobos, as well as the website maintenance. Everyone will receive a little surprise in their e-mails!
1 of 3
By becoming a patron, you'll instantly unlock access to 13 exclusive posts
By becoming a patron, you'll instantly unlock access to 13 exclusive posts
Recent posts by Mako Animation Studio