Carol Tyler
is creating "The Ephemerata: Shaping the Exquisite Nature of My Grief"
Select a membership level
Friend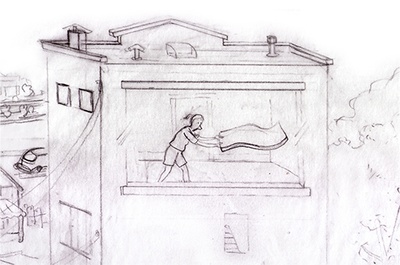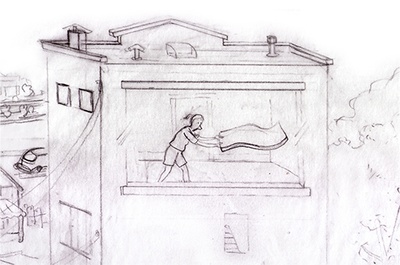 Thanks comics friend! You have access to the little bloggy thing here, where I'll post various random sketches, photos, and etc. Plan your farm visit.
Farm Friend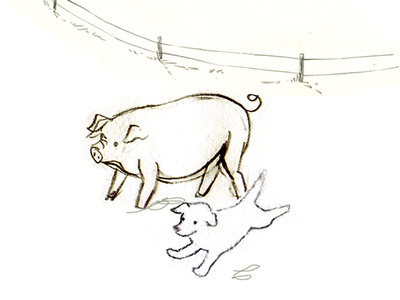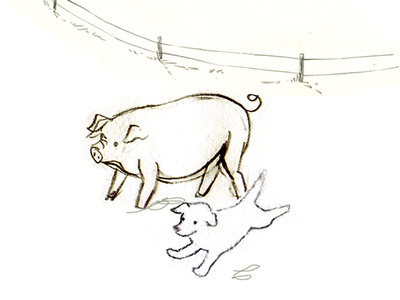 Welcome comics and farm lover! You have access to the blog thingy and I will send you some basil grown this year at the farm. Come visit when you can.
About Carol Tyler
My name is Carol Tyler. I write and draw comics stories that eventually become books. The awesome list: Fab4 Mania, 2018 (about seeing the Beatles in 1965), Soldier's Heart, 2015 (about trying to figure out how to connect with my WWII veteran father), Late Bloomer, 2007ish (about trying to be an artist with a kid), and The Job Thing, 199? (miserable jobs). All from Fantagraphics. These books have 12 Eisner Nominations, 2 LA Book Prize nominations, Master Cartoonist, Society of Illustrators Gold Medal, and so on.

My next project is a graphic novel about mourning. I lost many loved ones in a short period of time and it took me to some dark places. Coursing through the emotional depths has been especially tough, because the people I lost are the people I've been drawing/writing about since the 1970s.

My disabled veteran Dad -- he was the last of the group to pass away. After he was gone, I took the money he left to put down on this funky farm. We have to move anyway because the Zoo is buying our house. I love the farm because it's both inspiring and bigger than my grief. There's plenty to do involving the tools Dad left me. And I'm working on getting the place and land into shape for sharing, as a retreat place for comics makers and good friends. Hold workshops there, too, and things like that. But first, I've got to get a bunch done on this comics project. Down the road, I'll have a big fundraiser for fixing the barn so us comics people can have a barn dance. Plus, we'll need a baseball diamond. (That's a no brainer.)

Anyway, here are two things to know:
1. This Patreon thing here is at your comfort level!! And only until I get this book done. Not much longer, I hope. I'm doing it because a friend said she wanted to contribute to my comics making, so thank you, Diana. In the mean time, plan your post-Covid trip to the Ink Farm.

2. Let me park this up front: I am a terrible patreon poster, please forgive me. Because I'm either tearing out a wall, or stringing beads of thought together for the script, or dealing with a dog drama, or languishing in a gap of forgetfulness, or avoiding wheat. But please trust me, I'm working hard on getting this thing done.  

3. If I mess up, let me know.

Thank you, dear one.


By becoming a patron, you'll instantly unlock access to 30 exclusive posts
By becoming a patron, you'll instantly unlock access to 30 exclusive posts
Recent posts by Carol Tyler
How it works
Get started in 2 minutes