CarpenterSound
is creating Movie Trailers, Mashups, and Tributes
Select a membership level
Early Access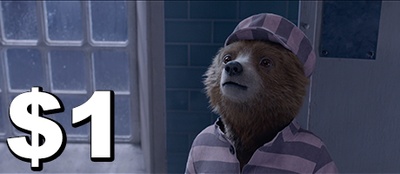 1. Early access to my trailers, tributes, and mashups.
2. Sneak peaks of projects, thumbnails, and video previews.
(Know what I'm working on weeks in advance)
Exclusive Access
1. High-quality digital downloads of my videos. 
2. Exclusive access to my trailers un-mixed and without noise removal or added sound effects.
3. Vote on which thumbnails I use for my videos.
4. Your name in the description of this month's video.
And all perks from previous tiers.
About
Welcome! I'm a Sound Designer & Editor and I create trailers, tributes, and mashups for movies on my 
YouTube channel.
Something entertaining: 
Something meaningful:
Patreon is a way for you to support creators and their work.
You could pledge
$1 per video
 and when I release a new video you'll be charged
$1
at the end of the month
(For example: If I make two videos in a month you'll be charged $2).
If you're concerned about your budget,
you can set a monthly maximum
of one video per month.
Don't worry,
the most I can create at this moment is one video a month.
So even if you don't set a limit, I won't release several videos just to take your money. Yes, I'm wanting to make a living off of my work, but I also want to give back as much as I can to the people who support me.
In the end, everything I make is for you guys.
Creating my videos takes a lot of time & effort, and due to copyright restrictions,
I can't profit from them on YouTube.
 I spend 
dozens of hours per video
gathering footage, conceptualizing videos, editing footage, editing sound, noise reduction, mixing sound, and creating titles & thumbnails. It's very fun and fulfilling work, but it takes a lot of time.
There are several different rewards. You can get
high-quality downloads
for every video,
sneak peaks
of what I'm working on weeks in advance, 
early access
to video releases, access to my trailers
un-mixed/without noise reduction/without added sound effects
, vote in
polls
that influence my content, and
more
!
Free high-quality digital download: 
Star Trek Trailer (Solo: A Star Wars Story Style)
Example of exclusive access:
Do I have to pay in US Dollars?
No. Any currency is accepted. Because this is a US-based website, USD is what's displayed. Any currency will automatically be converted.
Will I be charged for every video you upload in a month?
No. You have the option of setting a monthly maximum for your pledge. So if you're subscribed to the $5 tier, you pay only once a month (even if I release two or more videos). But at this time I'll only be able to edit a handful of videos a year, so that won't be an issue.
Can I cancel my subscription in the future if I can't afford it? 
Yes. You can log in to change the amount of your pledge or cancel at any time.
Covers my monthly Pro Tools and Avide Media Composer programs subscriptions. Now I won't be creating my trailers at a loss.
1 of 1
By becoming a patron, you'll instantly unlock access to 21 exclusive posts
By becoming a patron, you'll instantly unlock access to 21 exclusive posts
Recent posts by CarpenterSound