Carrie Jones
is creating books, art, and a podcast
Select a membership level
$1 HEAR MY BOOK BABY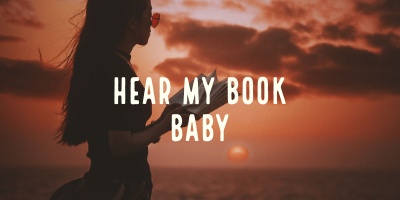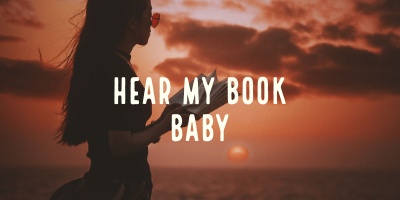 What is this magical tier? For it, you'll hear me reading the podcast of my unpublished books, one chapter a week as well as patron-only posts. 
Yes, you have to listen to my goofy voice reading the book, but you get to be a part of it. You'll get some downloads of adorable dogs being motivational and be a part of the community. And it's a community where your voice is just as important as someone who donates more than $1 a month. 
So, we'll send you a link and if you want to you can be part of the 'inner confidant' email list of awesome people who I email when I need help or suggestions. Or you can just let us know when I'm  being too naughty or talking about dogs too much.  
And you'll get a special, magical, ad-free podcast every month where I talk about writing things and life things and be a dork. 
So, for $1 you get to support a NYT-bestselling dork and hear a cool story that the rest of the world doesn't get to hear. 
READ MY BOOK BABY
Every month, I'll email you a pdf of all the chapters that I've read on the podcast so far.  Yep, words written down into story chapters. How cool is that? 
Honestly, you are an angel and this might make me get all verklempt and cry. But here, you get to be a part of the patron-only feed. We hang there. 
(Plus all previous rewards)
HOLD ON! SO MANY BOOK BABIES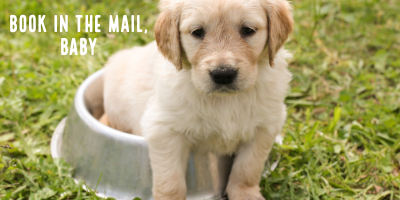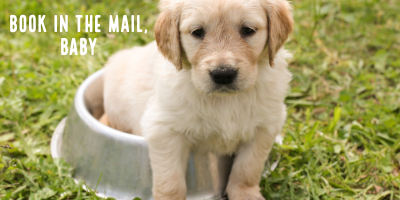 RANDOM SURPRISE IN SNAILMAIL, 
EARLY PODCASTS, and an AWESOME BOOK (One time) 
What the what? 
We're talking serious money here and you are basically sacrificing a cup of monthly store-bought coffee and that's a big deal to me. Thank you so much. 
This means you'll get a random surprise (probably art) in the regular mail (if you're cool with giving me your mailing address) I'll send you a FREE ALREADY PUBLISHED BOOK.
So, here you'll also get every episode of the DOGS ARE SMARTER THAN PEOPLE (my other podcast)  podcast a day early and with no poopy ads. 
Plus all previous rewards, obviously. :) 
About Carrie Jones
Hello! I'm Carrie Jones, quirky Maine Author, and I want to bring more of my stories out into the world.
That's what I want. That's who I am.
Making stories and the art to go with them is my favorite thing ever. Even though I've been a New York Times-bestselling and internationally bestselling author, the publishing world is slow. The self-publishing world is scary and what I crave is to get to work with my friends and readers in a more constant, interactive way.
Creating stories and reading them via podcasts and sharing them, my writing wisdom, and my art is a dream. I love doing it. With your help, I can bring stories into the world more often AND pay my health insurance, which is a big deal to me because I have epilepsy.
WHAT IS PATREON?
A lot of you might be new to Patreon and not get how it works. That's totally cool. New things can be scary, 
but there's a cool primer HERE 
that explains how it works.
The short of it is this
: You give Patreon your paypal or credit card # and they charge you whatever you level you choose at the end of each month. That money supports me sharing my writing and art and podcasts and weirdness with you.
What I'll Use the Money For

Hosting
for the podcast and the website. I need a decent hosting plan to support the podcast and blog so it doesn't crash when it gets busy. This is horrifying when it happens.
MailChimp.
The service I use to email posts out to the subscription list. This fee grows as the email list grows.
Adobe suite.
This costs a ridiculous amount of money every year, but it has great tools for creators and so… I pay for it.
Supplies
. Art costs money. WHY? It is one of the great wrongs of the universe that a tube of oil paint costs so darn much. Weird fact about me (One of many): I'm a writer who needs to paint in order to write.
Me. I really need
health insurance
. I am living in a terrified state that I'll have a seizure someday and bash something or break something, plus I need to continue to eat food, I guess, and feed the dogs and the cat and the gecko.
Better Podcast and Video Equipment.
We need one of those windscreens for the microphone and a pop filter because our b's and p's are popping. And we need a better camera to make the kind of videos we'd like to make 
When I reach 50 patrons, I'll start posting another free story. You all will get to pick if you want it to be middle-grade, young adult, or adult. 
1 of 2
Become a patron to
Unlock 391 exclusive posts
Connect via private message
Recent posts by Carrie Jones
How it works
Get started in 2 minutes