Carsie Blanton
is creating songs, videos, records, and mischief
Select a membership level
Magic chicken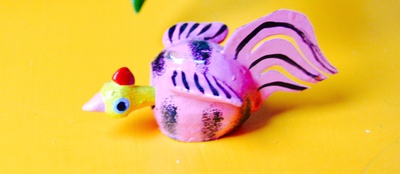 For the price of a single non-fancy coffee, you can join the music industry ecosystem as this adorable pink chicken, hunting and pecking for my self-doubt, then washing it down with gravel to aid digestion. 
Super turtle
For the price of one fancy coffee (or non-fancy beer), you can enter the music industry jungle as this excellent lavender turtle. Your superpowers include: great taste, kindness, and an almost 200 year life span.
Mindblowing butterfly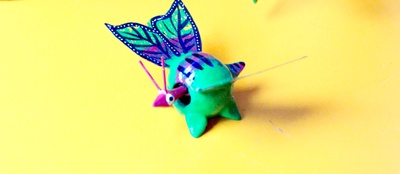 Butterflies may seem innocent and sweet, but that's only because we avoid thinking about the fact that their midlife crises involve building a sturdy sleeping bag in which to cozy up and liquify their own organs, just so they might wake up one day able to fly. 
About
Patreon funded the Buck Up album!!! What an incredible bunch of magicians you are.

Welcome to Patreon! If you love my work and want me to make more of it, Patreon is the #1 best way to show it. You will be charged once per month (as little as $3), but will receive my love gratitude, and newest work throughout the month!
Patreon is the place where I share everything new that I make with my dearest, sweetest, best-looking fans. I post exclusive (and non-exclusive) content here throughout the month, including:
New original songs
Alternate versions of older songs
Cover songs
Essays & blog posts
Behind-the-scenes stories, pictures, and songwriting hacks
Early access to official releases (music videos and songs)
The money I make on Patreon gives me the freedom to spend my time creating, instead of on money-making activities that I don't find inspiring (day jobs, corporate gigs, playing for tips from tourists, etc). In addition to funding my day-to-day life, your patronage goes towards essential stuff like:
Touring costs (at this point, not all of my tours are blessed with profitability)
Recording equipment & musical supplies (mics, strings, repairs)
The super-glamorous real-life effort to pay off my debt from previous projects (merchandise, marketing, travel expenses)
What's more, Patreon makes some creative endeavors possible that otherwise would not be, such as:
Writing retreats!!!
Music videos!!!
Recording sessions with the band!!! (These can be fertile creative ground, but also, they help to keep the band employed so they don't have to get other jobs!)
Because I'm a 
socialist
, all the tiers have the same rewards (every patron gets access to everything I make). Choose your tier based on your disposable income, and how excited you are to support my work! I promise to work my butt off at all times, both physically (by writing, recording and touring as much as humanly possible) and spiritually (by doing whatever my muses tell me to do).
Recent posts by Carsie Blanton
By becoming a patron, you'll instantly unlock access to 89 exclusive posts
By becoming a patron, you'll instantly unlock access to 89 exclusive posts