Cascadia Underground
An Independent Media Center
Select a membership level
Changemaker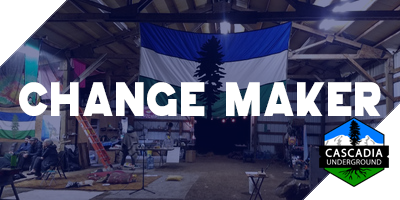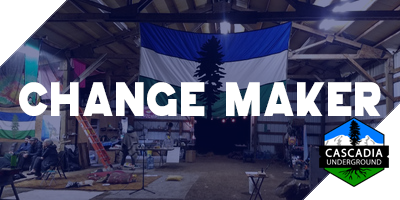 Includes Discord benefits
11x14" Dept of Bioregion Poster
Movement Builder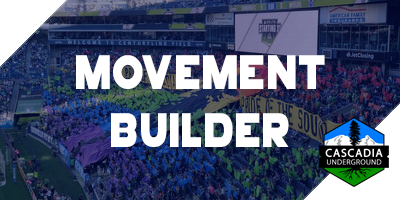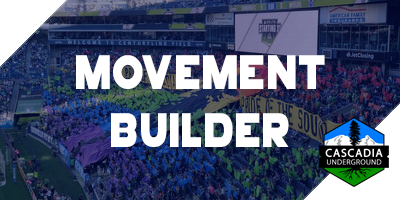 Includes Discord benefits
11x14" Dept of Bioregion Poster
Bearly American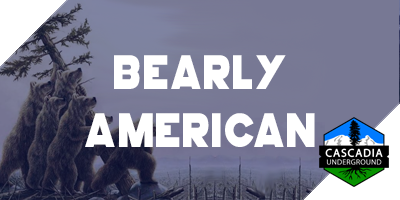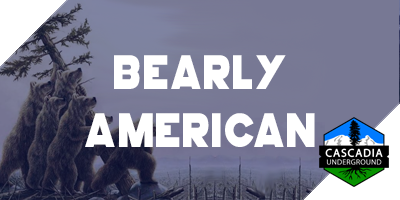 Includes Discord benefits
11x14" Dept of Bioregion Poster

Cascadia Underground Hoodie
About Cascadia Underground
Visit: 
https://cascadiaunderground.org
Thank you, Cascadia!
Since its inception in the 1980's, the Cascadia movement has inspired thousands to reimagine the world around them, encourage citizens of all walks to dispute our dependence on "The world as it is known" and the status quo and inspire all citizens of Cascadia to take action. 
It is a direct result of the last 15 years of community building and social activism that we are ready for the next step:
The creation of an open media and broadcast center, that will serve as an incubator for a new era of citizen journalists, a protected space that amplifies the voices of our community by doing more than handing over the mic - we want them to own and never have to give it back.
You can join us! Our vision for the Cascadia Underground looks like this:

The development of a training and performance space
Live broadcast and recording equipment for interviews, streaming media, and more.
Computers for audio and video editing
Projectors and screens for presentations
Portable audio and video recording equipment
Shared distribution pipelines, to include easily accessible podcast networks that pushing media to all digital platforms, robust websites devoted to showcasing articles, recordings, and live stream content.
A maker space for DIY print publishing for all Cascadians.
And that's just for starters…
This is your movement and this is your space. We have secured partnerships with local leaders from the worlds of politics, advocacy, non-profit work, community service, and activism, all of whom are eager to connect with the Cascadia movement at large in order for the Cascadia Underground to flourish.
Our leadership team is proud to represent a wide variety of Cascadian voices. With more than half of our organizing team comprised of people of color and gender non-conforming/ LGBTQIA2+ (LGBTQ) individuals, we continue to build upon our foundational commitment to strengthening diversity within the Cascadia movement.
The Cascadia Underground space has been coming together with an amazing team of volunteers, working to make this media center happen. Now that we have the space set up, our goal is to get to 100 supporting members by the end of January to ensure that we can cover the cost of rent, internet and adobe suite software. 20 patrons is huge, and our first step to getting there!  

Have an idea? Come write articles, come have a podcast, or just come on down and visit the space you are helping to create and support. 
1 of 3
Become a patron to
Connect via private message
Recent posts by Cascadia Underground