Cassandra Snow
is creating Tarot, Witchcraft and Pagan Content
Select a membership level
Page of Cups
Limited (2 of 41 remaining)
This dreamy, sweet card reminds us to keep in touch with our inner child & promises that you're on the path to love and contentment. Thanks for joining me here!


As a Patron you'll receive:

~A monthly community Patreon reading with one of my favorite decks.
~A monthly themed worksheet or tip sheet to help you learn tarot your way and deepen your spiritual connection.
~First look at class materials, workbooks, worksheets, e-zines, blog posts, and other assorted writing.
~Listed on my website (unless you specify that you don't want that) as a Patron AND that can include your business name and a link to that business. (Please note this is taking longer than expected but is still the plan.)
~Access to the Patron-only stream that includes monthly sneak peeks of my two in-progress writing projects - one on tarot and one on witchcraft.
~ Access to the monthly AMA stream for those who need clarity or have specific questions about their tarot or spiritual practice.
~Surprises as able/as I think of them. (Hence the shipping address requirement at checkout.)

Page of Wands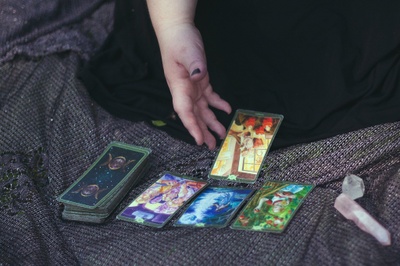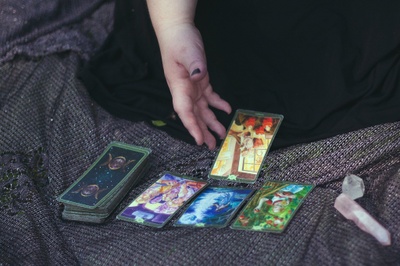 Passion and fire are coursing through you and I'm so excited and honored to watch you glow.


As a Patron you'll receive:

~A monthly community Patreon reading with one of my favorite decks.
~A monthly themed worksheet or tip sheet to help you learn tarot your way and deepen your spiritual connection.
~First look at class materials, workbooks, worksheets, e-zines, blog posts, and other assorted writing.
~Listed on my website (unless you specify that you don't want that) as a Patron AND that can include your business name and a link to that business. (Please note this is taking longer than expected but is still the plan.)
~Access to the Patron-only stream that includes monthly sneak peeks of my two in-progress writing projects - one on tarot and one on witchcraft.
~ Access to the monthly AMA stream for those who need clarity or have specific questions about their tarot or spiritual practice.
~Surprises as able/as I think of them. (Hence the shipping address requirement at checkout.)

Page of Swords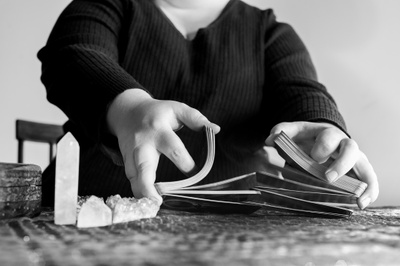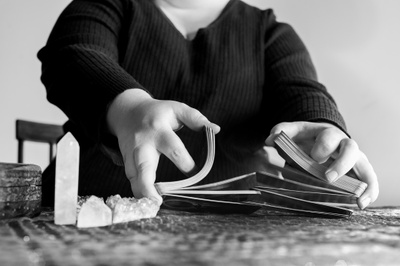 You're smart, you've always got the hot news and gossip, and you're pretty serious--a serious inspiration! 


As a Patron you'll receive:

~A monthly community Patreon reading with one of my favorite decks.
~A monthly themed worksheet or tip sheet to help you learn tarot your way and deepen your spiritual connection.
~First look at class materials, workbooks, worksheets, e-zines, blog posts, and other assorted writing.
~Listed on my website (unless you specify that you don't want that) as a Patron AND that can include your business name and a link to that business. (Please note this is taking longer than expected but is still the plan.)
~Access to the Patron-only stream that includes monthly sneak peeks of my two in-progress writing projects - one on tarot and one on witchcraft.
~ Access to the monthly AMA stream for those who need clarity or have specific questions about their tarot or spiritual practice.
~Surprises as able/as I think of them. (Hence the shipping address requirement at checkout.)

About Cassandra Snow
Hey y'all!
I'm a fat, queer, chronically ill witch living & loving in Minneapolis, MN.
I read tarot cards, write, and make provocative, accesible theatre (with Gadfly Theatre Productions).
I am starting a Patreon to support these passions and create some sustainability for my life and to support the cheap and/or free content I offer broadly like:
Free daily tarot readings on Instagram.
FREE Instagram educational posts about tarot, witchcraft & life.
PWYC discounts on readings for LGBTQ+ community members and other marginalized people.
The aforementioned accessible theatre which includes both PWYC nights and a "no one turned away for lack of funds" policy. (To be fair, we are on COVID hiatus right now but it is still work we are creating and working to create).

I also offer all workbooks and e-zines on my website at accessible prices,
and I believe passionately in these programs and making my work easy-to-access for all. Supporting me on Patreon not only ensures the continued success of this work, but will also enable me to further my career by creating online tarot & witchcraft classes (of which you'll get first peak at materials!), make videos with great tarot and Pagan content, and pursue my freelance writing career with more vigor.
For those following me because of
Queering the Tarot
, I am so glad you found your way here. This will be the platform I finish the series on, with one article a month until we complete! That book is coming out May 1st (!) and supporting me on Patreon gives me time to create and pitch other books to publishers.
In addition to supporting this work,
as Patrons you'll get Patron only writing (and tons of first looks at rough drafts in all areas of my life). There will be community readings and tarot tips I'll share with you. I'll craft spells for you, offer discounts in my shop, and perhaps most excitedly, offer a worksheet every month to help you learn your tarot deck your radical, personalized, badass way.
As you read through the tiers you might notice that everything $30 and under has the same perks.
I know not everyone in my community has tons of money to give, and I want to be conscientious about my work and who can access it no matter what.
I ask that you give what you honestly can so that my life is sustainable with my illnesses and so that I can continue all of the things I'm doing to keep my tarot practice, my tarot teaching, and my writing & art accesible. That being said, if you can honestly only give $1 or $3 a month, that's still a HUGE help and a HUGE support and I'm happy to include you as a full part of the support team.
Supporting at a higher level ($25 or $40) only has extra perks because you're essentially buying those additional readings at that support level.
Finally, Inspired by Power Femme Tarot, I'll be giving 10% of what comes in to an organization that offers direct support to marginalized people or directly to a person or family in need. Once I creep past my first goal, that will be upped to 20% (!)
You're all great; thank you so much for joining me on this journey and I can't wait to work with you!
Blessed be,
Cassandra Snow
$486.83 of $500
per month
With $500 a month I'll be able to save up for recording equipment and editors to help me bring online tarot classes to you. 
1 of 1
By becoming a patron, you'll instantly unlock access to 156 exclusive posts
By becoming a patron, you'll instantly unlock access to 156 exclusive posts
Recent posts by Cassandra Snow
How it works
Get started in 2 minutes