Castaways Club
is creating A Community for Podcasters
Select a membership level
🎙 Founding Member
Limited (18 remaining)
You're now a Castaways Club founding member. Thank you for your support right from the start of this journey. 
Benefits:
Preferred parking at all events.
Special 🎙 founding member role in Discord / Forum
Special Founding Member text & voice channels
Your name + link of choice on a "Founding Members" page of Castaways.Club.
Monthly Membership
Thanks for becoming a Castaways Club member. This will be the regular monthly price for membership once the founding members slots (20) are all spoken for.
Monthly Sponsorship
Limited (4 remaining)
If you love podcasts and just want to support a community of podcasters in trying to create better (and more) podcasts, this tier is for you. You'll reach a community of podcasting creators with your product or service.
Benefits While You're Supporting Castaways:
Once per week mentions of thanks + a link of your choice (nothing illegal or NSFW please) in the Discourse forum & Discord chat by Chris.
Once per week mentions of thanks + a link of your choice (nothing illegal or NSFW please) on the Castaways social media.
Added to our supporter list on the Castaways.Club website.
About Castaways Club
Podcasting can be a lonely venture.
Why not do it in community with fellow podcasters who have struggled with some of the same things you are?
As podcasters, we can encourage, give feedback, keep each other accountable, and spur each other on to record more episodes of that show we're thinking of giving up on. 
There's no easy path to a "successful" podcast - however you may define success. But what I'm hoping to build with Castaways Club is a place, much like going to the gym, where podcasters can come and work their podcasting muscles a bit, get advice on exercises to try if they need to heal an injury, and stretch themselves a bit and see if that next level they want to get to is actually closer than they think.
What Is Castaways Club?
A virtual coffee shop to talk with other podcasters at various stages of their hobby/career in podcasting.
A safe place to throw out ideas, rough drafts, weird experiments, or be vulnerable about frustrations and hurts along the road and receive encouragement, feedback, and possibly partners to try things with.
Where you'll get the push and motivation to not only start a podcast, but also to keep it going when you feel like nobody else is paying attention.
It's not free to join. You have to want to be a part of it.
 
Who's Behind This?
I'm Chris Enns. I'm creating Castaways Club as a place for podcasters to find community that I know I miss when I have my head down working. I've been podcasting in various ways for many years and am passionate about helping others use technology for fun.
Castaways Club is not my full time job. I edit/produce podcasts for a living (
hire me!
).
I run a podcast network called
Goodstuff.fm
, a podcast production business called
Lemon Productions
, and all 3 of my kids are named "Podcast".
How's It All Going to Work?
The community will live in a couple of locations that you'll get access to once you become a Patron by choosing a tier on this Patreon campaign above.
Here's where we're going to be:
Slow Jamming the Conversation on the Forum Powered by Discourse:
Discourse
is a bit like an old school forum, with threads and discussions happening very much not in real time. The last thing we want is to add more noise to people's already noisy digital lives. Everyone can take a bit more time in responding, there's no rush to give feedback, or urgency to post a comment.
Discord for Instant Message Style Conversations:
All that being said - sometimes it's nice to be able to chat now. If someone is trying out Facebook Live for the first time and wants feedback from the group, that's where
Discord
comes in handy.
If you've used Slack at all, you'll be right at home in Discord. It has it's positives/negatives compared to Slack, but overall the benefit of having a permanent archive for our discussions + much more powerful (and cheaper!) user controls is why we're using Discord. (
It's emoji are ugly though. Our apologies.
)
Our goal is to not load it up with a ton of different channels for discussion. Nuanced conversations are for the Discourse forum.
So to sum up
: Discourse forum for conversations. Discord for instant messaging.
Free to Access - Blog, Podcast, & Newsletter
If you're not sure yet if you want to sign up, you can always sign up for the
newsletter
which gets reposted to
the blog eventually
to read about how things are going and where we're at. There's also a
podcast that'll feature interviews, projects, and other fun stuff
from the members of Castaways.
Think of it as our message in a bottle from the Castaways island.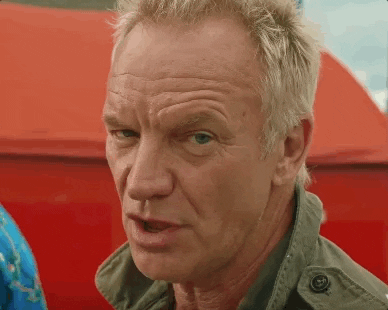 What's this Patreon thing?
Patreon is a service that allows people to support a project or creative folks on an ongoing, monthly basis, and in return get rewards or just the general feeling of satisfaction of supporting a creator. It's fairly popular among podcasters and YouTube folks. It has it's own benefits management system built in, but can also plug into other services like Discourse, Discord, and more.
Patreon is what I'm using to manage membership fees and access to Castaways Club. Less overhead for me trying keeping a payment gateway, SSL certs, etc. up to date. Plus the folks who run Patreon are really cool, interesting creative types as well!
Join Us!
I hope this provides you with enough information to want to join us inside Castaways Club. As we're just getting started, I'm sure there's things I've forgotten because I'm too close to all the details.
If you've got a question, concern, or anything else that's stopping you from signing up, please
email me
or
tweet at me
and I'll get back to you with a couple of days
Thanks for checking out Castaways Club. I look forward to seeing you on the inside!
Chris Enns
Founding members fulfilled! Let's party!

We'll have a hangout / livestream of some sort to celebrate getting to 20 members.
1 of 1
Become a patron to
Connect via private message
Recent posts by Castaways Club
How it works
Get started in 2 minutes