"Catholic Truth"
is creating ministry to evangelize our church, the culture, and our world.
Select a membership level
St. Therese (The Little Flower)
"The Little Flower" Tier $10-$45
 $10-$25 a month, receive: 
Daily Prayers for your intentions (starting today!)
  $30-45 a month, receive:  
 Daily Prayers for your intentions (starting today!) 
Inspirational and educational pamphlets on various topics.*
MP3 talks sent to you*
*Must provide your email...
Heavenly Tier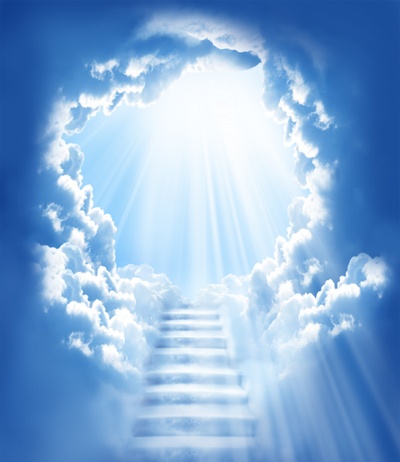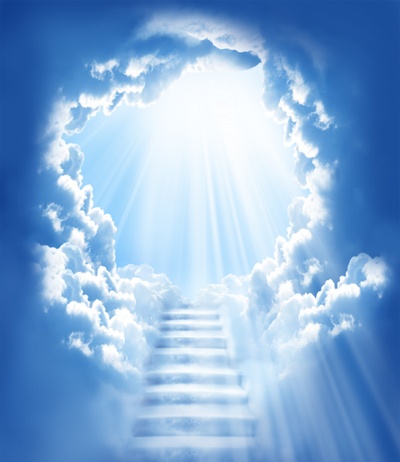 For $50 or more a month, you will receive 
A signed copy of a book (or Kindle edition if requested)*
Periodic MP3s or CDs on various inspirational topics*
Plus all previous perks
*Must provide e-mail
Guardian Angel Tier
For $100 or more a month, you will receive 
A signed copy of every book we publish*
Periodic MP3s, CDs and DVDs on various inspirational topics**
Plus all previous perks
*Must provide address
**Must provide e-mail
About "Catholic Truth"
THE SHORT VERSION:

Catholic Truth is a Catholic non-profit organization dedicated to evangelizing our church, our culture, and the world. Something is very wrong today.
To reach
millions
of souls for Christ!
Catholic Truth exists to be a solution to the problems in our church and in the world and to unapologetically proclaim the one truth of Jesus Christ and the Catholic faith.

Our Goals:

To reach millions of souls for Christ
To be a voice of truth in this age of confusion
To teach and preach the Catholic faith without compromise or apology
To inspire, help, and equip Catholics to know, love, and live their faith with purpose and passion
To reach teens and young adults: the majority of whom are lost and have abandoned their faith completely
To evangelize non-Catholics and bring them back home
Join the fight and become a Patron! We call them our "Patreon Saints" who pray for us and support us in this divinely inspired mission. Please see more detailed information below.
If you would prefer to offer a one-time life-transformative gift for souls, please visit our website.


____________________________________________________________________________


THE FULL VISION OF OUR ORGANIZATION

My name is Bryan Mercier, founder and president of Catholic Truth. Jesus completely transformed my life in college like the Apostles were on Pentecost. Whereas I used to dress in all-black, carry weapons, and brood in a state of anger, sadness, and depression; Jesus radically transformed my life and filled me to overflowing with love, joy, peace, and the Holy Spirit.

This transformation in Christ is what I desire for others and why this ministry exists. Our passion here at Catholic Truth is to share the love and joy of Jesus with as many people as possible in as many ways as possible.


The Problem:
We are living in a time of great confusion, corruption, and apostasy. Atheism, skepticism, and cynicism are on the rise. We are in dire need of the truth, something most people are afraid to preach. God has given us that truth through His Son Jesus Christ and through the Catholic Church. Catholic Truth was established to be a beacon of light in the darkness, a clear voice in an age of confusion, and a leader in the formation and evangelization of Catholics and other faiths.

Many Catholics and non-Catholics today are lost, confused, hurting, broken, and spiritually dead; or they are uninspired, not being fed, and many are walking away from God and the Church in droves especially our young people. Why are our young people leaving never to be seen again? Lord have mercy! We need to reach them. Why are our churches closing in record numbers? Why were there an inordinate amount scandals that have rocked our church and destroyed its credibility? Why is there a dire shortage of priests and nuns? Why have 2/3 of young adults (ages 18-35) admitted to having no faith or not practicing it.

We have a lot of work to do! Our Church is in an emergency state and has forgotten her identity. If you are just as concerned as we are, join us in this battle! Just as St. Francis was called to rebuild the church in the 12th century, so Catholic Truth is working to help rebuild it today.

We used to be the forefront teachers and preachers of truth! It is time to reform our church! It is time for teaching and preaching once again. It is time for no nonsense apologetics and evangelization. It is time to wake the sleeping and raise the dead. It is time to educate, catechize, train, equip, inspire, heal, plant, grow, and harvest our people again.

Our goal here at Catholic Truth is to help Catholics know, love, and live their Catholic faith with purpose and passion, to discover, deepen, and defend their faith with conviction and to be transformed in Christ!

We wish for them to personally encounter Jesus Christ and to have a deep and abiding relationship with Him. We especially seek to reach our young people, teens and young adults, a segment of the population that has all but abandoned the faith. Will you help us to reach them?

We are fervent and passionate about our work and the challenges we face. This will be accomplished through a variety of means including: life-changing retreats, YouTube and social media, audio and visual, podcasts, blogs, books and literature, conferences and seminars, online-trainings, workshops, evangelization initiatives, personal ministry, and more. Through these same means, we also seek to reach other religions, those who have left the church, grown lukewarm, or have lost faith altogether.

WE NEED YOU!

Catholic Truth needs generous people who believe in its mission, people who see the problems, are concerned about them, and wish to be part of the solution.


Patreon is different support platform that other platforms. Being more for creatives and professionals, it is a long term monthly gift which enables us to work, expand, and to provide a plethora of outreach opportunities, growing our church and our culture. Prayerfully consider giving
$50, $100,or $200 or more a month, or whatever the Lord inspires you to give. All for the Glory of God and His Kingdom! This is the easiest and most helpful way for our ministry to operate, and you will have joined our team and become one with us in this fight. Please see tiers to the right, or down below if on a phone.

Other ways to give: Sometimes, people prefer to donate once a year, bi-yearly, or quarterly. Others prefer to help fund certain projects or just to give one large donation. These options are perfectly viable. Please email us at: [email protected] for these options.

Without support, we don't exist and the work of God isn't accomplished. Once you join our team, you become a Patron. You a part of this work, and a part of the team! You have a direct hand in saving souls, changing lives, and helping to rebuild our church from the inside out, which is, let's be honest, on life-support in many places.

Please be as generous as possible. We are not feeding hungry children in Africa, which is noble. Rather, we work hard to feed, nourish, and sustain souls - young and old, rich and poor, Catholic and non-Catholic, believers and unbeliever alike, in our country and around the world.

Help us create a spark to set our Church on fire!

If you would like more information, see below. Or view the operational budget and expenses information to the left (or below if on a phone) Support tiers are to the right (or below if on your phone).

Thank you. God bless you!


We will reach people through the following three avenues:
#1. SPEAKING & TEACHING

Confirmation Retreats


Catholic high school retreats

College talks and retreats

Parish Missions

Conferences (Family conferences, youth conferences, men's Conferences, etc)


Workshops

Apologetics seminars

Trainings including online courses

Evangelization initiatives
And more


#2: MEDIA:
One of our main goals is to harness technology to reach as many people as possible:
Massive YouTube channel and content
Massive online website of educational, spiritual, and inspirational articles on the faith
Online bookstore: MP3s CDs, DVDs, books, and more.
Publishing many books necessary for this generation.
TV, Radio
Massive online Podcast reaching thousands more


Social Media presence (Facebook, Instagram, Twitter, LinkedIn, etc.)
Topics:
Apologetics and evangelization

Love and relationships, dating, engagement and marriage

Prayer and spirituality

The existence of God and other deep questions of faith

Your questions answered

And more
Published Books
"Why Do You Believe in GOD?"
Books almost completed:
Counterfeit Spirituality
How To Pray and overcome distractions
How to Find and Keep Happily-Ever-After
How To Overcome Catholic Guilt and Fear
Catholic Conversations With Other Religions
The Catholic Handbook of Everything

3. MINISTRY AND EVANGELIZATION OUTREACH
Teen outreach
Young adult ministry
Spiritual hikes (Healing hikes, singles hikes, couples hikes, etc.)
Street evangelization
Catholic camps
Bible studies
Spiritual counseling/life coaching
Spiritual and healing hikes
Billboard Campaigns
More
*Bryan Mercier holds a Master's degree in Theology from Holy Apostles College and Seminary.
"This was the best retreat of my life! I'm so glad I had the opportunity to experience this!! It has definitely changed my life and I can't wait to continue strengthening and growing my faith!!! Thanks so much!"

"Thank you! Because of your YouTube videos, I am coming back to the Catholic Church."


"The retreat with Bryan was amazing and completely changed my life! Before the retreat, I didn't believe in God, but after, I did very deeply. I thought Bryan's talks were really informative and answered all the questions I had. I now pray every single day, attend Mass, and even pray at school. This retreat has totally changed the way I think for I fully believe in God now and have a complete faith."
Our retreats bring teens to the very heart of Christ on the altar!
This was THE best retreat I have EVER been on. It really was amazing!!! Thank you so much!"

"I watch all your YouTube videos, and these videos have kept me in the Catholic Church and help me to understand my faith."


"This was the best retreat of my life! I'm so glad I had the opportunity to experience this!! It has definitely changed my life and I can't wait to continue strengthening and growing my faith!!! Thanks so much."

"I was just about to become an atheist because I thought science disproved religion. Then I came across your YouTube channel and watched all of your videos. They were so helpful and informative, and they literally saved my faith. Thank you! I am now back to church and am even attending Catholic young adult events. I feel my faith is more alive than ever."

"I just wanted to thank you because the retreat today was the best retreat I've ever been to. I got so much out of your talks, and the prayer service was very powerful for me. Thank you for praying over me too. My home life is anything but pleasant, but the prayer service helped me to just let go for a while and be with God. I felt him really listening and everything was overwhelming... in a good way! This retreat was such a breath of fresh air in my life and I can't thank you enough for that."
"I am so impressed with their passion and knowledge of the faith. They held the attention of every student in the room including all the chaperons! They really opened our eyes and gave us practical ways of keeping the faith. Our students loved this group and were truly inspired by them."

"You are a huge reason I came back to God. When you were speaking about love, I was talking through your whole speech, and you called me out on it. You came right up to me and said, 'God loves YOU so much and is in love with YOU.' Then, when the prayer service came, God's love hit me, and I opened my heart to Him. That day changed me. Now, I live my faith out fully, and I'm discerning a vocation to religious life! Thank you!!"
Men's Conferences
"Because of you, I have decided to stay Catholic. I had both feet practically out the door, but everything you taught makes sense, and I will attempt to live my faith more."


"Your talk at the Men's Conference was awesome! You brought down the house!! Your talk was even better than the Cardinal's. Everyone just loved it, and I have already been hearing positive feedback from all the men who were touched by it. We most certainly will have you back for next year's conference."

"Bryan was absolutely wonderful at our men's retreat. He was outstanding and touched a lot of souls! We loved the energy and deep faith he put into the talk, and we have heard great feedback from the men."
Young Adult Ministry
THANK YOU FOR YOUR SUPPORT!!!
$1,582.36 of $4,000
per month
Financial Budget and Needs:
100 % of our budget goes toward our evangelization initiatives and running our non-profit. Everything is for the salvation of souls. spiritual retreats, online Confirmation retreat, YouTube and online media, publishing books, a Catholic Truth podcast, billboard campaigns, evangelization to teens and young adults, CDs and MP3s, DVDs and videos, street evangelization, articles, and more.

We wish to reach as many people as possible on as many platforms as possible. Below is our yearly budget.

YEARLY BUDGET: $136,000

Business Expenses:
$6,000 – Business and Office Supplies/Needs
(Website, online tools, software, courses, etc.)
$4,000 – Marketing and Advertising
(Brochures, postcards, presentations, mailings, online advertising, etc.)
$1,000 – Travel
Section Total: $11,000

Employees:
$10,000 – Video editor
$10,000 – Administrative assistant
$10,000 – Transcribe Blogger
$15,000 – Video Crew (and perhaps other: Fundraising, Lawyer, etc.)
$65,000 – President
Section Total: $100,000

Other Campaigns:
$20,000 ­– Catholic Truth Billboard Campaign
$2,500 – Books on building Faith for Confirmation Students
$1,500 – Retreats
$1,000 – Podcast
Total: $25,000

GRAND TOTAL: $136,000

Patrons Needed:

1 Patron giving $1000 a month ($1000)
2 Patrons giving $500 a month ($1000)
4 Patrons giving $250 a month ($1000)
20 Patrons giving $150 a month ($3,000)
30 Patrons giving $100 a month ($3000)
50 Patrons giving 50 a month ($2500)
And smaller donations as well
$11,500 a month x 12 = $138,000
If you would prefer to give annually, quarterly, fund a certain project, or offer a one time gift that will transform lives, please visit our website: TheCatholicTruth.org
1 of 3
Recent posts by "Catholic Truth"
How it works
Get started in 2 minutes