Cbridge.ca
is community blog focusing on beautiful Cambridge, Ontario. We work, live and play in our City and endeavour to share our experiences. Too often over the years we've heard "nothing happens in Cambridge", when really the opposite is true. Cambridge has all sorts of things going on, we just have different communities all doing great things. Our aim is to bring into focus much of the good going on in Galt, Preston and Hespeler with a larger view of the whole community of Cambridge.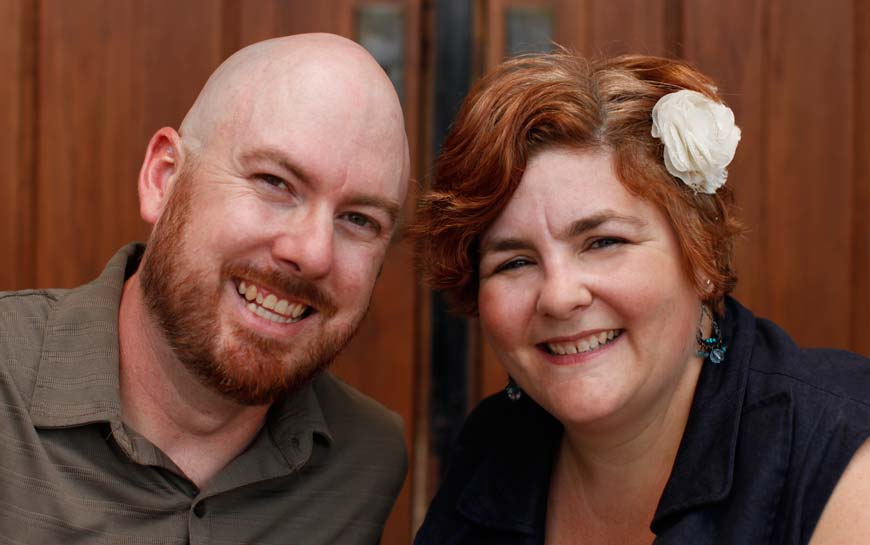 James Harris
is a designer of both web and print and brings his informed style to bear on much of
Cbridge.ca
's online presentation. With a keen eye for detail and an acumen for social media he aims to share the nuance of what makes Cambridge great. Be it sharing photos of amazing architecture or something delicious people just have to try, James loves to share his enthusiasm for what makes Cambridge a great place to live.
Corina Harris
is a lifelong Cambridge resident with a background in journalism and photography. Way back when she worked for the Cambridge Reporter, the City's former daily paper. As a former award winning portrait photographer she brings her expertise to what we share online. Corina is also an aspiring novelist who's working on her first novel.
The reception we've received thus far has been amazing. We gets tons of interaction when we share our photos through social media. We've received loads of great feedback and shares to the articles we've written on our blog. As a City without a proper daily paper I feel that people genuinely yearn for content that speaks to what it's like to live in Cambridge. That's what we aim to provide. We truly believe what we're doing matters and is important to Cambridge.
We have all sorts plans and ideas on directions this project could take. As it stands we pay out of pocket for hosting and the domain for our site, along with any costs of attending local events. We feel strongly that supporting local businesses and events is paramount to our mission of promoting the community we love. So in turn we're asking for a little help ourselves. Be it a one time donation or ongoing support, any contribution you could make to our project would be amazing.
We love doing this project. It's been a dream of ours for years and we appreciate any support you could lend.