C.Cambrea
creating Mixed Media Intuitive Art and other cool stuff
Select a membership level
OFFICAL PATRON ❤︎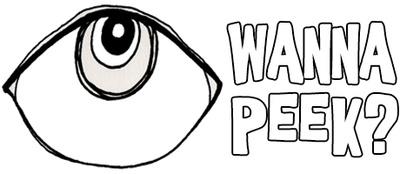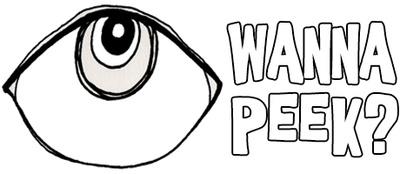 Includes:
The $3 "Official Patron" Tier invites you to take a peek into the whimsical world I live in.
For the cost of a cup of coffee you'll get some blog posts with studio photos, works in progress (even the ones I'm not loving ;)), my creative process, and some personal stuff too. You can't really understand how my art comes alive without seeing the world I live in a little more like I see it. You'll be getting a peek into my personal life and hopefully lots of INSPIRATION!!
2 NEW Monthly Art Print Downloads. These downloads are high-res files to be used however you like.
- 1 will be an art pattern that will be great to hang on a wall, use as collage into your own art, scrapbooking etc.
- 1 will be a fine art print.
You may also use these downloads for desktop and mobile screen savers, make your own fabric or put onto products. The only restriction is selling the print as is. I ask you to please contact me if you have any questions about this. 
Intro Coloring Book Page titled "Free"
10% off my ART SHOPS:

This is good for the life of your subscription.
If you buy ANYTHING in my shops this discount alone will make subscribing to this Tier a benefit. 

Entrance into monthly PATREON ONLY silent auctions (available once I hit 25 Patrons).
Entrance into my monthly ORIGINAL ART giveaways (once I reach 100 patrons)
Love and light sent to you each night for my undying appreciation for your contribution. Without my collectors and patrons I could not do what I do.
Your support at any tier, even just a 1 time donation means THE WORLD to me ❤️
VISITOR INTO MY WORLD 🗝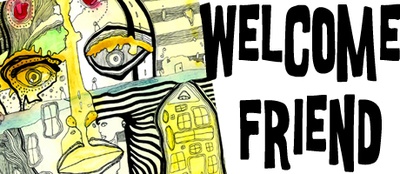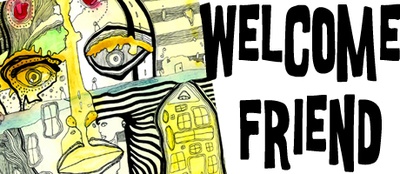 As a "Visitor into my World" Patron you'll receive the key to unlock the door to the behind the scenes of C.Cambrea Art and the artist (me) behind it.
I am a private person by nature and rarely if ever share real authentic behind the scenes of my world. This includes not only works in process, studio photos, but personal photos and weekly blog posts about my creative process with art and business. These special blogs are ONLY for my patreon members starting at this Tier! Being a full time artist was not an easy life choice. I tend to take the road less travelled. There have been many ups and downs and all arounds. I will be sharing pages of stream of thought writings, stories of past and present, struggles, accomplishments, dreams, sorrows, inspiration, and whatever else happens to be going on in this sometimes VERY LOUD mind of mine. Check out the Welcome email for more on this...
15% off YOUR ENTIRE CART for ANYTHING in my art shops!! (for the life of your subscription!)
https://www.sincerelyjoy.com/
https://www.etsy.com/shop/SincerelyJoyStore
(the code that is sent to you will work in either of my shop platforms)
SURPRISE MAILINGS: Just for signing up you'll receive:
- 1 signed / dated Oversized 8.5" x 5.5' Notecard. Great for framing and collecting! 
- Vinyl sticker of the month 
- Random mailings throughout the year of my NEWEST stickers, cards and other goodies. Small original will arrive after a few months of patronage. I LOVE surprises- the giving and receiving :) SO expect surprises!!
1 coloring book page download PER MONTH (at minimum). Access to any coloring pages I make! I'm working on a book so expect many of these :)
2 high resolution art print downloads PER MONTH. I will be offering 1 pattern and 1 fine art print each month as high resolution downloads. They will each come in 2 file sizes. Usually 8.5" x 11" and 17" x 22" or 8" x10" and 16" x 20". The pattern file can be used as a collage sheet to cut up and use in your own work. 
PLUS:
Entrance into monthly PATREON ONLY silent auctions that will begin once I reach 25 Patrons.
2 entries into my Monthly Artwork Giveaway- once I get 100 Patrons this will automatically begin! 2 ENTRIES MEAN YOUR NAME IS ENTERED 2 TIMES FOR A CHANCE TO WIN THE MONTHLY ART GIVEAWAY! I will be posting the art giveaway in an open post for everyone to see at the beginning of each month and announce the winner at the end of each month!
I LOVE MAIL ✈︎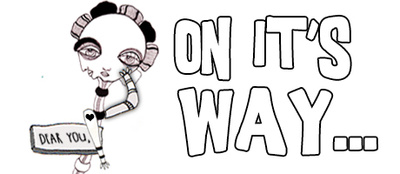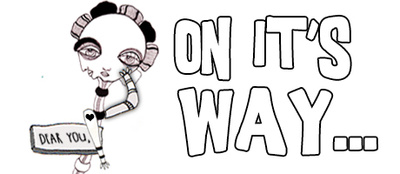 The "I LOVE MAIL PATRON" is for people who love getting gift surprises in the mail :)
EVERY MONTH YOU WILL RECEIVE:
- 2 signed oversized notecards with an original drawing on the back of one. They measure 8.5" x 5.5". Great for collecting and framing!
- 1 vinyl sticker of the month  
TO BE CLEAR- YOU WILL RECEIVE THOSE EVERY MONTH YOU ARE A SUBSCRIBER in this Tier!!
THEN AFTER 2 months of patronage you will receive a 13" x 13" tote bag with the "Art of the Month" mailed to you. This is to keep all your future JOY gifts in ;)
Every other month (minimum of 6 per year) you will receive extra surprise gifts included in your package of 2 notecard prints and vinyl sticker of the month. These extra surprises might be a mini original, collection of small prints, a larger print, a pillow case, a cosmetic/art supply bag, jewelry with mini art inside, mug, tea towel, tapestry... etc. Of course the longer you are a Patron the better the gifts get. And I will be throwing surprise larger originals into random packages. 
* Please make sure mailing address is correct, this is where your gifts will be sent.

PLUS:
ALL Monthly Art Downloads
ALL Coloring Book Pages
ALL Blog Posts
ALL Video Posts (Includes work in process videos, how to videos, gallery opening videos, etc.)
3 entries into my Monthly Original Artwork Giveaway- once I get 100 Patrons this will automatically begin! 3 ENTRIES MEANS YOUR NAME IS ENTERED 3X FOR A CHANCE TO WIN! I will be posting the art giveaway in an open post for everyone to see at the beginning of each month and announce the winner at the end of each month!
Entrance into monthly PATREON ONLY silent auctions that will begin once I reach 25 Patrons.
15% off anything in my ART SHOPS (good for the life of your subscription)
The code you'll receive will be good in either of these shops!
https://www.sincerelyjoy.com/
https://www.etsy.com/shop/SincerelyJoyStore

PLUS EVERYTHING IN PREVIOUS TIERS I MAY NOT HAVE MENTIONED! Like just how much I appreciate you as a patron!!! ❤️

* THIS MAKES AN AWESOME GIFT FOR YOUR ART LOVER FRIEND! OR ADD THIS TO YOUR OWN BIRTHDAY WISH LIST ;) You can opt to have your gift sent to another person at any point. Maybe it's your best friends birthday month and you'd like him/her to receive the special gift that month. This Tier allows you to customize where you're gifts are sent. Make sure to let me know if it's a 1 time request or a complete change of address. - - - Please send requests to [email protected] 
Become a patron to
Unlock 12 exclusive posts
Get discounts to an online store
Connect via private message
Recent posts by C.Cambrea