Celia C. Peters
is creating Sci-Fi Movies & Media
Select a membership level
Shooting Star Patron
First off, HUGE THXXXXX!!!
I appreciate you! Also, unlock exclusive content and join my community of patrons.
+ACCESS to patron-only periodic updates
+CONNECT with other patrons
Binary Star Patron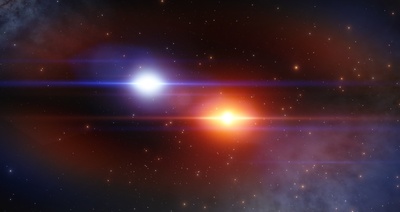 +HUGE THXXXX
+ ACCESS TO CURATED PROJECT PLAYLISTS inspired by  projects funded by this Patreon  (And BTW, I have fantastic taste in music if I do say so myself....lots of eclectic crate digging and clever but groovy choices :-))
+ All previous rewards
Milky Way Galaxy Patron
+HUGE THXXXXX
+ ACCESS TO CAST & CREW INTERVIEWS for each new production funded by this Patreon
+ All previous rewards
About
My name is Celia C. Peters and I'm a storyteller bringing a unique perspective to the genre I love so much. The work I create features women and people of color as lead characters because I want to see people who look like me driving science fiction stories. My characters represent the world I know: all races, all religions, all genders. This is in the DNA of my work.
I'm a cosmic believer and a total a cyber-geek. I'm devoted to creating fresh, intriguing, top-notch sci-fi stories --- in other words, the kind of science fiction I love.  I'm excited about what the future holds for humanity and our evolution, our technology and our contact with intelligent life outside of Earth. My imagination is usually running wild around these subjects. I am blessed to have a network of really talented and innovative production pros, both here in Ohio and on the East Coast. 
Patreon funding will provide budget for me to hire them and .make the stories I create a reality I can share with others.
I have just finished two short sci-fi films. 
Roxë15
and 
MISSION
, are ready to go forth into the festival world.
Patreon support would help get the costly process of submitting both short films to festivals and in front of audiences
….which, after all, is the whole point.
My next project is an animated fantasy series called
ALLEVON
. (My first foray into fantasty AND animation --- yaaay!)
Season One of the series is written and
with Patreon funding, my production company would be able to hire an illustrator, an animator, voice actors, a sound designer and start producing episodes at regular intervals
. Check out the
Allevon Creative Guide
and listen to
the Prologue
.
I am also developing a music documentary mini-series called
Flipsides of the Black Musical Experience
, which explores Black musical artists through history who have flourished in musical genres not expected of them. It's not science fiction, but in a certain way, it's the definition of 'alternative music.' !
Patreon support would pay for production of the three episodes, which each look at two very different artists. This pitch video gives you a little taste.
Last but not least, I am developing my first feature film, a sci-fi thriller called
Godspeed
.
The team is currently seeking production financing, but in the meantime, we want to commission original artwork (poster, etc.) by the
amazing Bay Area artist Joshua Mays
. I've already met with him at his studio in Oakland and he's cool af. He's one of the hottest AfroFuturist artists in the game. We also want to have an interactive game created that will put the audience in touch with the characters. I'm studying game design right now and looking to partner with a gaming start-up to make this happen.
Patreon funding would also support these important types of media for Godspeed --- both will help us build audience, which will help us make our case to investors.

Whatever you can give to support my work is HUGE. I am committed to creating top-notch science fiction that features women and people of color at the forefront. THANK YOU for helping me to open a new door.
This goal would allow me to start submitting my screenplays to competitions and film festivals on a regular basis. Submission fees usually range from $35 to $90, depending -- it's like applying to college and it definitely adds up! But getting the work out there is what it's all about! #LetsDoThis
1 of 4
By becoming a patron, you'll instantly unlock access to 1 exclusive post
By becoming a patron, you'll instantly unlock access to 1 exclusive post
Recent posts by Celia C. Peters