Cezarina Trone
is creating transformational tools, videos & meditations for your New Life
Select a membership level
EARTH Angels
Receive a personal thank you for your Loving Support
Become a Mindful Member of this Community
Weekly Elohim Sound Codes
Access to A New Transformational Tool each week
Access to 3 Full Days of Cezarina's Virtual Self-Love Retreat
LOVERS of Life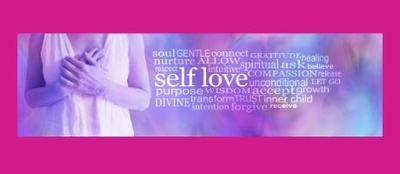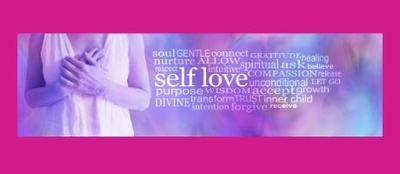 Receive a personal thank you for your Loving Support
Become a Mindful Member of this Community
Weekly Elohim Sound Codes
Access to A New Transformational Tool each week
Access to 5 Full Days of Cezarina's Virtual Self-Love Retreat
New Guided Meditations with sound activation (weekly)
BEAUTIFIERS of Life
Receive a personal thank you for your Loving Support
Become a Mindful Member of this Community
Weekly Elohim Sound Codes
Access to A New Transformational Tool each week
Access to 7 Full Days of Cezarina's Virtual Self-Love Retreat
New Guided Meditations with sound activations weekly
New Visual Stories each month
About Cezarina Trone
"SERVE the Being in you and then what is 'being created'
will be able to serve the rest of Creation." 

~Cezarina


Namaste, Beloved Ones. Welcome to this Magical Heartfelt Community of Awakening Beings from around the world. I hope you are are excited to DISCOVER, CREATE and SUSTAIN New Life Paradigms day by day in your search for More Creativity, New Transformational Soul-Coaching Tools to reveal Brand-new Versions of your Self into the Now and More Soul Nourishment & Encouragement to walk this Path of Beauty and to fully Embrace the Essence of your Lotus Life BLOOMING before your eyes. In this Patreon Community, you are the ONE who is making ALL THIS POSSIBLE for others and for yourself by choosing a monthly membership level that speaks to you. Your monthly offering of Love & Abundance brings this Essential Work of Soul Illumination and Self-Mastery to more and more people everywhere. 
Thirteen years ago... in 2007... I went to Niger, West Africa to teach Kindergarten children and to heal my broken heart with eleven years of marriage behind me ...but what I found instead was something quite extraordinary:
An Energy Name on a rock was waiting for me in the middle of the African desert:
MIRADOR

I immediately connected with it at a deep soul level. I felt as if I remembered this name and as if it carried an ancient soul vibration for me. I was so moved that I wept tears of acceptance. It took me months until I understood why this mystical encounter happened to me. I was then guided in 2008 to create the Mirador Lotus coaching model (a lotus flower with seven petals and pathways to Self-Mastery and Inner Transformation). Each letter of this powerful name came alive into a Quantum Lotus Inner Map that I use daily in my life now and I share with all my friends, clients, Mirador kids yoga & mindfulness teachers and retreat communities around the world. I love spending many hours editing and crafting videos, recording guided meditation audios, sound healing activations, writing mystical poems, and creating new soul-coaching resources to Illuminate this Inner Blooming LOTUS Journey of the SOUL here on Earth. Your monthly membership allows me to do more of this each week. Also, for those of you who would like one- on- one private energy coaching sessions by zoom/video and/or phone, there are two membership levels here that include 30 minutes and 60 minutes  private sessions each month to constantly assist you in your magical journey of Your True Self Embodiment.
Namaste...I see your Magnificence.

"Welcome to A New Day in the Rest of Your Life! 
You can trust this Space we share,
we are all weaving a New World into BEING
and my smile lights up your Joy.
I AM all that needs more Life Expression
and the Voice that Allows it to BE."
~ Cezarina

____________________________________________________________________________


Cezarina Trone ~
Certified Life & Wellness Coach, Modern Mystic & Poet, Mindfulness & Lifestyle Coach, E-RYT 200 Yoga & Meditation Teacher/Trainer &  Founder of Mirador Kids Yoga & Creativity School RCYS,  Visionary Artist using Elohim Light Language codes and celestial songs to transmit to others the Radiance of their own Inner Wholeness.
(websites:
www.cezarinatrone.com
&
www.miradorkidsyoga.com)
Cezarina lives at the Lotus Heart Centre in Ontario, Canada with her husband Andre.
She has facilitated retreats and workshops in West Africa, New Zealand, Romania, Italy & USA using a combination of her own embodiment practices from the original MIRADOR Coaching Model Toolbox. She loves supporting others in their journey of bringing more LIGHT-ness, child-like magic, more ease and flow to each moment while 'lighting them up' from the inside with positive energy and enthusiasm.
What people are saying…
"Cezarina models a beautiful blend of compassion and sensitivity coupled with incredible inner strength. While the Light Language is a new concept to me, it feels very familiar somehow. It feels like returning home. Connect with her as soon as possible! She is so filled with light and so genuine, just being around her is a soothing, calming, healing experience. Cezarina is also an intuitive teacher and transformational guide for anyone and everyone who is looking to renew their magic spark and move closer to their soul's purpose." Jaya (Toronto, Canada). 
When we reach 44 patrons, we will have a virtual mini retreat together on Zoom Video to celebrate the MAGIC of this Journey together.
1 of 1
By becoming a patron, you'll instantly unlock access to 75 exclusive posts
By becoming a patron, you'll instantly unlock access to 75 exclusive posts
Recent posts by Cezarina Trone
How it works
Get started in 2 minutes