Chacruna Institute
is creating diversity, equity and access in psychedelic science
Select a membership level
Community Supporter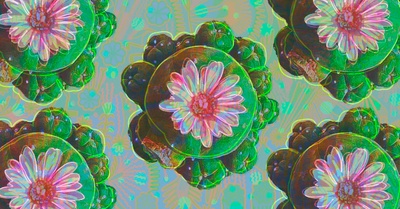 Become a part of the community and connect with other members. Includes:
Includes Discord benefits
Access to member-only online community
Community Advocate
Show your sustained support for our current work and receive some great discounts on events. Includes all of first tier plus: 
Includes Discord benefits
25% discount on all virtual events

15% discount on annual Chacruna conferences
Community Leader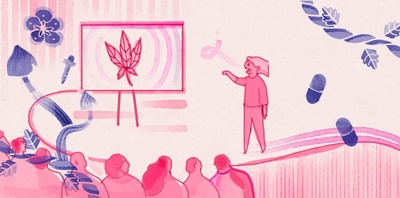 If you want to be a more involved member of the community and connect directly with the Chacruna team, this is the tier for you. Includes all of first tier plus: 
Includes Discord benefits
Access to exclusive Q+A webinars with members of Chacruna Team

50% discount on all virtual events

20% discount on annual Chacruna conferences

Free access to all past events recordings
About
Become part of the leading-edge of diversity, equity and access in psychedelic medicine!
Our Mission
The
Chacruna Institute for Psychedelic Plant Medicines
is a non-profit with 501(c)(3) fiscal sponsorship providing public education and cultural understanding about psychedelic plant medicines, and promoting a bridge between the ceremonial use of sacred plants and mainstream psychedelic science.
From our beginnings, we have stood apart from other psychedelic education and advocacy organizations by pioneering initiatives supporting and providing a platform for diverse voices, including women, queer people, people of color, Indigenous people and the Global South.Seeing a lack of diverse representation in the expanding psychedelic landscape, we made it a central part of our mission to empower marginalized voices and foster cultural and political reflections on topics like race, gender and sexuality in psychedelic science. We believe now more than ever, given the current social and political climate, this work is critical to the future of psychedelic work.
Why We Need Your Help:
Chacruna is largely a labor of love run mostly by volunteers who are passionate about the work we are doing. Our articles are completely free to the public and we do no advertising on our website. Most of our writers, speakers and staff currently work for free.
Unfortunately, we simply can't continue to operate this way and expect to achieve all our important and lofty goals. We need to secure adequate funding so that we can take the organization to the level it needs to be at in order to truly create large-scale systemic change.
Despite our lack of resources, there is no other organization in the current psychedelic space that has such a proven dedication to issues of diversity, equity and access and has done as much as us to highlight and empower BIPOC, LGBTQI, and Indigenous people. With proper funding, we believe that our work can have a significant and lasting impact on the global psychedelic community and help direct the movement forward into the uncertain future on a path guided by wisdom, compassion and equality for all people.
By becoming a member and helping fund our work, you would be supporting initiatives at the true forefront of social justice and psychedelic science, and helping ensure that these powerful medicines be available for the healing and transformation of all people, regardless of race, class, gender, sexuality or creed.
Current Programs:
Academic Research: Publication of original social science health studies on psychedelic plant medicines.
Future Initiatives on Diversity, Equity and Access:
Workshops and Retreats for BIPOC Psychedelic Leaders
Special Webinar Series: Empowering Therapists of Color as Psychedelics go Mainstream
BIPOC in Psychedelics Interview Series
Special Video on Social Justice and Psychedelics
Tribute Video to Kilindi Iyi
Special Chacruna Chronicles Series
BIPOC Writers Scholarship Program
Database of BIPOC therapists and practitioners
BIPOC Community Integration Circles
And more...
We hope you will consider joining our community to help make a difference in psychedelic medicine!
This will allow us to start paying honorariums to our writers and speakers, and directly support the operations costs for some of our upcoming initiatives around diversity, equity and access. It will also allow us to give out more BIPOC scholarships for our events and conferences. 
1 of 1
Become a patron to
Connect via private message
Recent posts by Chacruna Institute