Warren Gerdes
is creating Video Diary of their Life in Thailand
Select a membership level
The Warrior
For less than the price of a coffee you can pledge $2 per month or more and you will get access to our Patreon only comment stream and news feed. This will include advanced release of all videos created which means you get to see them before anyone else. We also have a private Discord voice channel where you can chat one-to-one with us when we're available where you can ask questions and hopefully get answers.
Includes Discord benefits
The Cleric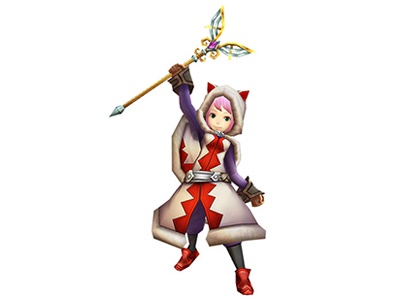 Pledge $5 Per Month or more and we share more of our private lives with you via Patreon and provide more personalized answers to the best of our knowledge. Think of it as direct hotline with us, if you have any questions you have been dying to ask we will answer them via Patreon PM with you. All lower tier benefits will be available at this level and so will the direct hotline via our Discord server.
Includes Discord benefits
The Assassin
We will be making special videos targeting specific subjects you would like us to cover and release these exclusively to this level and above. YouTube is still our preferred hosting platform but we want to do more valuable Q&A to our special supporters on this level. You'll receive access to these unlisted videos for members only, plus all previous rewards. We'll also look forward to topic planning across our full video release planning on our free to air videos as well as members-only releases. Please remember that these videos are unlisted so sharing them with others will somewhat diminish the exclusive nature of the content. Once you're subscribed at this level, drop us a private message here or on the discord service and we'll get something organised as soon as we can.
Includes Discord benefits
About
I took a big risk to leave everything behind in Australia to be with the one person who meant the world to me. Now I am here in Thailand, self-funded and living the life I always wanted.

I can certainly appreciate that a new life in Thailand is not everyone's choice for early retirement, but the benefits I've found here definitely outweigh the negatives. This is the sort of video content you will find on our channel. Our followers continue to mention that they love the no-frills down to earth approach we have with sharing our story on a regular basis.

If you find entertainment value in our video creations and you want to show your support beyond liking and subscribing to our YouTube channel, our Patreon page is here for you to extend that support with a monthly pledge. We do thank you for your patronage as this will drive us to improve our content and reach a wider audience with your support.
Living a mostly public life on YouTube and other social platforms is not everyone's life goal, but setting a patron support goal will help us track the growth of our supporter base. 

Many people would like to see more of Chanya in our videos, but as we've mentioned, she does need to work which means she's not as flexible to hang out with me as much as we'd like.

Setting this goal should give Chanya an opportunity or choice about her plans to work as a hair stylist or change direction to be a public figure in the social media arena.

We'd love to bring you more content about living in Thailand but that does require us to make plans where we can take longer trips outside the Bangkok region and this can only be done if she can put her hairdressing career on the back burner.

1 of 1
Become a patron to
Unlock 13 exclusive posts
Connect via private message
Recent posts by Warren Gerdes