Charles Michel
is creating Food Education
Select a membership level
Patreon Community
You become part of my Patreon Community and support my work and mission, and I'd be so grateful for it! Your support truly makes a difference ✨🙏✨
Access to my monthly update and additional posts.
You will get access to all the content I posted in 2019 and 2020.
6 Live Cooking Classes.
4 Live Q&A videos.
Over 60 Posts!
Patreon Live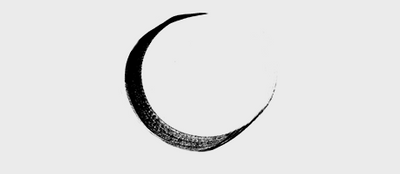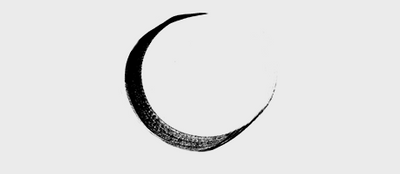 You'll get access to my exclusive
Patron-only feed
.
This includes:
Access to all "Live Cooking Classes" recordings and posts with educational resources.
Access to all monthly patron-only "Live Q&A" recordings.
This Tier includes all $1 rewards.
Patron+
Access to Live interactions, and more posts!
Exclusive access to a patron-only "Live Q&A" monthly on Zoom.
NEW❗️Access to our Patron-organized UnConference, held quarterly.
All posts - this includes interviews, reports on articles, ideas, polls...
Access to a shared group calendar so you can keep up with all our community activities!
This Tier includes all $1 - $2 rewards.
About Charles Michel
·Food is Central to Human Life·
I believe food literacy can change the world. This is why I'm here (on Patreon!).
For most of human evolution, food was at the centre of our families, communities, societies. The food system is one of the main pillars of modern civilization. Today, humanity and natural ecosystems are suffering from many ills, many of which are caused by unconscious and untethered consumption
. I believe food education will play an important role
in bringing back balance within ourselves, with each other, and with all life on the planet.
My career started as a chef, with classical training in fine dining restaurants in Europe. After a few formative and inspiring years, I decided to explore the power of food outside of the restaurant, teaching, and using food as an artistic medium to provoke, and communicate emotions. From 2013 to 2016, I was "chef-in-residence" at the Crossmodal Research Laboratory - Department of Experimental Psychology, University of Oxford. I published over a 
dozen papers
on multisensory perception and flavour. This experience allowed me to understand scientific thinking and academia with a new lens.
I recently starred as a chef in Netflix' latest food show -
The Final Table
- which brought a lot of attention to my work - and my Instagram account - where I now consistently post about my journey and philosophy.
Today, I am a public speaker, consultant, writer, influencer, educator and experience designer. I teach at the
Institut Paul Bocuse 
in France, and online, through this Patreon page. I also perform as an artist worldwide, using food and the meal ritual. I connect art, gastronomy, science, design and ritual
to catalyse communities and foster human development.
In 2021, one of my main goals is to
write my first book
, non-fiction on food philosophy and science. The support and interaction with my Patrons is central to this endeavour. I am grateful for this platform to allow me to experiment with virtual media to communicate ideas, share knowledge and co-create in a democratic manner.
In the coming decades, our species has the tremendous responsibility to awaken - to create ways of living that are
more respectful of our planet's limited resources
. Food is
the most intimate and direct way
with which we interact with our environments. By becoming my Patreon, you would be supporting me in bringing my cross disciplinary perspective to the future of food and education. In exchange, you will access exclusive content dozens of posts, videos, live sessions, texts, audio recordings I have been creating since January 2019.
· FAQ ABOUT PATREON ·


What's this, how does it work?
Patreon is a micro patronage website to support creators. This means that you can contribute the amount of money you decide each month, and in return you will receive access to exclusive content, ideas and a platform for co-creation.
By clicking on "Become a Patron" and filling the required information, you'll get instant access to original content (old and new) that you can only see on Patreon. For more info, visit the
Patreon FAQ
.
What will you use the money for?

In the last decade I've been making a living with freelance work - some meaningful, some not at all. I've had to make the hard choice of accepting "money-only" jobs, like designing products and strategies for large food industry brands that I don't necessarily love… Last year, I made the commitment to myself to never work on projects that were not aligned with my integrity and message. Patreon, and you, are now giving me the opportunity to produce work and content with which I am fully in alignment with.
I will use your patronage to:
Be able to create and stream a weekly source of inspiring and educational content through my networks - Instagram, Facebook, Twitter mainly. Good Social Media takes a lot of time!
Compensate the time of the creators I work with to generate content. Photographers, designers, videographers. I think nobody should work "for exposure" only - would you ask a mechanic to repair your car for free? Why do artists have to work for free?
Prototype and develop educational content that could add to a Food Education curriculum. Cooking is one of the activities that make us human, and for some reason we do not teach food at schools! This is borderline outrageous given that food plays such an important role in physical health, mental wellbeing, and is a medium we have to interact with others and nature. Inadequate food habits have a massive influence on climate change, conservation, biodiversity, not to mention public health. Food education could play an important role in changing preconceived ideas, and shift towards better consumption behaviours for us, and our planet. With your help, I want to write and prototype that curriculum!
Make art using food and the meal ritual as media.
Since Aristotle, there has been a hierarchical classification of the senses. Vision and hearing are the "higher" senses, those who can stimulate "higher thoughts", and taste, smell, and touch have been (and still are) considered to be the "lower" senses. Today, Museums and institutions celebrate art made for the higher senses (mainly visual arts, and music) and tell you not to touch the art. Food is not considered to be an art by academia. Food as Art is only in its beginnings… I want to continue pushing the boundaries of Food and the Meal Ritual to prove that higher thought can be elicited by stimulating the proximal and chemical senses... I want to produce multisensory art - and one day take food, in non-ephemeral forms, to Modern Art Museums. Up for the challenge?
Make more free time to develop a book idea I've been thinking about for years!

When will I be charged?

Your membership will be charged the day you sign up. You'll be charged every first of the month after that.
Beware! If you join the 23rd of March, you'll be charged that day and then 8 days later, the 1st of March. In that case, you might want to wait until the beginning of the month.
When I will get my rewards?
You'll get your rewards after you get charged.

Can I cancel or change my Tier?
Yes! At any time, you can change your tier or cancel so there's no pressure if you change your mind. If you cancel or change your membership, the change will be effective only on the 1st of the following month. Patreon does not allow reimbursements.
Where can I find out more about you and your projects?
You can find me on
Twitter
,
Instagram
,
Facebook
,
YouTube
, and my personal
website
. You can also subscribe to my Newsletter
here
.

If after reading this FAQ you still have any doubts about how it works or how to pledge, please send an email to [email protected] and I will help answer your questions.

Thank you for your support!
The 1st School of Conscious Eating

In just over a year, my patrons have helped me reach my first goal of launching my YouTube channel and providing food education content to the public like the Live Cooking Classes, my Food Talk Show, UnConference and Book Club.
Now it's time to unveil my new goal, one that will take things to the next level!

I will design and produce Formal Online Food Education Courses for professionals in the food industry, as well as for those who want to deepen their general knowledge about food. My dream - ours, if you choose to join our community - is to create the most comprehensive online resource on conscious eating and cooking education.

I will invest in professional equipment and content creators to develop the format. Here are some of the courses I am thinking to develop:


The Journey to Conscious Eating: Blending Food Philosophy, Food Activism, Culinary Innovation and facts to address today's broken food system, our systematic disconnection to food, and the natural world.
The Food Activist Playbook: Activism, sustainability &  privilege, regenerative agriculture, politics of food, food  injustice and more.
Gastrophysics: The emerging science that is changing the way we eat.
Transformational Leadership: What it takes to be a leader in the food & hospitality world.
Multisensory Flavour, Art & Science.
Cooking as an Artistic Medium.
4 of 4
By becoming a patron, you'll instantly unlock access to 193 exclusive posts
By becoming a patron, you'll instantly unlock access to 193 exclusive posts
Recent posts by Charles Michel
How it works
Get started in 2 minutes