Charley Daveler
is creating sci-fi, fantasy, and magical realism.
Select a membership level
Goblin
It's supposed to be elves that help you, but goblins are cuter. Get access to comics one week early!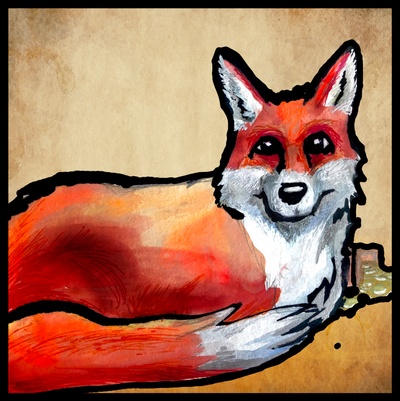 Fox
Clever and helpful, but still independent, foxes add color to my world. Get what the goblins do, plus a monthly request for a post topic or drawing on my blog.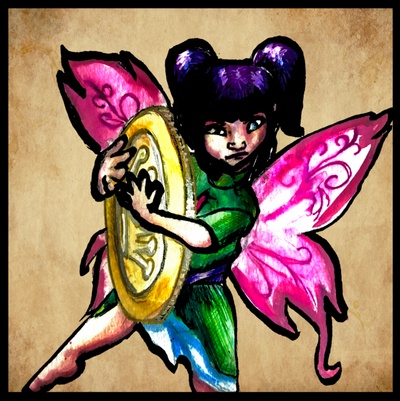 Pixie
Pixies are mischievous, so are the best businessmen. Pixies get what foxes and goblins do, plus a monthly subscription to the STORIES OF THE WYRD print magazines.
About Charley Daveler
Sci-fi, fantasy, romance, sarcasm:

When naysayers put down fantasy as an escape, romance as silly, and sarcasm as mockery, I tend to hear "niche demographic!"

I create to find like-minded people, seeking to understand and excite my fellow humans. My imagination dictates my style, and while I consider my mind more linear than some of my more enigmatic peers, it also embraces the weird, the dark, the painful, and the passion of the human existence, talking about depression, isolation, and humiliation while still experiencing the joys of connection, curiosity, and playfulness. My characters face gruesome times with grotesque humor, silliness following trauma. They love, they hate, and mostly, they mock. I love the wonder that comes with fantasy, the beauty of a deep bond, the mental labor it takes to create a grounded, new world.

My most known work is my online serial, STORIES OF THE WYRD, available to read for free at CharleyDaveler.com. It tells the story of siblings Rasmus and Kaia as they traverse their strange lands to keep the supernatural creatures from destroying the human race. It has high-highs and low-lows, aiming to deal with real-life emotions in a bizarre reality.

I am the artist and writer of the webcomic MIGHTY MORPHIN' CANINE TALES, also available on my site. After an experiment goes awry, Rina Maker runs from civilization to the vast wilderness where demons roam, meeting a mysterious beast stalking the poachers who murdered his mother.

I have a lot of other projects up in the air, many of which you can find on here. Come with me in my journey into a dark fantasy world by supporting my Patreon and enabling me the time to create more bonds with my readers.

Cheers, little goblins!

-Charley

Let's add designs to my sticker, pin, and magnet selections!

Buying things in bulk make it harder to choose which art pieces actually make it to production. Having a variety of cute stickers, enamel pins, and magnets are all part of my grand scheme. Once I start making enough money, I will add more to my list of options.

I'd love to hear some ideas too! Just let me know on Twitter @charleydaveler or Instagram @cdaveler what sorts of things you'd like to see. Kaia and Rasmus related or not!
1 of 1