The Charlie Chats Footy Podcast
is creating a podcast, chatting to creatives about all things footy.
Select a membership level
Charlie Chats Footy Friend
You're helping keep this thing alive. Without Patreon, I can't do this stuff. Support the podcast for the price of a pint. In return you'll get:
Personal shout on all social media platforms. 
Early guest annoucements. 
Charlie Chats Footy Ambassador
I really appreciate this. In return you'll get:
Suggest topics of discussion prior to recording.
Charlie Chats Footy face mask upon request
And everything in the previous tier. 
Charlie Chats Footy VIP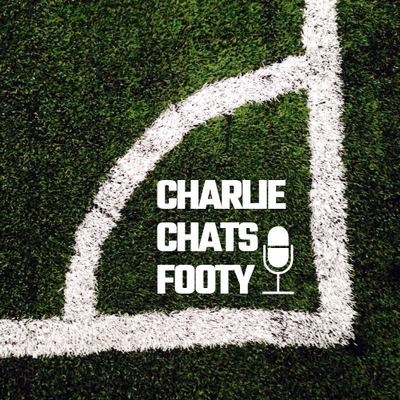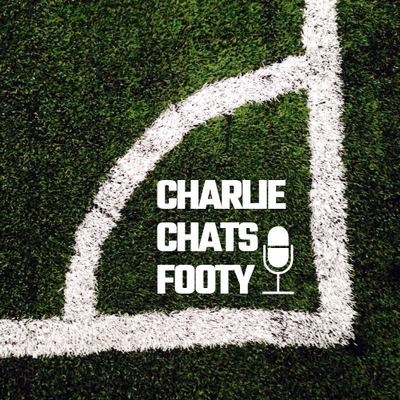 You're officially a VIP of the podcast. In return you'll get:
Uncut audio
Unseen photos 
VIP tickets to any live podcast recording.
And all of the above tiers.
Receive an official Charlie Chats Footy mug.
About The Charlie Chats Footy Podcast
Hey guys. Charlie Cassen here from The Charlie Chats Footy Podcast. Hope you're good and that. Thanks a lot for listening and supporting the podcast, and cheers for visiting the Patreon page.
For those who don't know what this is, it's a football podcast, inspired by creatives who have a passion for the game. Football is a massive part of my life, it has been since I was a little boy. I have a strong affinity towards it and I really do believe it is much, much more than 'just a game'. Being an actor, my other love is the arts. I feel like the two are never really associated with each other, and why would they be? Having said that, some of the most passionate and emotional conversations I've had about football have been with actors or creatives of that sort.
So, my idea was to combine the two. To create a podcast, and each week chat about footy with an actor or other creative. To hear about their other passion that we'd never get to listen to anywhere else. I've had some fantastic guests on, and I hope to continue to carry on bringing you amazing people a top quality podcast.

The Charlie Chats Footy Podcast is completely self funded and created by me. It's been class, however, until you get a decent sponsorship (which may never happen) it comes at a financial cost. I love making the podcasts but things like microphones, computers, audio interfaces, promo, recording software etc all cost money. I want to keep making these podcasts at the highest quality with the best guests and with a bit of help from you guys, the listeners, it can and will make a HUGE difference for the podcast going forward.

If you enjoy listening to The Charlie Chats Footy Podcast, please help with the running costs of the show buy making a small donation. The price of a pint in your local would do the trick. It would make a massive difference to the podcast going forward.

You will of course receive bonuses in return. The podcast is free to listen to and ALWAYS will be, but if you can donate and help out that would be bloody class.

Thanks a lot, big love. Charlie x
By becoming a patron, you'll instantly unlock access to 5 exclusive posts
By becoming a patron, you'll instantly unlock access to 5 exclusive posts
Recent posts by The Charlie Chats Footy Podcast
How it works
Get started in 2 minutes