Cheery Human (aka Kristina Yu)
is creating a monthly zine, illustrations and art videos.
Select a membership level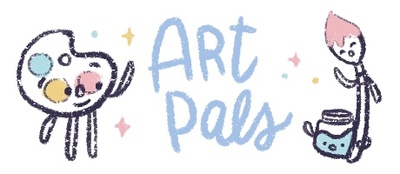 Art Pals aka "Pals"
🎨E-hugs and my eternal gratitude
🎨Sketchbook previews of new illustrations and designs before anyone else!
🎨Patreon early access to a video flip-through of the monthly zine
🎨Shout-out in the monthly zine! (me + you = 🖤)
🎨10% off purchases in my online shop
Colorful Buds aka "Buddies"
🌈A collectible print mailed to you with exclusive artwork from the monthly zine!
🌈A patron-exclusive digital download
🌈15% off purchases in my online shop
🌈All previous tier rewards (except previous tier coupon codes)
Creative Besties aka "Besties"
💛Early Access to a monthly video blog which could include vlogs, drawing timelapses, studio tours, current projects, how-to's and more! How-to's could include a number of different things like how I make stickers, prints, and packaging or how I prep for shows.
💛Monthly zine printed and mailed to you!
💛15% off purchases in my online shop
💛All previous tier rewards (except previous tier coupon codes)
About Cheery Human (aka Kristina Yu)
Hi! I'm Kristina aka Cheery Human a full-time freelance designer and illustrator in Los Angeles, CA. I create cute and colorful things for all humans and sell them through my brand, Cheery Human Studios. You can see all of this goodness and more on my
website
and
Instagram
.
I started Patreon in January 2018 and since then my goals for this community as well as for my artistic career have grown and evolved. After I took a short break in late 2019 to reflect on where this page is and where I'd like it to go in the future, I decided to do a complete overhaul of my page (tiers, content and all!).
What's New?
Starting November 2019, I will be creating a monthly zine ...A MONTHLY ZINE! What exactly is a zine? A zine is an independently published booklet that can be about anything and everything. There is no set format and no set length. Zines promote freedom of expression and are perfect for storytelling, art, quirky facts ...the possibilities are endless! In addition to the monthly zine, I will be sharing monthly art videos and early access to new products, projects and more with patrons!
Please consider becoming a patron if you would like to see how the monthly zine is made and progresses along with more of my artwork. You can take a look at my rewards tiers or pledge however much you'd like! Any pledge makes a difference. Your support will help me buy art supplies and allow me to have more time to dedicate to Cheery Human projects.
If you are an existing Patreon supporter, thank you for being here! I appreciate your support no matter what the pledge! Without you, I would not be where I am today. This page is bursting with a ton of exciting updates like NEW REWARD TIERS!! Please be sure you read them all through and decide what is best for you.
Thank you for taking the time to read all of this!
Endless hugs and cheery vibes,
Kristina
PS. The Nitty-Gritty of Pledges
Charges occur on the 1st of every month. Once charges have gone through, you will receive rewards from the previous month. For instance, November pledges will be charged on Dec 1st. Once Dec 1st charges have all gone through, November rewards will be distributed.
You can edit or cancel your pledge at any time!
Any pledge makes a huge difference, even $1 a month! EVERY pledge means the world to me.
My first milestone ever! As a token of my gratitude, I will draw a Patreon-Exclusive Cheery Human Club membership card you can download and put your name on and everything!
1 of 3
Recent posts by Cheery Human (aka Kristina Yu)
By becoming a patron, you'll instantly unlock access to 252 exclusive posts
By becoming a patron, you'll instantly unlock access to 252 exclusive posts