Chelsea Makes
is creating inspiring blogs, vlogs, and photos.
Select a membership level
First Skeins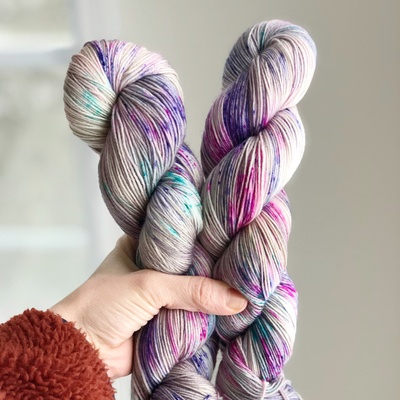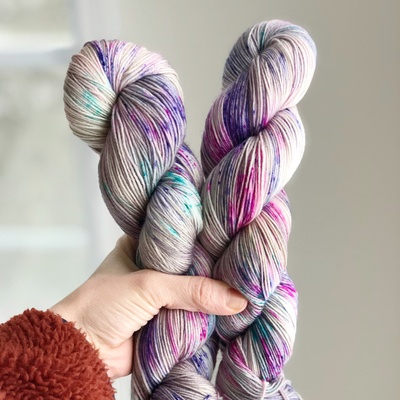 Ahh, the beauty of a makers first skein of yarn.  Colorful, squishy, and begging to be cast on.  You are as magical as one of these very important skeins in a makers life and I will forever remember the impact you made on my creative journey.
What am I getting?
Access to a Patreon only private Instagram account where I will host live chats and post additional inspirational, creative content
Weekly recap letters with my favorite "making moments" of the week.
Stash Enhancer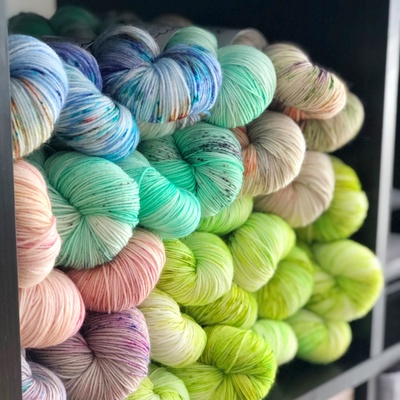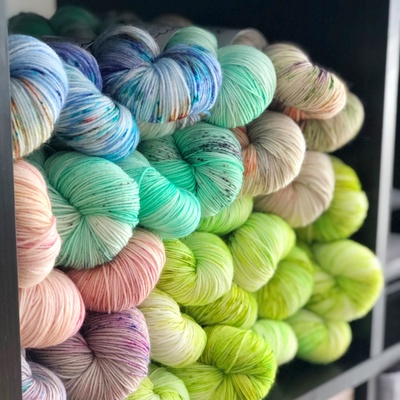 You're picking up steam now... and the colors and fibers are flashing before your eyes with every turn in the yarn store, and you just can't help but grab a skein (or 3) to help build your beautiful stash.  Thank you for  joining and enhancing my life even more than any colorful skein could.
What am I getting?
everything the $3 Tier is eligible for PLUS...
A monthly upload of a daily vlog, following "a-day-in-the-life" with my family and my making.
Sweater's Quantity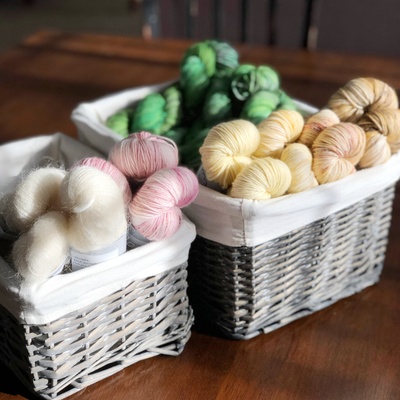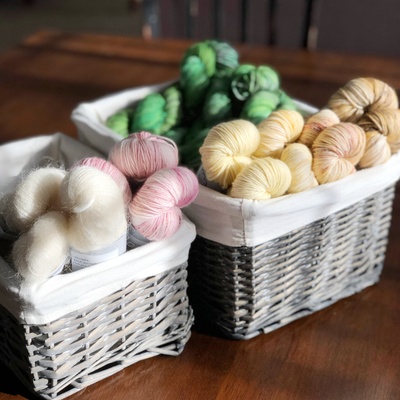 Now you've hit the mother load!  You have a few projects under your belt and you're ready to wear a me-made garment fresh with a large quantity of multi-colored gorgeous yarn.  This level of support does not come without it's due recognition of the immense impact that you've made with your pledge.  Thank you deeply! Like a sweater's quantity of yarn, I promise you, it will be worth every penny.
What am I getting?
everything that the $3 & $5 Tiers are eligible for PLUS...
a weekly "Behind the Scenes" vlog where you will be updated with my latest makes, project planning, family life, and more!
About Chelsea Makes

Welcome to my Chelsea Makes!
As one half of the Legacy Knitz and Legacy Fiber Artz dream team, I am going to be extending our podcast offering…but that's not all. Head over to the side bar to view the different tiers and what is included. This channel is going to serve as another way to connect and learn from one another. In these vlogs, blogs, and articles I will be discussing everything from fiber arts, gardening, cooking, and other crafts. I will also be providing a behind the scenes look into my family life, giving you never before seen photographs and videos of some of my favorite moments.
Why Patreon?
I am joining Patreon for 2 reasons:
First, I believe that I have a lot to offer and I have been searching for the perfect platform to pour myself into, and this is just the platform. It allows me a safe space to share the ins and outs of my making and my life in general. With a growing family there are many opportunities for creativity to seep into everyday life. Whether it's finding sustainable ways to feed your family, eco-friendly ways to stock your house with the necessities of life, or even creative ways to practice self-care.
Second, it is no secret that creative humans have had a hard time sustaining their lifestyle in a financial way. I am SO very grateful to have this platform at my fingertips offering the opportunity to both foster my love for the creative lifestyle as well as to help make ends meet for my growing family.
Thank You!
Any dollar amount brings a world of difference, and for all of you that have stuck with me thus far, I see you and I appreciate you more than I can articulate.
By supporting me here you are helping propel the creative wheel forward, facilitating my growth and in turn, my audience/community's growth.
I have so many projects lined up and ready to tackle, both creatively and personally and I'd love for you to take this journey with me…to learn from my mistakes and my successes, and to share in the love and joy I hold in my heart for life.
It is my mission to help spread love and inspire creativity.
By supporting me here you are helping me to spread my wings, dig in my heels, and get to making, all while supporting my family. To simply say I am grateful is not enough, therefore, I intend to
show
you my gratitude each and every week here in this space.
Thank you so much and happy making!
If you have pledged your support, please be sure to take advantage of our community resources.
Instagram: @chelsea_makes_
Ravelry Group: 
https://www.ravelry.com/groups/chelsea-makes
Now that we have surpassed the 200 member goal, I am shooting for the stars with the possibility of hitting 300 PATRONS! (Can you even imagine?!)  With a new baby on the way I am working to manage my benefits to you all so that I can continue deliver quality and inspirational content each and every week.  If we were to hit 300 Patreons, I would like to start looking into creating some kind of swag available to purchase for you all, whether it be fun stickers, tote bags for your projects, or cozy mugs.
2 of 2
By becoming a patron, you'll instantly unlock access to 182 exclusive posts
By becoming a patron, you'll instantly unlock access to 182 exclusive posts
Recent posts by Chelsea Makes
How it works
Get started in 2 minutes