Chinnamasta Stiles
is creating Yoga, Ayurveda & Tantra Trilogy Community
Select a membership level
Welcome to the Community (Tier 1)
Join the sangha! Tier 1 includes access to monthly satsangs with Chinnamasta available live in-person, live online and recorded to access anytime through Zoom.
Also included is access to PDFs of Chinnamasta's opening and closing chants, Devi & Deva Puja chants, and a sattvic and seasonally crafted Ayurvedic recipe from Chinnamasta's kitchen every month.
Updates including video snaps, instagram shares and other inspiration.
Practices for Daily Living (Tier 2)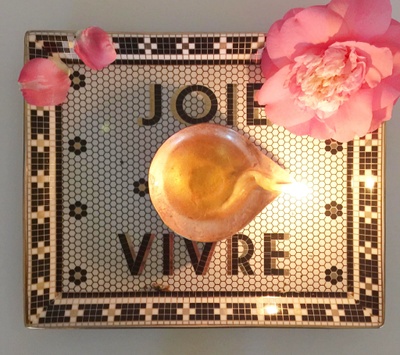 This tier includes all of the offerings of Tier 1 as well as access to Chinnamasta's Chant Recordings Library to take recorded mantras and shlokas with you wherever you go. 
Recordings to support your daily practice from SYT, AYT and Tantra.
Included are opening and closing prayers, Devi & Deva Puja, Arati to Bhagavan Nityananda as well as other chants heard throughout trainings and immersions with Chinnamasta. More will continue to be added!
Diving Deep (Tier 3)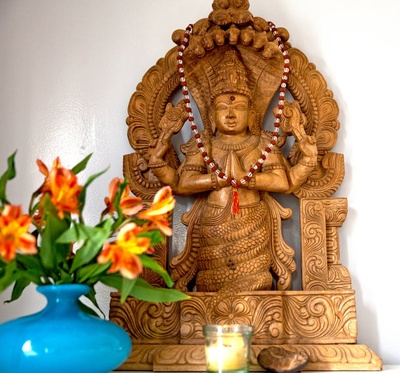 This tier includes all of the offerings of Tier 1 & 2  as well as access to Chinnamasta's Teaching Library.
Included in this library is more than 50 hours of recorded teachings including:

Chinnamasta's teachings on Patanjali's Yoga Sutras  and a full course on the Foundation of Ayurveda and the Wisdom of Yoga including a comprehensive slideshow.
Mukunda Stiles' Tantra Yoga Secrets including Lessons 1-6
A 5 day teaching on the Yoga Vasistha 

20 % discount on private sessions
About
Thank you for visiting this page and your interest in being a part of Chinnamasta's Sangha!
Chinnamasta: "My vision for Patreon, since I started in May 2019, was to offer a platform where we could stay connected on a regular basis, inspired, share stories and lift each other up. I long to offer teachings and experience to support you in your daily life, to help you develop a way of living on and off the mat that flows with ease and simplicity, that is meaningful and supports you in doing great things.The purpose of this Patreon Global Satsang is to encourage you to sit close, ask questions, and to offer you continued tools of learning on your personal yogic path."
Here you can join to have access to:
Monthly live Satsangs with various topics from the trilogy of Yoga, Ayurveda and Tantra, monthly new seasonal Ayurvedic recipes, Chant Sheets and a platform open for the community to ask questions related to the Trilogy of Yoga, Ayurveda and Tantra (Welcome to the Community - Tier 1)
Chinnamasta's Chant Recordings Library and Practice Recordings for your daily practice including Yoga Nidra, Pranayama and guided Meditations (Practices for Daily Living - Tier 2)
Extensive Teachings Library (Diving Deep - Tier 3) including 20 hours of Vasishta Yoga Wisdom & Meditation, 20 hours of Ayurveda Foundations merged with Yoga Wisdom, 15 hours of Patanjali Yoga Sutras, 20 hours of Tantra Yoga Secrets lessons from the TYS book by Mukunda Stiles. You receive 20% discount on private sessions. And monthly there is a new video posted of 30-60 minutes of a full sequence sadhana, with options to adapt to your body and circumstances
The library is regularly updated and new items are added on to keep you inspired on your life journey and polish your personal Sadhana/practice.
By becoming a patron, you'll instantly unlock access to 96 exclusive posts
By becoming a patron, you'll instantly unlock access to 96 exclusive posts
Recent posts by Chinnamasta Stiles