Chloé Trevor
is creating The Chloé Trevor Music Academy
Select a membership level
Exclusive Access!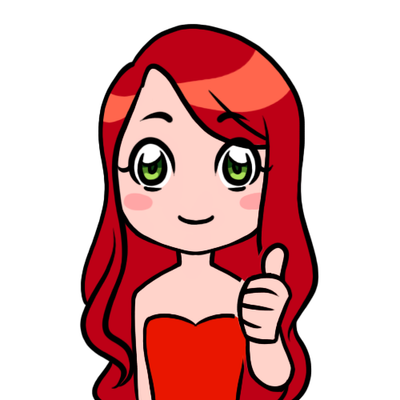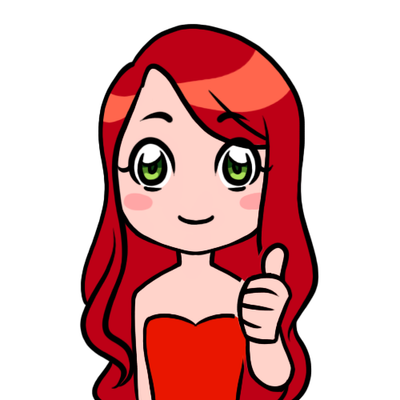 Hey! Thank you for joining my Patreon family and helping to make my vision a reality! At this level you get a FREE mp3 download of "Meditation from Thaïs" from my latest album "Immortal"! You will also have exclusive access to my Patreon Feed which will include behind the scenes footage, Patreon-only blog entries, and polls. You will automatically be connected with other fans on the community page where you can share fan art and leave questions for me that will be given priority for future Q&A videos. AND! You will get an exclusive Patron-only discount code for my merch store! AND!! Your name will be added to the list of donors to my music camp in future programs and on the camp's website!
Free mp3 download of "Meditation from Thaïs"
Exclusive access to Patreon Feed
Access to Patreon Community to connect with me and other Patrons
Discount code for merchandise
Name inclusion on camp's list of donors
Sticker Time!
Get a LIMITED EDITION Chloé's Birthday Sticker in addition to the Chloé Patron Sticker now through the end of 2017!
Your support is going to help me reach my goals even sooner! At this level you will get an exclusive Chloé sticker - available only for my Patrons! Plus access to my Patreon-only feed and a discount code for my merch store.
•Exclusive Chloé Sticker mailed to your front door
•All previous rewards
Additional Merch!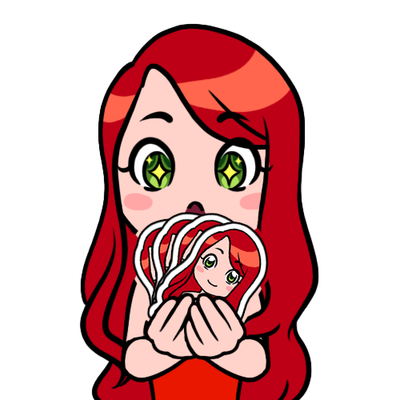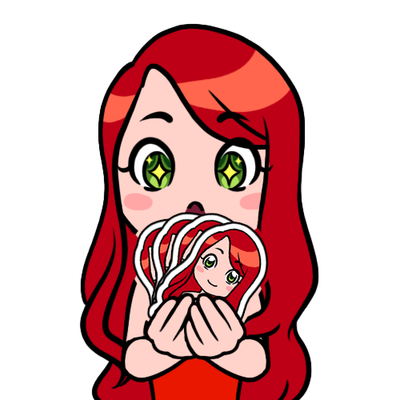 I'm so honored that you are sponsoring me! At this level you will receive all of the above, PLUS additional Patron-exclusive merchandise as released (new stickers, pins, magnets, lanyards and more approximately once per year for current Patrons)! You will also have access to my Patron-only livestreams where you can ask me all of your music and Chloé-related questions!
Additional Patron exclusive merchandise mailed to your front door
Access to Patron-only livestreams
All previous rewards
About Chloé Trevor
www.chloetrevormusicacademy.org
Hi, I'm Chloé! I'm a concert violinist, touring the world with big dreams! I've always had big dreams - when I was 10 my dream was to buy a Stradavarius violin. Ha -  kids and their big ideas! These days my dreams are just as big... but instead of the Strad, I want to give back to the vibrant musical communities that have encouraged me to get to where I am today. 
My musical journey has been full of exciting opportunities, but none of them have come without a price. I've had countless setbacks and disappointments but no one seemed to want to talk to me about the difficult parts of being a classical musician. I think this is exactly why so many talented and incredible students give up on their journeys -
they don't know that setbacks are normal, inevitable, and necessary
! Along my own path I found that I had a passion for teaching - not just violin technique, but also what it means to be a musician
and
how to make the most of your unique talents and gifts regardless of the hurdles you come across
.
Instagram has become a remarkable tool that I have used to teach and mentor young musicians; but I want to take things to
a new level, 
which is why I'm launching this Patreon campaign (but don't worry, my usual content will always be
FREE
!)  What do I mean by new level? The single most influential experience in my career was the music camp that I attended from the age of 9 until 18. The friends I made, the concerts I attended, the teachers I worked with, and the performance opportunities I was given made me the musician that I am today. At this camp I worked with my late teacher and mentor, Arkady Fomin, where I witnessed his insatiable passion for giving everything of himself to his students. He truly inspired and changed the lives of so many young musicians, and I would love nothing more than to follow in his footsteps.
My biggest dream has been to start a music camp of my own for talented, young instrumentalists who are passionate about making the world a better place. Actually... maybe this is bigger than the Strad...
I realize that I have to start this now. I have over 150,000 followers across all social media platforms who have helped to spread my message of positivity and hope, so I know that the support is here. Starting my own music camp will be a difficult process but I know that I will be successful with your help! In this campaign I have included my other musical goals that are similar in educational nature but are slightly easier to reach.
I will develop three new Chloé Initiatives:
Release a brand new album that will be publicly available for one dollar
Free concerts and masterclasses at schools around the USA
Create artistically produced classical music videos that will inspire today's youth
The point of this campaign is that I want to give back to
you
. For years I have been providing video and audio content to my fans for free and I promise
IT WILL
STAY FREE
. But now I want to do even more. 
What does this mean for you? You now have the opportunity to join my mission and play a personal part in making my biggest dreams a reality! I am not asking for your help to pay my living expenses as I already support myself through my career as a touring concert artist. But like any mission that aims to change people's lives, this project is much bigger than I am and for it to truly be successful I need the support of a broader community -
and that includes you!
Your pledge of
ANY
amount is going to
help aspiring young musicians who will go on to change the world!
So Patreon is about you -
the Patrons
. You are the reason I have been successful thus far, and are the reason this camp will be put in motion so I want to give you all of the credit you deserve! On the right hand side of this page you will find the Reward Tiers. I have put careful thought and consideration into how I can best show my Patrons that their pledge means the world to me and that they are the reason I am able to help change people's lives. If you choose to support me and my projects, simply select one of the monthly pledge amounts (or enter your own pledge amount after selecting a Tier), enter your payment information (all pledges are deducted the first of each month), and enjoy the awesome rewards!
You will also be immediately added to the community of my current Patrons where you can ask questions, discuss musical topics, post fan art, or whatever else you choose!

Now, I know that a very large percentage of my fanbase is under the age of 18, and I am telling you - do not, I repeat,
do NOT
take your parents credit card without their permission! :P If you are wondering what part you can play in supporting me, the answer is to keep doing what you already have been doing so fabulously! Keep watching and sharing my Instagram and YouTube videos with your friends and family, and keep spreading the message of positivity and kindness so that the next generation of students your age will benefit from a better world.
Thank you for reading this far, it means a lot that my thoughts and ideas are reaching more and more people every day. I love all of you, and whether you choose to pledge $1, $10, or $100 here is a
giant hug from me to you!

If you'd like to find out more about me please click here
www.chloetrevor.com
or here
www.instagram.com/chloetrevor_violin
.
-Chloé
P.S. Aren't the icons in the Reward Tier
awesome??
They were made by my incredibly talented brother,
Ryuu
- you can check out his own Patreon page here!
www.patreon.com/ryuudaiga/posts
FAQ
"What exactly do you need money for?"
Great question! The money I raise is going towards my Chloé Initiatives (see above). These are regular expenses incurred for the content I produce year round:
Violin repairs and maintenance
Dresses/costumes/outfits
Car/plane travel
Car rental
Lodging
Recording engineer
Sound engineer
Professional photographer
Programs/flyers for recitals
CD manufacturing
T-Shirt manufacturing
Graphic designer
Director of photography
Hall rentals
Piano movers
Piano tuners
Filming and editing equipment
...and more...
"What are you going to do with the money that's pledged before you reach your $10,000/month goal?"
I am going to start immediately on the first three Chloé Initiatives. The fourth initiative is my music camp for talented, young instrumentalists who wish to make classical music relevant in a better world, and all of the money not used for the first three initiatives will be saved for this project.
"What if I want to donate a different amount than the tiers listed?"
That's more than okay! When you click "Become a Patron" or any of the tier levels, you will be taken to a page where you are given the option to enter any pledge amount you choose!
"Is PayPal accepted as a form of payment?"
Yes!
"Why have you chosen Per Month instead of Per Thing?"
The types of content I create are varied, and are not released on any sort of regular schedule. It seemed simplest to choose Per Month, since I know I will always upload new Instagram Posts and YouTube Videos each month, and then in certain months I may release a new album, music video, teach a masterclass, or put on a recital in addition to those posts and videos.
"I want to donate but I don't really need any of the rewards - just happy to support."
Wow, thank you so much! When you click "Become a Patron" you will be taken to a page where you can select "No reward, I just want to support Chloé Trevor" and then you will have the option to enter the monthly pledge amount of your choosing. Easy peasy!
$130.96 of $750
per month
I'm so excited for this first goal! I want everyone to be able to have access to my music so when I reach my $750 monthly goal, I will record a new complete album that will be released for $1 digital download!! Just ONE DOLLAR!! But even better? Patrons will get it for FREE!! Let's do this!
1 of 5
By becoming a patron, you'll instantly unlock access to 8 exclusive posts
By becoming a patron, you'll instantly unlock access to 8 exclusive posts
Recent posts by Chloé Trevor
How it works
Get started in 2 minutes