Chlorine King
is creating Swimming Pool Help & Business Coaching
Select a membership level
Duck Support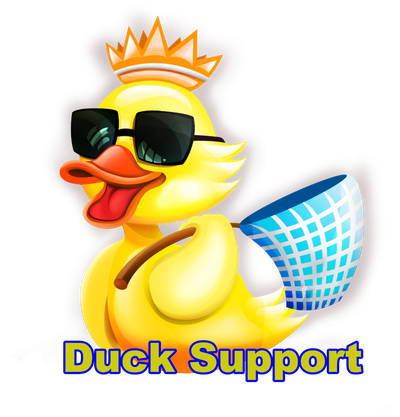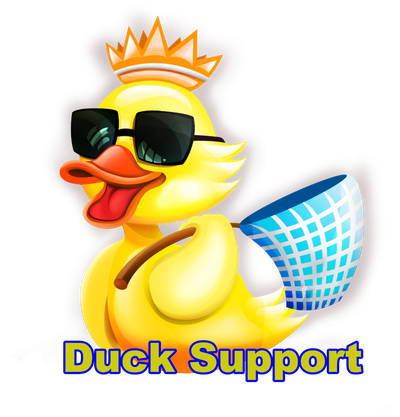 Thank you for supporting what I do. As a thank you I will send you a virtual hug, or a high five and add you to my "Patreon Member Only" group on my pool forum! You can write this expense off as a donation.
The Hatchling
Limited (41 remaining)
This tier will grant access to my private GroupMe chat along with answering any email questions you have within 24 hours. You will also receive the awesome benefits below!  
- 10% off Routely service software
- 10% off general liability with SPPA
- Daily email support
- Private GroupMe chat
Momma Duck
Limited (14 remaining)
This tier gives you everything in "The Hatchling" along with the addition of texting for help you may need either at home or out in the field. You'll also receive these awesome benefits. 
- 15% off the ProTuff pool pole
- 10% Citrus Bookkeeping
- 5% off your CPO course
- Unlimited texting between 11-3 EST Monday-Friday
About Chlorine King
YOU HAVE COME TO THE RIGHT PLACE if you want quality business coaching and networking with quality affiliates that will get you started off on the right foot!
I am a pool professional with several years of in-field experience in both service and repairs. I service a very large route, manage several employees and see strong and consistent growth each year. I can share my tips for growth with you!
Here is my education background that is tailored to help you! 
Double majored in:
- Business Management
- Business Marketing
Also minored in:
- Economics
Here are some accomplishments I've achieved while in the pool industry.
- Rated a Top 50 Pool Service Company in the U.S.A by PSN

- Named Young Professional of the year by APSP

- Columnist for Aqua Magazine

- State Licensed Pool Contractor here in the great state of Florida

- Successfully coached 7 thriving companies all over the nation

- Helped countless homeowners over the phone and FaceTime

- Growing YouTube Channel and Podcast show
My group has
one goal
in mind... to make your business flourish in every way. The unique thing about becoming a patron here is you'll have all the tools needed to start your business, or improve the current workings of your business. With all different kinds of avenues to learn and be a better you, all it takes from you is the decision to become a patron of Chlorine King.
My Patreon also
welcomes homeowners who want to manage their own pool.
 Don't get "Pool Stored" as my friend Robert from Clean Pool & Spa says. Have a professional in your pocket at all times, that will give you the right solutions so you save time AND money! 
Here are some of the perks you'll receive by becoming a patron of mine (please read the specific tiers for details). This perks easily offset the cost of becoming a patron, and you'll be a much better prepared pool business or DIY homeowner!  
15% off the ProTuff Pool Products "Ultimate Series" pool pole.
Check out my review on this pole. Very solid, heavy duty parts, and lifetime warranty! I use this pole daily and it's a great tool to my cleaning business. Only get the best! 
10% off your general liability insurance with SPPA.
They have phenomenal coverage plans at a great price and specialize in insurance for pool pros. They also answer the phone by your first name. I did a podcast with Danielle (check it out) and they are always willing to educate you! 
10% off the RipTide SL Vacuum System.
Get the best pool vacuum system and support in the market. This is a must have if you are a pool service company. I know Matt and Dave personally and they are phenomenal people. They are people I want to be backing my money maker of a vacuum system. Their customer service is some of the best I've seen in any industry! 
10% off your monthly subscription to Routely Pool Service Software.
This software fully encompasses every facet of pool and repair service. It also is an invoicing software. This is the complete package. I've known the creator, Nilson, for a few years now and he's always innovating and creating ways to make the business better. 
10% off your monthly accounting service with Citrus Bookkeeping.
They are my personal bookkeepers and do a phenomenal job and at a very affordable price. Don't let you books get out of control! Start off on the right foot! They also are accountants so you can get help on both sides of the books. 
5% off your classes/books for contractor school with The Exam Pros.
If you want to become a pool contractor, this is where it all begins. We can help you get on the path to repair and renovation freedom. Rob personally helped me acquire my contractors license and has allowed me to do so much more in the pool business! Earn more money today!  
5% off your CPO & CPI certification course with Rudy Stankowitz of Aquatic Training Facility and Consultants.
 The Certified Pool Operator certification is one of the most important certifications you can have as a pool business owner. He was my personal CPO instructor when I first started in the business, and I preach a lot of the things I learned specifically in his class. He's engaging and uses demonstrations that will stick with you! The Certified Pool Inspector (CPI) discount is only applicable if bundled with the CPO course. 
FREE Natural Chemistry Phosphate Test Kits
when used with Natural Chemistry or Sea Klear phosphate removers. 
That's just the beginning, you'll also receive:
Be added to my private groupme chat
, regardless of the tier you choose. Get the help you need at any time! 
Be added to to my private Patreon member only group
on my pool forum. 
Be listed on my website under "Friends of the King."
My website will help your website rank higher. Be more visible in your area. This will equal more business for you! 
I look forward to helping you! See you soon! 
-Chlorine King
When we reach 10 patrons I will do a swag giveaway! 
1 of 1
By becoming a patron, you'll instantly unlock access to 6 exclusive posts
By becoming a patron, you'll instantly unlock access to 6 exclusive posts
Recent posts by Chlorine King
How it works
Get started in 2 minutes