Chris Brooks Guitarist
is creating Exclusive Guitar Lesson Content to Make You Better!
Select a membership level
The Burn Zone
Build your chops and knowledge, from the perfect pick stroke to advanced technique.
10-minute workouts
Scales/modes
Licks and sequences and more
40 to 60 minutes of exclusive lesson video content
Advice on how to practice
Exclusive monthly Q&A
* ʸᵒᵘʳ ᶠᶦʳˢᵗ ᵖˡᵉᵈᵍᵉ ᶦˢ ᶜʰᵃʳᵍᵉᵈ ʷʰᵉⁿ ʸᵒᵘ ʲᵒᶦⁿ, ᵃⁿᵈ ᵃᵍᵃᶦⁿ ᵒⁿ ᵗʰᵉ ¹ˢᵗ ᶜᵃˡᵉⁿᵈᵃʳ ᵈᵃʸ ᵒᶠ ᵉᵃᶜʰ ᵐᵒⁿᵗʰ ᵃᶠᵗᵉʳ ᵗʰᵃᵗ ᵘⁿᵗᶦˡ ʸᵒᵘ ᶜᵃⁿᶜᵉˡ.
Solo Spot
As well as the material in the previous tier, I'll lay down an original solo each month over a backing track, then give you the tabs, backing track and a
how-to
 video guide.
Solo / study etude
Backing Track
PDF & Guitar Pro
Breakdown video
* ʸᵒᵘʳ ᶠᶦʳˢᵗ ᵖˡᵉᵈᵍᵉ ᶦˢ ᶜʰᵃʳᵍᵉᵈ ʷʰᵉⁿ ʸᵒᵘ ʲᵒᶦⁿ, ᵃⁿᵈ ᵃᵍᵃᶦⁿ ᵒⁿ ᵗʰᵉ ¹ˢᵗ ᶜᵃˡᵉⁿᵈᵃʳ ᵈᵃʸ ᵒᶠ ᵉᵃᶜʰ ᵐᵒⁿᵗʰ ᵃᶠᵗᵉʳ ᵗʰᵃᵗ ᵘⁿᵗᶦˡ ʸᵒᵘ ᶜᵃⁿᶜᵉˡ.
Feedback Five
Limited (7 remaining)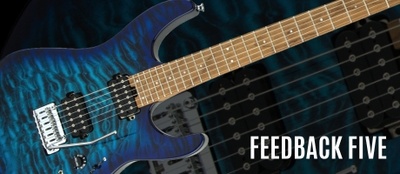 All of the other lessons and monthly solo plus you get a 5+5 review. You send me a five-minute video and get a five-minute response from Chris. Ideal for those who want quick feedback on their take of the monthly solos or The Burn Zone lesson material.

You get one review per month which must be submitted by the 20th. You can't roll-over, rain-check or seek refunds for unused review slots.

* ʸᵒᵘʳ ᶠᶦʳˢᵗ ᵖˡᵉᵈᵍᵉ ᶦˢ ᶜʰᵃʳᵍᵉᵈ ʷʰᵉⁿ ʸᵒᵘ ʲᵒᶦⁿ, ᵃⁿᵈ ᵃᵍᵃᶦⁿ ᵒⁿ ᵗʰᵉ ¹ˢᵗ ᶜᵃˡᵉⁿᵈᵃʳ ᵈᵃʸ ᵒᶠ ᵉᵃᶜʰ ᵐᵒⁿᵗʰ ᵃᶠᵗᵉʳ ᵗʰᵃᵗ ᵘⁿᵗᶦˡ ʸᵒᵘ ᶜᵃⁿᶜᵉˡ.
About
As a guitarist, published writer, social media personality and guitar technique solutions seeker, I aim to provide you with the kind of all-round value I wish I'd had access to when traveling along my guitar journey. This is where you'll find not only lesson content, but motivation, solutions, discussion and entertainment as it pertains to the advancing guitarist.
Reaching this goal will allow me to outsource even more work like editing. With the extra time, I can provide more content and even some exclusive regular live streams.
3 of 3
By becoming a patron, you'll instantly unlock access to 123 exclusive posts
By becoming a patron, you'll instantly unlock access to 123 exclusive posts
Recent posts by Chris Brooks Guitarist
How it works
Get started in 2 minutes