Chris Cade
is creating Inspirational Writing And Uplifting Videos
Select a membership level
Gratitude Tithe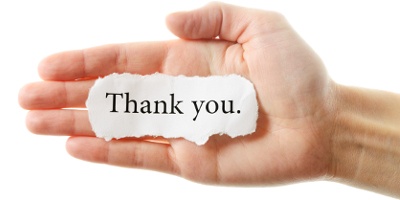 You're amazing and thank you for supporting inspiration, positivity, kindness, and hope! You are the reason why I do what I do. :)
Insider Access
You get access to exclusive supporter-only posts, videos, and more. You'll also get free first-access privileges to digital versions of all books I write before they are published for sale.

Calling All "Co-Creators"
All of the above, plus...


Whether you have a burning question or an inspired idea... 


I'll make videos, write blog posts, and even create entire eBooks based on the ideas & questions that YOU share with me!


This is the true example of Jerry Maguire's "Help Me... Help You." Together, we are co-creating our world. 


Thank you for Being the change. :)

About
It has been a very risky choice to give away all of my online programs. However, my heart feels it's the right one. Too many people charge hundreds or even thousands of dollars for their courses. I became tired of the "spirituality is only for the rich" mentality. I wanted to do something about it. I wanted to BE the change.
Working for you
was my full-time job for nearly a decade, however during recent times my work is no longer sustainable and our community needs your support to continue.
In that spirit, please know that all pledges and support directly support the creation of
life-changing courses
(all free!), producing & sharing
inspirational videos like this
, and writing thought-provoking emails that help you improve your life!
Vicki Robin says that
how we spend our money is how we vote for what exists in the world
.
My heart's wish is that you and the rest of our community will
help make my work sustainable again
, so that I can keep creating the kinds of resources that you want and that make your life better.
In fact, everybody at the $10 "
Co-Creator
" tier gets to directly ask me questions, and I promise to create resources (videos, eBooks, courses, emails, etc) specifically as an answer to their questions.
Click here to help my work continue to be possible.

Now an odd question... Who Are You?
Because you're reading this, then you are most likely one of the positive-minded people in our community who have loved and benefited from my personal growth courses, life-changing writing, websites,
inspirational videos
, multiple Facebook pages, and
morning walk videos
for months, years, or even over the decade since I began.
If that's true, then you're also among the people who write me daily with thank you messages, who generously
support my work through gratitude tithes
, and who write comments about how I've changed their lives for the better.
You are one of the people who make our community strong. You're among our community of miracle-making world changers who share my creations with the world so that more and more people can be positively impacted. You're the kind of person who votes your conscience.
THANK YOU for helping make our world a better place!
My Journey Has Not Been Easy...
In 2009 I made the gut-wrenching decision to leave a comfortable Silicon Valley six-figure corporate job for the unpredictable path of entrepreneurship and service to you. For nearly a decade it's been up and down as I've tried many different ways to create a sustainable income that would
allow me to serve you each and every day
.
All of those ups and downs have led me to this website, Patreon, and creating new ways for us to connect and support each other.
I'm here to serve you.
And together, I believe, we can make the world a better place.
Here's What You Can Do Next...
If you believe that our world needs more inspiration, positivity, and kindness...
If you believe that the small things in life can make a big difference...
And if you believe that together we can make our world a better place...
Then click here and become a supporter.
You can actually pledge as little as a buck. That may not sound like much; however, if enough people pledge just the tiniest amount of support each, that adds up and helps me make a bigger difference in the world.
Also, when you become a supporter we can connect more easily together. That way you can share your feedback and questions with me, and I can give you more personalized attention than is normally possible with how busy I am.
In other words,
you get a voice in what kinds of resources I create
-- specifically to help you out in your life. :)
10% Helps Women & Children RISE UP From Domestic Violence

The "Miracles Now Foundation" is a newly forming non-profit organization whose mission is to share messages of positivity, inspiration, and hope with women children who are rising up from domestic violence.
It will bring them life-changing personal growth workshops combined with generous donations of apparel & coffee cups that have inspirational messages -- so that those women and children can be supported in mind, body, spirit, and environment.
The formation of this non-profit has been one of my biggest heart's wishes. It's something I've kept quiet for years, and now I'm ready to both announce it to the world, and with your generous support, also make it become a reality.
In fact, as soon as we reach 500 community supporters, I will officially incorporate it and establish the first board of directors! We're already 20% of the way there. Until this non-profit is formally approved, 10% of all profits I earn are already going directly to help women & children rise up from domestic violence.
Click here to become a supporter and help make "The Miracles Now Foundation" become a reality!

Together, we make a difference. Together, we are the change.
When we reach 500 patrons, "The Miracles Now Foundation" 501c3 non-profit will be formally incorporated and establish its first board of directors!

1 of 2
Recent posts by Chris Cade
By becoming a patron, you'll instantly unlock access to 21 exclusive posts
By becoming a patron, you'll instantly unlock access to 21 exclusive posts