Chris Hong
is creating Art and Youtube videos!
Select a membership level
Official Gnomie!
Welcome to the club! You're an official Gnomie! :D
You now get
:
Early Preview! of my YouTube videos before anyone else gets to watch 📺
Patreon-exclusive Posts! where I share all kinds of random but fun things including bits of my life I don't share anywhere else📝
Polls! where you can help me pick things!📮
Plus my gratitude forever and ever! :)
Gnome Hat!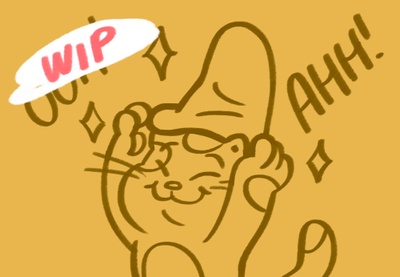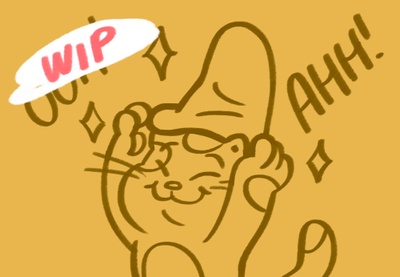 Congrats, wearing this hat gives you some pretty cool special powers! :D
You now get
:
Sketchbook Snippets! the good, bad and even ugly sketches, only on Patreon or before I share it anywhere else 👀
Detailed Art Posts! random art tips, WIP photos I don't share on IG, or talking more in-depth about my more complex pieces, just general nerdy art stuff! 🎨
all previous perks!
Thank you so much, hats off to you! :)
Mushroom Milk!
This special mushroom milk makes everything a lot more FUN! 🍄 (and personal, if you'd like that) 👀
You now get
:
Name in Youtube Credits! at the end of my videos 🎬
all previous perks!
Look cute with this delicious gnome-accessory and enjoy all of the fun
side-effects
that come with it!😋
About Chris Hong
🍄 A little bit about me! 🍄
Hello there! Welcome to my Patreon page!
My name is Chris Hong and I'm an independent artist, running 
my online shop
where I make most of my income, while juggling a growing 
Youtube channel
where I like to connect with my audience through sharing my process, thoughts and experiences! I'm here on Patreon so that those who love my work and identify with my story can pledge their support and follow along my journey!
One of the biggest struggles I face as an independent artist is not being able to dedicate more time to creating. With your help through your generous pledge, my hope is that I will have more peace of mind financially to be able to dedicate more of my time and attention to making more art, which I can then share with you all!
And in the grand-scheme of things, my hope is that our community here will grow, that I will grow as an artist in achieving my vision, and that we'll tackle some cool projects together while having a ton of fun in the process! :)
🍄 How it works! 🍄
If you'd like to support me, please pick a tier along the right-hand side that works best for your needs! You can put in any amount you'd like, or pledge as little as $2 to get cool exclusive rewards, and you can edit or withdraw your pledge at any time!
Thank you SO MUCH for stopping by! Hope to see you on the other side! :)

🍄 Up-coming Patreon Posts!🍄
🔸
Blog post (haven't decided what topic yet..!)
🔸
Mermaid enamel pin sneak peek
🔸
Painting tip: One way I use colour-temperature ($7+)
🔸
MerMay piece idea sketches ($7+)
🔸
Figuring out Patreon Lens!
🍄 Possible goals for the next few months 🍄
🔸
New MerMay piece, no idea what I'll do yet!
🤔 (bayou-blues themed!)
🔸Daily (or almost daily lol) portrait challenge ➡️ possible zine??
🔸BIG oil painting piece I've been thinking about for MONTHS😩
🔸Mermaid enamel pin campaign during month of MerMay🧜 (not going to happen 😭😂)
* GRAPHICS still to come and small details subject to editing! :D *
🍄 Connect with me 🍄
Instagram
Youtube
Twitter
Facebook
$341.63 of $500
per month
Wow! $500 a month is a huge help for an independent artist, thank you so much to everyone for making this possible! I'm not sure how we'll commemorate this milestone just yet, but maybe it's something we can all vote on! :D
1 of 3
By becoming a patron, you'll instantly unlock access to 123 exclusive posts
By becoming a patron, you'll instantly unlock access to 123 exclusive posts
Recent posts by Chris Hong
How it works
Get started in 2 minutes