Chris S. Sims
is creating roleplaying game elements and advice.
Select a membership level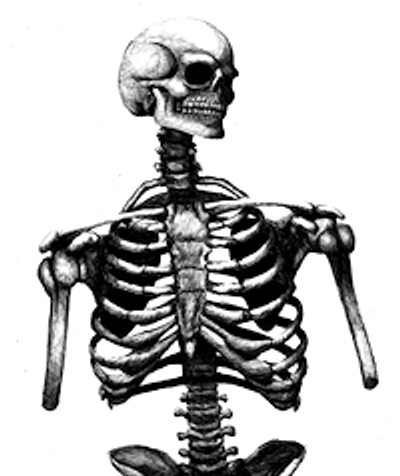 Framer
Access to my patron community here, including the following:
Original game material I post here
Sneak peaks of my work 
Previews of my blog posts
News, updates, and links to my free stuff
Your name on my website and in product credits as a patron
Connector
Receive all Framer rewards, along with the following:
Discounts on my game products
Access to play-test documents
A monthly "Ask Me Anything" hangout
Simulator
Grab all Framer and Connector rewards, along with the following:
Print-on-demand products at cost
Access to my original files*
Follow on Twitter
Retweets of your hacks of my stuff**
* Which you can use on your noncommercial hacks of my work.
** Provided you mention me, so I don't miss your tweet. I'll likely retweet other cool stuff you tweet, too. 
About Chris S. Sims
My name is Chris S. Sims.
I'm an award-winning game creator with almost two decades of experience working on games such as three editions of Dungeons & Dragons, Starfinder, Pathfinder, Magic: The Gathering, and more. You can see an
overview of my work
on my website, along with a detailed list of
my publications
. Connect with me on
Twitter
, too.
Support allows me to spend more time creating original work.
This Patreon is where I'll release little things alongside stuff I'm still developing for larger projects. You'll have access to the results, including but not limited to the following:
Analysis and advice (see my blog)
Fiction with gaming hooks
Game designs
Maps and locations
Mechanical elements
Monsters and nonplayer characters
Short adventures
Treasure and cool gear
World settings
Much of what I create is usable in any game system.
I include specific mechanics for various systems, too. Sometimes, I tinker with new designs or try out experiments, and I'll share them. What I share here will be my original, unvarnished work, so it won't be edited or developed by others.
However, I'll regularly gather what I've created together into collections or create products that include my creations. Those items will be refined by others. Supporting me at higher tiers allows you to grab discounts on those publications.
Thanks for reading this far and considering supporting me!
When I reach  $550 per month, my Patreon becomes a real side job. I'll commit to more releases, along with more art to support what I create. Some art will be by me, and I'll hire other artists to spruce up the place.

1 of 1