Christmas Organizing with Krisann
Christmas Organizing with Krisann
helping you plan for Christmas all-year
Christmas Organizing with Krisann
Select a membership level
Hot Chocolate Fund
Hey Christmas Crew! You've probably heard of supporting someone's business by buying them a cup of coffee. I don't drink coffee, but I love hot chocolate!
If you want to help support Christmas Organizing, you can donate to our hot chocolate fund.
Whenever I'm writing, whether it's Christmas time or not, a delicious cup of hot chocolate always gets me in the holiday spirit. And the more hot chocolate I have, the more writing I can do for you and the rest of the Christmas Crew out there!
As a thank you for your support, we'll list you as a supporter on the Christmas Organizing website (christmasorganizing.com). And if you're an active supporter in December, you'll even get a special gift delivered straight to your email!
Candy Cane Club 2023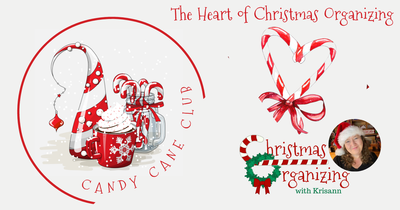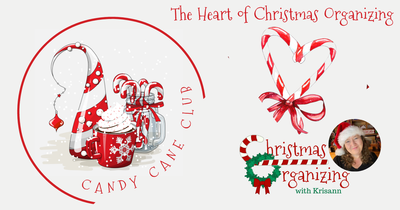 Welcome to the Candy Cane Club! I'm Krisann Blair, the founder of Christmas Organizing, and I'm here to help you have a less stressful Christmas season by working on your holiday plans all year long.
Now, we all know that Christmas means something different to each of us. So, close your eyes and imagine your dream Christmas. Does it match up with your real-life experience, or do you often end up feeling disappointed, stressed out, or drowning in debt after the holiday season?
But hey, don't fret! That's where the Candy Cane Club swoops in to save the day!
Back in 1998, just a few days after Christmas, I had an idea. I wanted to create an online community where we could all support and help each other stay organized and plan ahead for the holidays. And that's how Christmas Organizing was born. I started sharing tips and challenges every single day to keep us all on track.
Fast forward to today, and I'm still as passionate as ever about helping people have the Christmas season they truly desire. That's why I'm bringing back the essence of Christmas Organizing with the Candy Cane Club for 2023!
So, what's the deal with the Candy Cane Club, you ask? Well, it's like a Christmas club on steroids! As a member, you'll receive a special email/post on the 12th and 25th of each month, reminding you to work on your Christmas plans throughout the year. Expect action lists, reminders, links to awesome videos, Q&A sessions, and a whole lot more!
But wait, there's more! You'll also get the weekly article from the Christmas Organizing Newsletter every Sunday, a day before it's sent out to the general public on Monday. And that's not all! You'll even receive a PDF workbook for the week's topic alongside the article to keep you on track with your holiday planning.
As a member, you'll score some fantastic benefits, including access to a private Facebook Group, a PDF chock-full of Christmas Organizing Planning Pages (we're talking over 150 pages here!), a shoutout on YouTube videos with your first name and last initial, and recognition on the official Christmas Organizing website (ChristmasOrganizing.com). Plus, you'll have the option to contact me directly via phone or email for any questions you may have.
So, are you ready to take your Christmas game to the next level? Join the Candy Cane Club, and let's make this year's holiday season a total blast. Welcome aboard, my friend!
About Christmas Organizing with Krisann
Become a patron to
Unlock 230 exclusive posts
Connect via private message
Recent posts by Christmas Organizing with Krisann