ChronoWolf
is creating modern epic orchestral music.
Select a membership level
Scout Ship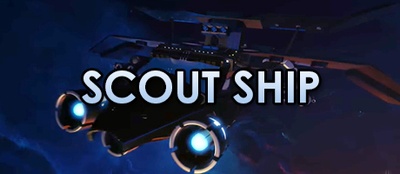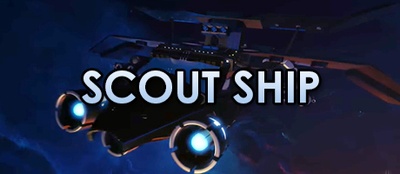 Keeping it simple, this tier is for those who wish to donate a modest amount as a means to simply show their support and say "Hello!". You will receive a special thanks from me, as well as a special thanks in the digital liner notes that accompany the album (on services which allow digital liner notes like Bandcamp). 
You will also be subscribed to regular "patron-only" updates and posts. 
Fighter Craft
Patrons of this tier will receive a digital download of the new album 'AЯORA' when it's released (in a full lossless 24-bit resolution format). Please note that you must be a subscriber to this tier at the time of release (estimated: April/May 2020), but your ongoing contributions in the lead up to the release are greatly appreciated! 
Transport Ship
You will not only receive a digital copy of the upcoming AЯORA album, but a free digital download of ALL my previous releases! Download codes to my earlier albums will be given to patrons of this tier immediately upon activation and processing of their first month's subscription.
About ChronoWolf
Thank you for checking out my Patreon page. By doing so, you're considering joining my exclusive community and assisting me with the upcoming release of my next album titled
'AЯORA'
.

About the album


AЯORA will be a
7 track album
featuring music within the "Epic Orchestral" or "Orchestral Hybrid" fusion genre.
It's a melding of operatic or orchestral thematic elements fused with modern instrumentation and influences. Imagine an epic film score mixed with modern rock!
The theme of the album is heavily SciFi based, with much of the music based around epic space-based journeys, battles, and adventures.
For a short preview of what this will all sound like, here's an excerpt from one of the completed tracks that will feature on the album:
A Patreon for a one-time project?


Most of the time when you think "Pateron" you think "ongoing content". After all, you're supporting the artist first and foremost for ongoing content. This Pateron campaign is no different. I have just chosen to focus this campaign, and its incentives, on my current album. When this album is complete, I will update the information to feature content and incentives related to my next album. I have many albums in the pipeline, and plan to move right onto the next when this one is released!
The reason I have chosen this route is: when it comes to making something like an Album, it involves
many
disciplines and a lot of work. So a single album has enough ongoing components to sustain many facets of your typical Patreon campaign.

Release date
I estimate the album's release date to be
April/May 2020
. Throughout the production process, I will be keeping both patrons and the public updated with the album's progress. See the reward tiers for additional information and perks related to this.

What is the current state of the album?
Currently, I have written and completed 2 of the 7 tracks, with an additional 3 tracks in-progress. I have also completed the final album cover art (see above).
At the time of launching this Patreon campaign, I am already well into the process and on-schedule to deliver as promised. Your support will help me push it over the line!
Can you deliver on time?
I take my obligations (especially when it comes to my passion and my music) very seriously. My track record also speaks for itself: I have released 4 full-length albums and a handful of singles within the past 3 years. Needless to say, I'm not only extremely excited about this album; I'm extremely committed to it!

Some of my past work
AЯORA will be my 5th album. So far I have released:
Genesis
(2016 - chiptune and orchestral fusion - 11 tracks)
Icarus - Original Soundtrack
(2016 - fully orchestrated soundtrack - 14 tracks)
Meet At the Gazebo
(2017 - chiptune and modern EDM fusion - 7 tracks)
A Matter of Time
(2018 - orchestral and modern EDM fusion - 11 tracks)
All of which have been released to positive reviews and feedback. I have a well-established pedigree in music and composition, borrowing on my training and theoretical knowledge when it comes to writing and instrumentation.
This new album is a small departure from some of my previous work (style wise), but a homecoming to the genre that I feel most passionate about and have the most experience in. 
To see the full collection of my previous releases, visit: 
chronowolfmusic.com


Why am I on Patreon?
Releasing an album is a lot of work, but also a labor of love. I strongly believe in sharing what you're passionate about, and I would like my patrons to share in this journey with me. Your financial support will also go towards the production of this new album to help me ensure it is a success. Essentially, you are helping me push this project over the finish line, while at the same time supporting me, and getting access to some great incentives and loot!

How will the money be spent?

Purchasing equipment and maintaining existing equipment,
licensing and fees associated with software and tools needed to produce the album,
producing artwork and merchandise related to the albums' release, 
support me and the time investment required to write, record, produce and market the album, and
continue supporting the creative process when immediately launching into my next album.
I will recommence streaming my music creation process. Typically this would happen about once a month, and would involve composing a song live on-stream, often inspired by my viewers and their suggestions (like "add bagpipes!"). If I am unable to complete the song on stream, I will then finish it off and release it as a single for all to hear the finished product!
1 of 3
By becoming a patron, you'll instantly unlock access to 14 exclusive posts
By becoming a patron, you'll instantly unlock access to 14 exclusive posts
Recent posts by ChronoWolf
How it works
Get started in 2 minutes