Chrysanthemum Games
is creating interactive fiction and narrative games
Select a membership level
Seedling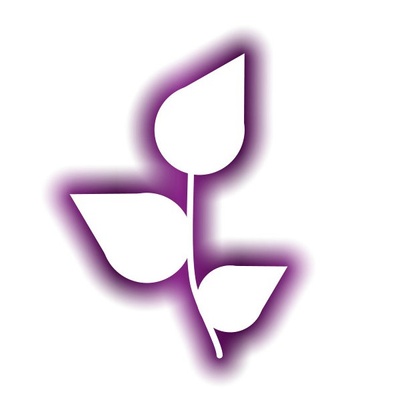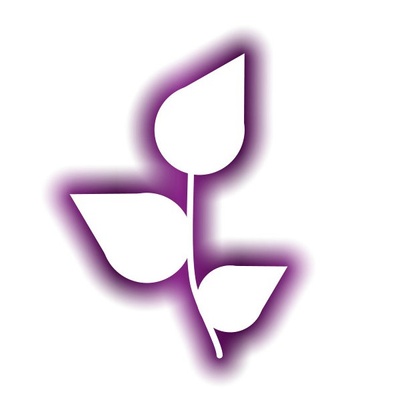 The Seedling Tier offers insider access to progress updates, and a monthly bonus content. 
The Weekly Update is exactly what it sounds like: a check-in where I let everyone know how things are going and what I'm working on. 
The monthly bonus content varies; usually it's something like a short story or a character sheet. In any case it's extra stuff that allows a glimpse into the heads of a character or two!
Includes Discord benefits
Sprout
The Sprout Tier offers Seedling benefits, plus extra bonus content, voting rights, and (eventually) art!
Access to all Seedling Tier benefits plus...
A second monthly bonus content, which like the first might contain questionnaires, stories, character sheets, and other miscellany.
Voting rights to polls about plot development and bonus content, whenever they come up.
[Coming Soon] A full-size portrait of your favorite FoA love interest!
Includes Discord benefits
2nd Monthly Bonus Content

Voting rights in development and BC polls
Bud
The Bud Tier includes all the benefits so far, plus access to the Build in Progress (BIP), more direct access to me, more art, and voting rights over the subjects of art commissions!
All the benefits of the Seedling and Sprout Tiers, plus...
The other five full-size RO Portraits [Coming Soon!]
Access to the Build-in-Progress (BIP) — a "secret" version of the alpha that updates at the end of every month with whatever new content there is, even if it's not a whole chapter
The Monthly Q&A; the content varies but it can be a character interview or questionnaire, or even questions for me, about the game, spoilers, or process.
Access to the exclusive Patron-only channel in the Discord server
Access to polls about future art commissions 
Access to some exclusive future art commissions, as well as early access to all publicly-posted art! 
Includes Discord benefits
2nd Monthly Bonus Content

Voting rights in development and BC polls

Access to the Build in Progress (BIP)

Access to the Monthly Q&A

Access to an Exclusive Discord Channel

Access to Some Future Art Commissions
About Chrysanthemum Games
My name is Jess Addison, and I'm the author of Fields of Asphodel and (one of two authors of) Diaspora, both interactive fiction games in progress, with the aim of being published under the Hosted Games label of Choice of Games, LLC. These stories both focus on giving the player control over the main character, enabling their choices to control the flow of the narrative and many of the events therein.

I got into IF a number of years ago through several CoG titles, and fell in love with the medium, with its potential for interesting, dynamic, and inclusive storytelling. I'd always loved writing (a long trail of half-novels, scripts, and short stories that will never see the light of day, as well as enough fanfiction to shake a stick at, will attest to the fact), but for a long time I didn't think it was a feasible career path. I don't have an MFA or even a degree in writing at all, and without much of a portfolio, I'm probably a poor bet for any more traditional venture in publishing!

But with the encouragement of some invaluable friends, I've taken the leap, and few places seem better to start than this. So I've put aside my philosophy PhD and a (long) shot at the traditional academic life to take up the mantle of working writer. It's... a lot, to be sure, but I'm convinced I have plenty of stories to tell. Thank you so very much for reading this far, and if you happen to find a reason to support me, I will be most grateful.
Fields of Asphodel is the name of the project that most likely brought you here. It's the story of the Greek deity of spring, and an arranged marriage with Hades, God of Death and the Underworld, but it's also more than that. The premise, based on the Hades and Persephone story, is but the springboard for a larger plot, involving many of the Chthonic (Underworld) deities and beings, relations with the mortal realm and Olympus, as well as the nature of life and death themselves, as concepts.

I expect the plot to be fairly heavy on the mythological references, intrigue, and character development, plus of course the bonds between those characters, whether they be romantic or platonic. I'll also be adding little dashes of some of my mainstays: action and adventure, and perhaps even a touch of some mystery. I'm really looking forward to the process.

As of now, the plan for the series is three games, tentatively titled Fields of Asphodel, Blood of the Living, and The End of Winter.

In FoA and beyond, you can play as male, female, nonbinary (including options for fluidity and pronoun changes as needed), gay, straight, bi, pan, ace, and/or aro. There are two options for polyamory, and a total of six potential love interests: two male, two female, and two nonbinary. All are available to PCs of any gender. The player chooses whether these characters will "approach first" in romance, as well—if toggled on, this option will allow the ROs to take an active role in initiation of the romance as befits their personalities. Toggled off, this represents a much more player-directed experience, where the player need not be worried about unwanted approaches.
PATREON FEATURES AND BENEFITS
The making of a game, let alone a series, is a huge undertaking. Generally, a single game in this format is at least half a million words, or at least any game that I'd be able to feel satisfied writing! I have to get all those words down myself, in addition to finding and paying for art commissions for necessary HG purposes, proofreading my own material, and managing the rest of life next to all of that. I don't say this to be a bother, just to point out that it's quite an undertaking!

Of course, I love the project, and I'd write it even if it was nothing more than a passion project squeezed into spare hours. I'd never hold it hostage or anything—but with enough support, I could live the absolute dream that is being able to work on FoA like it's my only job.

Naturally, things like Ko-fi and Patreon are pretty vital steps for this, and in exchange for this support, I'd love to provide my patrons with all kinds of goodies: side-stories, character sheets and studies, additional commissioned art, maybe even real merch someday! At the moment, this Patreon has a five-tier system, and everything but the art is up and running (and I promise, the art will appear just as soon as I can pay for it!) It means so much to me that anyone would want to support my writing dreams, and my little project, and it's my privilege and pleasure to give back a little when I can.

With your support, I can make quicker progress on the game, as well as providing a suite of additional content for those waiting times in between updates. I sincerely appreciate anyone and everyone who supports the game, and even if you're not in a position to become a patron, sharing and spreading the word, providing feedback, or anything of the kind is a huge help. You've all been really amazing to me already, and it means the world. Thank you.
$438.22 of $500
per month
If I reach this number, I'll be able to increase the art offerings!
2 of 3
Become a patron to
Unlock 145 exclusive posts
Connect via private message
Recent posts by Chrysanthemum Games
How it works
Get started in 2 minutes