CHUINNY
is creating monthly merch club - original enamel pin, sticker & stamps
Select a membership level
BIRB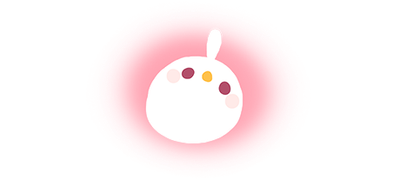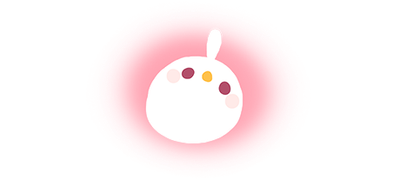 Thank you so much! Every little thing means something to me.

Every month, you will get:

Early access to new releases and artwork
STICKERS & PRINT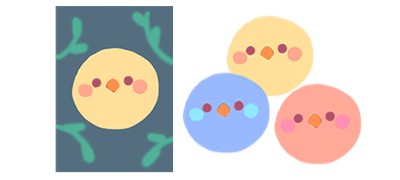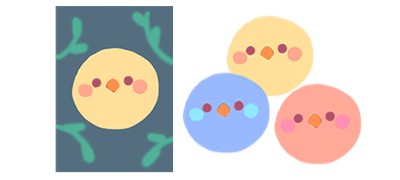 Ships WORLDWIDE 🌍
Shipping included. No tracking is provided for this tier to keep it affordable

Every month, you will get:
Everything from BIRB tier
STAMP ( SG / MY )
SINGAPORE 🇸🇬/ MALAYSIA 🇲🇾 ONLY
Shipping included. Bi-monthly pledged rewards will have tracking

Every month, you will get:
Everything from BIRB tier
About CHUINNY
Most of you may know me from my fanmerch, but I've always wanted to expand on my original ideas and merch lineup. I thought long and hard about what I wanted to offer, so I hope you find something you like. Enjoy your stay! 
♡

AUGUST 2021 REWARDS

Join by 31st July to receive August rewards!
✧ Whale Galaxy ✧
If you are new, you will be charged on the day you become a patron and receive next month's rewards. After which, you will then be charged on the 1st of every month.
Physical rewards will be sent approx 25~30th of the month. For example, if you pledge on Aug 15th, you will be getting September rewards sent on Sept 25th. If you stay, you will be charged on Sept 1st, and receive October's rewards sent on Oct 25th.
[ MAY2021 UPDATE: I may have to shift rewards mail date from (end of month) to (end of month~early next month) eg pledges in May for June rewards for example, will be sent out sometime around late June to early July. In any case when rewards happen to arrive earlier than expected, I will send them earlier, or have them possibly combined and mailed together. New estimated shipping date will be approx 25th of the month ~ 5th of next month ]
[ AUG2021 UPDATE: As of August 2021, rewards will be shipped out bi-monthly. Mailing months are now: February, April, June, August, October, and December. Sept & Oct rewards (pledged in August & September) will be sent in October. Nov & Dec rewards (pledged in October, Nov) will be sent in December, etc. All bimonthly rewards will be sent with tracking and insurance as usual. If you pledge for one month's rewards, it will still follow the bimonthly shipping calendar, but your mail will be sent via normal mail (without tracking/ insurance), so please take note! ]
Digital rewards will be posted on the 3rd~5th of the month, and will then be restricted for viewing the following month. For example, October's wallpaper will be posted on 5th September, and will be restricted for viewing on 1st October. Please contact me if you did not manage to save it in time.


If you switch tiers to another tier of the same pricing within the same month, there is no guarantee that you will receive rewards of the latter tier that you've switched to. There is a chance of getting either, so please drop me a message to be sure I haven't already placed an order for it.

[ Currently on hold ] T-shirt image print will be approx 20cm in size. On your first pledge for T-shirt tiers, I will reach out to you to ask for your shirt sizing. After which, all following months will follow the size given. If there are any changes, please let me know.

For patrons, I will announce prior to release what the next theme will be, and may hold polls for the theme of the month. I will also hold a monthly art request based on popular vote.

Everything will be sent from Singapore, where I am currently located at, so it will take a while to reach international patrons.

I am unable to offer refunds or cancellations. If you wish to upgrade your pledge, you will be charged accordingly. However, if you downgrade your pledge, no refunds will be given. 
Please take note that Patreon follows the Pacific time zone. Payment will take 2~4 days to process.
Here's how the T-shirt printing and sizing would look like:

Give 1-3cm error room for T-shirt measurements
✧ Please also note that colors for merch may vary ✧

FUTURE UPDATES MAY INCLUDE
❖
commissions 
❖
custom stamps 
❖
new merch lineup 
❖
discount code for store
❖
secret shop for early access 
❖
access to full catalogue including older merch that were retired
I'm still new to this, so there may be some hiccups along the journey, but if there are any questions, feel free to ask and I'll do my best to help you out. Thank you so much! :)
____________________________________________


Postal dispatch delay is expected due to limitation in flight availability. Due to the pandemic, postal services are starting to be disrupted. It may take anywhere from 1~3 months or more for rewards to reach international patrons. Please check here for updates to see if your country is affected before placing an order: http://tiny.cc/gbn1lz. If you still place an order or your country gets affected midway, I will drop you an e-mail to notify you of the situation, and hold your parcel till it's clear to be sent off.
Wowe 50 supporters..?! I will start looking into setting up a Secret Store offering Past Rewards and Patreon Exclusives! |∀ ・)ジ✧ www.chuinny.com

[ July 2021: Goal edited after updating Patrons ]
2 of 2
By becoming a patron, you'll instantly unlock access to 73 exclusive posts
By becoming a patron, you'll instantly unlock access to 73 exclusive posts
How it works
Get started in 2 minutes