CHUO 89.1 FM - Radio indépendante 📻 🎤 Independent radio
CHUO 89.1 FM - Radio indépendante 📻 🎤 Independent radio
Select a membership level
Celebrating Joni Via the New Studio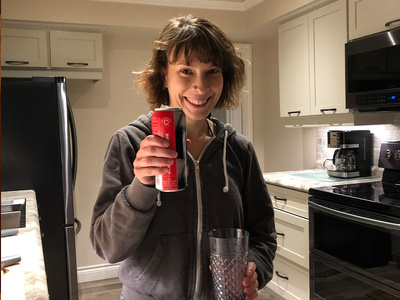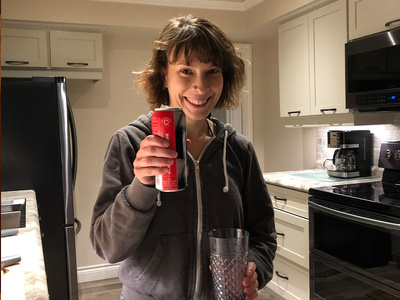 As a supporter at this tier, you will get our sincere appreciation and we'll pass on your note of tribute to Joni's family. Thanks for being a part of this work! It all adds up! *** En tant que supporter, vous recevrez notre sincère appréciation et nous transmettrons votre note d'hommage à la famille de Joni. Merci de faire partie de ce travail ! Tout cela s'additionne !
Keeping Time With Joni, The Drummer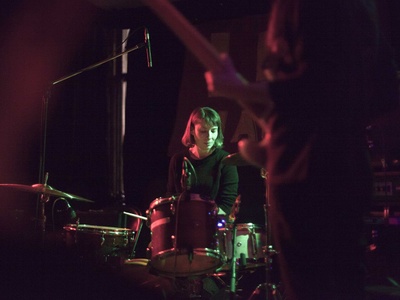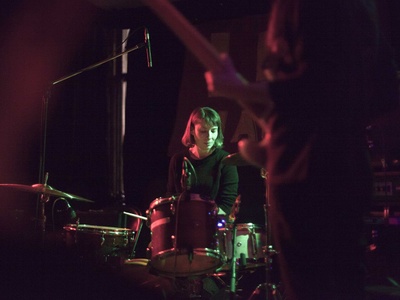 Joni contributed to Canadian music scenes as a leader, listener, and through her band Lungbutter, where she drummed and was just generally awesome. We'll keep the beat and your support will help to maintain the new studio named after Joni. We'll give you an on-air shoutout and share your words of tribute with Joni's friends and family. *** Joni a contribué aux scènes musicales canadiennes en tant que leader, auditrice, et par le biais de son groupe Lungbutter, où elle jouait de la batterie et était tout simplement géniale. Nous garderons le rythme et votre soutien aidera à maintenir le nouveau studio nommé en l'honneur de Joni. Nous vous donnerons un coup de chapeau à l'antenne et partagerons vos mots d'hommage avec les amis et la famille de Joni.
Joni Sadler, The Spark of Great Things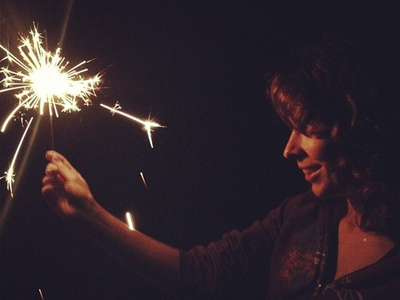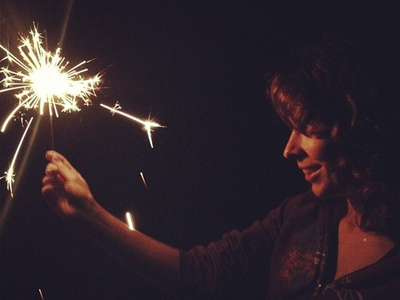 Take Joni's spirit with you and spread the joy. Thank you for your support at this tier - it will assist in providing accessible studio space to community groups.
Emportez l'esprit de Joni avec vous et répandez la joie. Merci de votre soutien à ce niveau - il nous aidera à fournir un espace de studio accessible aux groupes communautaires.
About CHUO 89.1 FM - Radio indépendante 📻 🎤 Independent radio
Support the building of the Joni Sadler Studio at CHUO
Joni Sadler
1986-2021
"She was a lot of people's security blanket and probably never realized it." That's how CJLO Music Director Omar Husain characterized Joni Sadler in a
heartfelt tribute
and if you knew Joni, you probably have a knowing smile as you read that and as you think about how she was – how she truly, genuinely was as a person:
Caring
Kind
Thoughtful
A massively talented drummer
Effortlessly cool. 
She was tremendously admired because she worked tirelessly in support of Canadian music scenes, building them one song at a time, one event at a time, one person at a time. Making a community happens in the small exchanges and those efforts – from the truly grand to the daily mundane – are what it means to make something happen.
Joni did that and her work is reflected in albums, festivals, numerous campus and community stations across the country, in bands, in hearts and
right here in the CHUO studios
. Joni spent many hours volunteering at the station and her work, her support of volunteers, and her talent led to a role as CHUO's music director.
We cherish the time she spent working at and building CHUO.
The project to name the studio, established with Joni's family and with her extended CHUO family, will establish a dedicated space at CHUO in her name. Your contribution supports Joni's legacy at the station by funding its key operations: community-created radio, the promotion of Canadian music, and free studio access and training.
Thank you for being a part of this important work in honour of Joni. You can also honour Joni in another way. As Omar Husain writes, "learn that new skill, go on that trip, meet those new people, and take that chance. Don't waste the little time you have. Fill it with whatever challenges and interests you, and whatever makes you happy – and share it with those you care about. That's how we can continue to pay tribute to Joni and keep her memory going."
***
Soutenir la construction du studio Joni Sadler au CHUO
Joni Sadler
1986-2021
"Elle était le doudou de beaucoup de gens et ne l'a probablement jamais réalisé". C'est ainsi que le directeur musical de CJLO, Omar Husain, a décrit Joni Sadler dans un hommage sincère. Si vous connaissiez Joni, vous avez probablement un sourire en lisant cela et en pensant à ce qu'elle était - à ce qu'elle était vraiment, sincèrement en tant que personne :
Attentionnée
Gentille
Réfléchie
Une musicienne extrêmement talentueux
Super cool. 
Elle était extrêmement admirée parce qu'elle travaillait sans relâche pour soutenir les scènes musicales canadiennes, les construisant une chanson à la fois, un événement à la fois, une personne à la fois.
C'est dans les petits échanges que l'on crée une communauté, et ces efforts - qu'ils soient vraiment grandioses ou quotidiens - sont ce que signifie faire bouger les choses.
C'est ce que Joni a fait et son travail se reflète dans des albums, des festivals, de nombreuses stations universitaires et communautaires à travers le pays, dans des groupes, dans des cœurs et ici même dans les studios de CHUO. Joni a passé de nombreuses heures à faire du bénévolat à la station et son travail, son soutien aux bénévoles et son talent l'ont conduite à un rôle de directrice musicale de CHUO.
Nous chérissons le temps qu'elle a passé à travailler et à construire CHUO.
Le projet de nommer le studio, établi avec la famille de Joni et avec sa famille élargie de CHUO, établira un espace dédié à CHUO en son nom. Votre contribution soutient l'héritage de Joni à la station. 
Merci de faire partie de ce travail important en l'honneur de Joni. Vous pouvez également honorer Joni d'une autre manière. Comme l'écrit Omar Husain, "apprenez cette nouvelle compétence, partez en voyage, rencontrez ces nouvelles personnes et saisissez cette chance. Ne gaspillez pas le peu de temps dont vous disposez. Remplissez-le de tout ce qui vous interpelle et vous intéresse, de tout ce qui vous rend heureux, et partagez-le avec ceux que vous aimez. C'est ainsi que nous pourrons continuer à rendre hommage à Joni et à perpétuer sa mémoire."
Show more
Become a patron to
Connect via private message
How it works
Get started in 2 minutes