Cidney Green
is creating A Documentary of My Life - One Day At a Time
Select a membership level
Love Offering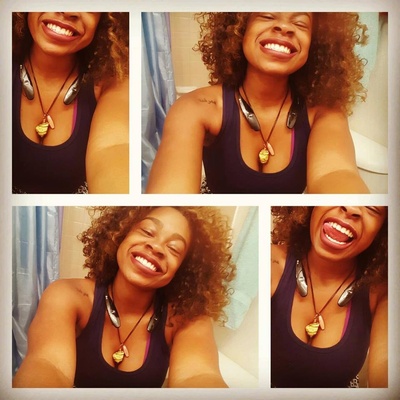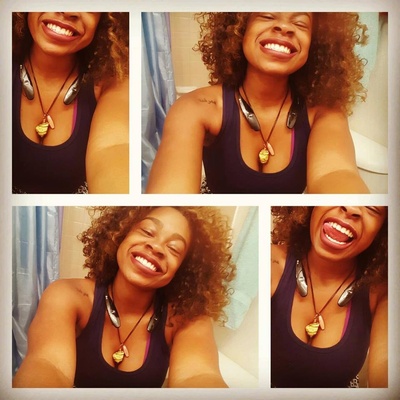 This is for those who just wanna support the movement with a very small donation per month...who dont really care aobout watching my life in real time.
This grants you no access to any content, it is just a simple gesture of love from you to me! 
I love and appreciate you so very much of this offering!! 
This will go towards travel expenses etc. 
Love you and thank you again for the support!
About Cidney Green
"While the World Wonders...My Subscribers KNOW..."
This teaser breaks down what to expect once you subscribe. Be sure to watch the entire video!*READ ALL OF THIS SHIT BEFORE SUBSCRIBING*
(This is more of a Documentary that a reality show...just FYI=)
For a LIMITED TIME ONLY...You can have FULL Access to me for just
$10.00
per month.
I have been doing this for over a year now and I have had time to take a clear look at what this actually is:
#1. This is a real time Documentary. Not a "reality show".
#2. This will be lots of "confessionals". Here is where I fill in the blanks on what you see in the public. The BTS of my life. Here you will get the stuff that well, I only share HERE. This is my video diary.
#3. This shit is still dope af! I want more of yall inside my head so consider this...a "sale"
*I will go LIVE 3-4 days of out the week.*


Mo 'info:
Here is what to expect once you subscribe for just $5.00 per month.

A sincere THANK YOU!
You this tier is for you,  if you dont have the time to look at what I am doing. You just love me and want to support! Every little bit counts and I appreciate the love and support! 
Here is what to expect once you subscribe for just $10.00 per month.

-Access to me in ways unavailable anywhere else online
- LOTS of LIVE videos about my life as it unfolds. Real shit. Not fake. 
- You get to travel with me around the world
- Lots of random Nudity!
-The ups and the downs...The journey to becoming a millionaire with 2 husbands is not always pretty. Sometimes it is just plain scary, emotional and hard. I will bare it ALL!
- You will see me go after my dreams and scratch shit off of my bucket list one by one.
- You will be INSPIRED on so many levels
- Behind the scenes of my interviews, movies and other celebrity projects/events. 
-  Access inside the mind of a Living Legend...which is priceless.
For $15.00 Per month you get all of the above PLUS:
- You will get first dibs on details pertaining to my Infamous EroticSleepovers (Not to mention behind the scenes footage of its creation.)
- I will show you first hand how I utilize the Law of Attraction, Magic, Ritual, Books, Mantras, Buddhism and other tools to create joy, orgasms, love and success in my life....the REAL DEAL!
-It is here that you will see the most vulnerable side of Cidney G...the real tears etc. 
But this is not all about me, you will gain so much by subscribing...TRUST
I really care about
QUALITY
with this. I want  people here that actually care about me and my journey...I want people who want to interact with me! 
Come, stick and stay!
So go ahead and subscribe now!- See you inside=)
Once you agree to be a patron, you also agree to never under any circumstances, sell, share, trade, screenshot, screen record, disclose nor tell anyone of any information shared on the platform for any reason at anytime. This goes for everyone involved- My friends, family, business partners, lovers- anyone in the videos and photos with me on this platform. This also goes for the other patrons. You are also not allowed to contact anyone involved in my show about what you have seen here for any reason at anytime. 
Doing so will result in legal action.
I WILL MAKE AN EXAMPLE OUT OF YOU
By becoming a patron, you'll instantly unlock access to 155 exclusive posts
By becoming a patron, you'll instantly unlock access to 155 exclusive posts
Recent posts by Cidney Green
How it works
Get started in 2 minutes