CJoy Yoga
is creating Yoga & Meditation Instruction Videos
Select a membership level
Pro Tips & Tools For Well Being
Want to have little reminders, advice, ideas, and inspiration about how to live a more holistic and healthier life? .... This is your tier.
I happen to know a thing or two about health and wellness through the lens of Yoga & Ayurveda (think Traditional Indian Medicine). Although I am not a Certified Ayurvedic Practicioner, these are practices I have been using and studying daily for almost a decade now and they have helped me on my path to well being. I am so excited to be sharing these Pro Tips & Tools with you  my friends. 

Please know that much of this material will be posted publicly and that by signing up for this tier you are helping support me while I try to help students of all economic circumstances experience the joy of Yoga & Ayurveda. 

Finding Your Center Through Yoga Asana
This is a great way to get your home practice going! I say home, but shoot - if you travel a lot, if you are intimidated to go to a studio, if you feel you're not flexible enough, if your schedule doesn't match your local studio, if you.... (fill in the blank)... this is a great way to start to practice Finding Your Center.

You will have unlimited access to stream the Yoga Asana videos (without ADs I might add). There are already over have 100 videos waiting for you and new ones will keep coming. 
You will also have my undying gratitude, Love, Love, & More Love!!!

Bi-Weekly Zoom Meditation Classes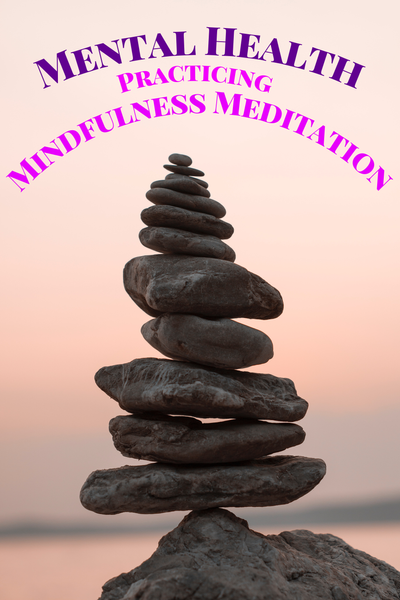 You folks will get all the tips and videos of the first 2 tiers AND you also get a Bi-Weekly Zoom Meditation Classes. Starting August 12th these will be held on the 2nd and 4th Wednesdays of the month in the morning from 6:00am-6:30am (Pacific Time).

If you are looking to up your Meditation game or just to start a Meditation Practice, but could use a little assistance... this one is for you. I will host a bi-weekly Zoom class which I will record and then post at this tier level. So whether you join the class Live or just do the recordings on your own time... it's up to you, but you will have access to the recordings always.

There are waaaaaaaaaay too many studies out with modern medical science backing up what the ancients have known all along... Mindfulness Meditation is good for you. It's better than good for you...as Tony the Tiger might say, "It's GRRRRRREAT!"

Hope to see you in class :-)
About
Hello Friends and welcome to the
CJoy Yoga Wellness Channel
!
5 years ago I had a major life transition, a divorce, that brought me from Los Angeles, CA to Walla Walla, WA. I started teaching here in the Walla Walla Valley (so beautiful here), but missed the connection I had with my students in LA. I was also getting more and more people who would visit Walla Walla, have a session with me, and want to continue to study with me once they went home. Not to mention the Beautiful Walla Wallans who travel and want to take me with them. This is the birthing of the CJoy Yoga Wellness Channel. I have been
making Videos and posting Wellness Tips
for over 2 years now.
My certifications are:
E-RYT® 500, YACEP®
500 HR YogaWorks Certified
I lived in the hotbed of yoga that is Los Angeles, CA. I got to train with amazing Master Teachers on a regular basis. I have over 800 Hours of CE Credits, over 4,500 Hours teaching, as well as the hours I spend reading books on Functional Movement, Anatomy, Neurology, Social Science, Trauma, and the like. My main 2 teachers/mentors are Iyengar teachers who work extensively with injuries and medical conditions and I while with them I was able to learn who to make poses accessible to all bodies.
4 Fun facts:
1) I have been practicing Yoga for about 20 years, teaching it for over a decade, and practicing Ayurveda for myself for almost 10 years. All of this is to say... I have a lot of training and knowledge that I weave together so that our community can find what they need to find balance and health in a holistic way. I try to help every BODY find what THEY need to find harmony on that particular day at that particular time.
2) I didn't "try" to become a teacher. I started practicing Yoga for my own injuries and fell in love. Never had I found anything that helped all aspects of my body feel well. My physical body, my breathing body, my mental body, my emotional body, as well as my energetic body. I just dove deeper and deeper into learning what I could for my own health and people started to ask me to teach them. I made a super nerve wracking leap of faith from a cushy but unfullfilling admin job into trying to teach full time.
3) I live in a stationary RV in my friends back yard. I got sick of waiting tables to pay the bills and teaching yoga on the side, so I gave away most of my stuff, worked my ass off to pay off my debt, and reduced my monthly living expenses so I could focus on teaching.
4) I have 2 - 12 year old "kitties". If you watch any of the videos from the first year you'll see Duellie and Hunter walking in and out of frame. They are my lovers and are keeping me company during COVID.
On a last note, there are different levels of tiers you can sign up at. Watch the video for a description or scroll down and look to the left to read more about these and find out which one will suit your needs at this time. It's easy to change your tier or cancel at any time.
If you have any questions please feel free to contact me.
Email:
[email protected]
Website: CJoyYoga.com
Otherwise I hope to "see" ya on the mat.
Thanks for reading this far and may all beings everywhere be well.
A Work in Process,
Christel Joy Johnson
At $500/month, I will buy a microphone  so that the sound quality is better on the videos!!!!!

1 of 1
By becoming a patron, you'll instantly unlock access to 116 exclusive posts
By becoming a patron, you'll instantly unlock access to 116 exclusive posts
Recent posts by CJoy Yoga