Hello Humans is an experiment in subscription journalism designed to inject reality, and humanity back into reporting, starting at only $1 a month. 
Founded by award-winning journalist, Claire Connelly, it is designed to help people identify rhetorical red flags and immunise themselves against a sea of bullshit.
It consists of a regular column, a weekly newsletter and an upcoming e-book & paperback.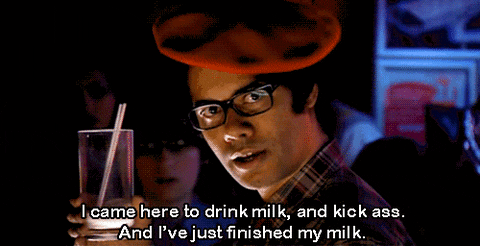 You wouldn't know it from cracking a paper, but most economics does not account for the role of money, the people who use it or the jobs which enable that spending.
It is no coincidence that we are witnessing the inexorable increase in social uprisings at a time of such great economic insecurity. People are scared. 
And, according to Edelmen
, an overwhelming majority of people feel they can no longer trust the news sources they used to rely on to make sense of the world around them. How are people meant to make even the most basic decisions about their lives if most of what they read and hear is informed by policies which do not take their financial lives into account?
This is why I founded Hello Humans: To help readers understand how the world
really
works so that they can make more informed and empowered decisions both at the ballot box, the checkout, the bank, and all the other domains over which we exercise control.
I want to prove there is a market for this kind of journalism. I want to demonstrate to publishers there is a different way to do things. And I would like to help develop metrics that can put a value on reader trust.
Users can 
access my work for just 10 cents per story on my website
, or unlock full access to the entire trove 
for $1 a month on Patreon
and never deal with paywalls again.
$4.50 a month gets you
the weekly newsletter
, delivered direct to your inbox, containing exclusive content you won't find anywhere else online. 
You can try before you buy on my Medium. 
A bit about me: I am an award-winning freelance journalist, writer and speaker specialising in economics, policy & tech. I am the co-host of The Week In Start-Ups Australia and I write for publications including The AFR, The Saturday Paper, ABC, SBS, New Matilda and others. 
I am in the process of writing a book,
How The World Really Works*
. It examines the impact of our emotional investment in fundamental economic myths and the influence this wrongness has had on civil uprisings as witnessed by Trump, Brexit, UKIP, the alt-right & the resurrection of One Nation. *(title may change). 
Given the state of this terrifying hellscape of a world we find ourselves in, there has never been a more important time for a strong, free and independent press. 
Trying to produce accurate, public interest journalism without getting fired or sued is a challenging and costly process. Help keep independent journalism alive by sponsoring people like me so we can keep on keeping the bastards honest.