Claire Margaret Corlett
is creating comedic music
Select a membership level
BEHIND THE SCENES BADGERS
Every video I upload on my YouTube channel is always scheduled at least the day before. So now you will get to know what it's going to be about before it even comes up! You'll also get to take part in polls or conversations I have on here. 
Welcome to club BADGER!
Here's what you could get:
• Thumbnail of upcoming videos revealed
• General updates and project announcements
• Answering special polls
SUPER SECRET SCORPIONS


If you enjoy getting information before other people, this tier is for you. 
Not only are you a BADGER, but now you're a SCORPION too!
Here's what you could get:
• Bloopers/outtakes/deleted scenes from all of my YouTube videos (not available on main channel)
• iPhone video updates on my next YouTube video
This tier also includes access to everything listed before.
COVERING CAMELS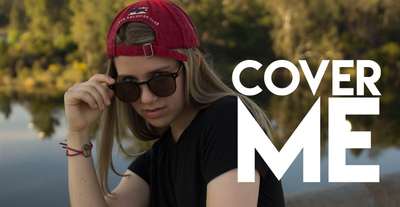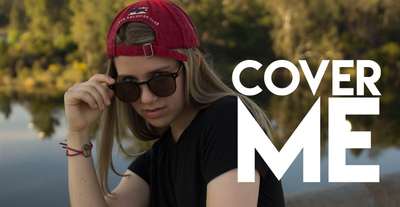 Do you like music? Wow! Me too (duh, literally the whole point of my Patreon). What would you do if I told you that you get exclusive access to music covers? Would you say, "yes" to this tier? Sweet! 
Now you're a BADGER, SCORPION, and CAMEL! Congrats!
Here's what you could get:
• Music covers (it could even be your favourite song!)
This tier also includes access to everything listed before.
About Claire Margaret Corlett
Hi! My name is Claire Margaret Corlett and I'm a Canadian actress and creator living in Los Angeles. You many know me from my voice on My Little Pony, Dinosaur Train, Barbie movies, or Bob the Builder. Or possibly from my face in Before I Fall, Siren, or The Murders. 

You're probably wondering... what do I do outside of working in films? I make my own... and I'm here! I'm here on Patreon, YouTube, Twitter, Instagram, and Snapchat creating & editing my own content like fun vlogs and the odd short film or sketch. I upload only the most entertaining videos every Saturday on my channel — so subscribe! 

So... what is it that I'm popping up here? On Patreon? Well! I'm looking to do a lot of great things, but my main goal is to get help with an EP. Yes, I sing & play music. But my forté?Comedy. I'm combining my love of music and my talent in comedy to create a super fun and silly EP to release into the world. "But what's after that?"  one might ask. To that, I answer: music videos! Those are pretty expensive, so I'll work on hiring producers before we go straight to videographers. 

So that's me! Welcome! Thanks for reading this long-ass message and for (hopefully?) supporting me. It means the WORLD to me to get the opportunity to be helped in creating content I KNOW you'll love. Please remember, if you have any questions EVER... I'm here! Shoot me a message or comment on my posts and I'll be sure to answer you :)

Thank you for everything,
Claire Bear.

Music covers, demos for all of the songs that will eventually go on my EP.
1 of 4
Become a patron to
Unlock 34 exclusive posts
Connect via private message
Recent posts by Claire Margaret Corlett
How it works
Get started in 2 minutes