Claudia
is creating Health & Alternative Remedies Tutorials
Select a membership level
Level One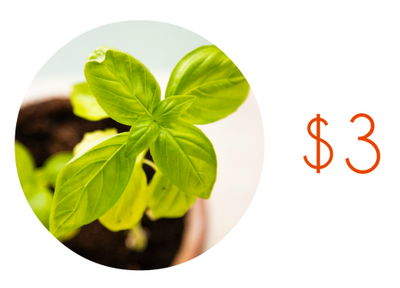 Receive 3 (information-packed) alternative remedy tutorial posts per month!

These tutorials include step-by-step video instructions on how to make effective remedies for all manner of health issues for acute, chronic or emergency situations - remedies like the herbal whooping cough tincture, elderberry syrup, antibacterial herbal formulas and fire cider (to name a few) - for health ailments like colds and flu's, detoxing formulas, infections, wounds and more!
These tutorials are only available here on Patreon!
Level Two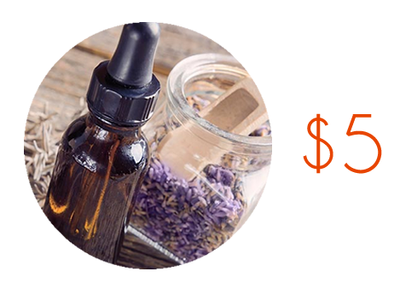 3 (information packed) alternative remedy tutorial posts!
1 extra bonus tutorial / video about healing specific health issues!
PLUS 1 of Claudia's favorite alternative remedies recipes!
PLUS 1 book review per month of one of Claudia's favorite health books. 
If you choose this tier, you'll receive everything from Level One PLUS you'll get extra videos and information regarding topics like autism recovery, resolving chronic illnesses, healing the body, using a variety of healing tools and techniques AND you'll get one of my favorite natural remedies recipes - these are valuable recipes that I've collected over the years - recipes that I consider "treasures" that I'll pass down to my children one day. 
About
Welcome to my Patreon page!


Here's a page that lists all of the posts I've made on Patreon!
I believe that we should all get to the point where healing within the home is done with confidence and peace. This Patreon page is where I teach you how to do just that as I teach you the simplicity of using herbs, clay, nutritional remedies and other alternative remedy formulas and tools that I know will bless, benefit and protect your health - and your family's health!
Come watch my in-depth tutorials (3 per month!) and other health topics (1 per month) I have shared (and will share) on my Patreon page. The information I share here is valuable knowledge that I have learned during my 7 year battle with chronic Lyme, my 13 years of researching health and disease, my 5 years of teaching about using alternative remedies to people throughout the U.S., and through my Holistic Health Practitioner studies. 
We live in a time where our health is deteriorating more quickly than ever before. Statistics show that acute illnesses are on the rise both for children and adults. It's also estimated that by 2025 49% of Americans will have a chronic illness - and this doesn't include chronic illnesses like Lupus, Lyme, Fibromyalgia, CFS, Rheumatoid Arthritis or 100's of other autoimmune diseases!
It's not only important but
imperative
that we learn how to use alternative remedies and other healing solutions that not only benefit and heal our body but that also address the root cause of the illness or disease.
Let's learn how to address common, day-to-day health issues, how to resolve chronic diseases, and how to be prepared for other health issues that may arise using substances and tools that are safe, natural and effective. Topics I teach about include preparing and using alternative remedies, resolving chronic illnesses, addressing acute illnesses, healthy foods and nutrition, saving children from autism, and more! 
Patreon supporters will have access to my instructional tutorials, informative videos, printable PDF's, recipes, resources shared with each post, discounts on my online courses and even periodic discounts on our products.
There are 3 different subscription options:
$3 Patreon subscriber's:
You'll have access to 3 in-depth alternative remedies/health tutorials per month which usually include a printable pdf information sheet to go along with the tutorial. (You'll also be able to view all tutorials from the past). 
$5 Patreon subscriber's: 
You'll
have access to the 3 in-depth alternative remedies/health tutorials including the printable PDF sheets that usually go along with the tutorials, plus 1 health book review per month, plus one of Claudia's favorite remedy recipes per month! 
$20 Patreon subscriber's:
You'll have access to ALL of the above PLUS you'll receive a remedy mailed directly to you with in-depth information about the remedy, how to use it, and why I love that particular remedy. 
Thank you for your support and, as always, I hope the information I share with you will be a wonderful blessing to you and your family!
~ Claudia
By becoming a patron, you'll instantly unlock access to 129 exclusive posts
By becoming a patron, you'll instantly unlock access to 129 exclusive posts