You're here!
Thanks so much for visiting my Patreon page. It takes a ton of work putting out quality content and your contribution will go a long way in helping me produce more and better content on a regular basis!
The majority of my content is free for everyone and always has been. So why would you want to kick in a couple bucks a month when you can see nearly everything for free anyway? Great question! Aside from helping to ensure great content on a regular basis, there are some pretty cool incentives for the varying levels of contribution.
One of the best perks is access to
exclusive online bow building course
materials! I've been working to develop the most comprehensive bow building course ever. Bar none. And you'll have access to it. This course will cover everything I know about building bows. From whitewood flatbows to osage recurves, sinew backing, addressing common problems, design, and on and on. This course will have it all. I'll be uploading one new exclusive bow building video around the
first of each month
. Additionally, I'll be posting behind the scenes clips, weekly Vlogs (more on this below), and other exclusive content here. Plus, you'll be entered to win a custom made selfbow made to your specifications!
So what's your money helping with? Another great question. As of now I'm a one man show. With rare exception I do all the filming, editing, music selection, etc. On of the biggest challenges in producing hunting films is self filming. I can't tell you how many opportunities I've missed due to fiddling with cameras. In addition to covering the basic operational costs, reaching my goals will help me actually pay a cameraman instead of trying to con my hunting buddies into following me around with a camera! 
Additionally, camera gear is ridiculously expensive and the conditions I film in are hard on equipment. I just dropped $150 on a mic the size of my pinky nail! Could I use a gopro? Sure, but the quality wouldn't be nearly what I can get on a DLSR and, honestly, it'd be a hell of a lot more difficult to make a quality film with very limited equipment.  
Although a monthly contribution really helps budget things out, I understand if everyone doesn't want to go that route. With that said, I wan't you to know
you are NOT locked into anything!
You can sign up as a patron and cancel payments at any time.  
So thank you for taking the initiative. I hope you'll sign up and help promote the traditional values, woodsmanship, and outdoor skills that my videos are all about!
About Me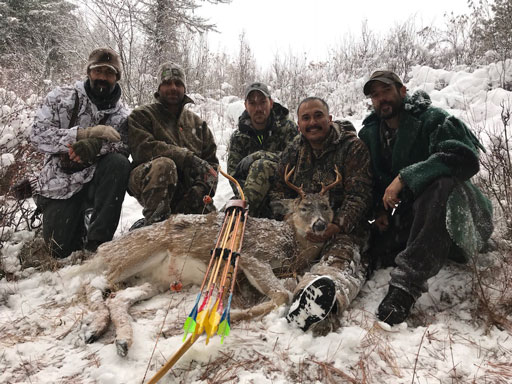 My name is Clay Hayes and I am a hunter. There's no other way to really describe myself without mentioning that fact. Hunting, and more specifically bowhunting, has influenced nearly every major decision I've ever made in my life. When I was a kid I dreamed about stalking elk in the high mountain meadows and drifting a dry fly to rising trout. I always new the west was where I was meant to be so I set out looking for a way to make that happen. 

I grew up on a ranch in the Florida panhandle. Although I'd been in the saddle since I was an infant and even competed in the high school rodeo, placing in the top 10 at nationals each year, I always wanted to be in the woods rather than dealing with horses. Most of my summer days were spent fishing in the creeks and sluggish backwaters of the Florida panhandle, or practicing primitive skills under the liveoaks. In the fall and winter I hunted and trapped.
Soon after graduating from high school I entered into the Natural Resource Conservation program at the University of Florida which led to a bachelors degree and not much else. I soon learned that if you wanted a career in wildlife, you'd need a masters degree. So, after a short stent as a wildlife technician in south Texas, I moved to Starkville Mississippi to start my masters research. To earn a Master's of Science degree, you develop a research project and write a thesis. My project was to investigate the home range and habitat use of feral hogs in the Mississippi River delta.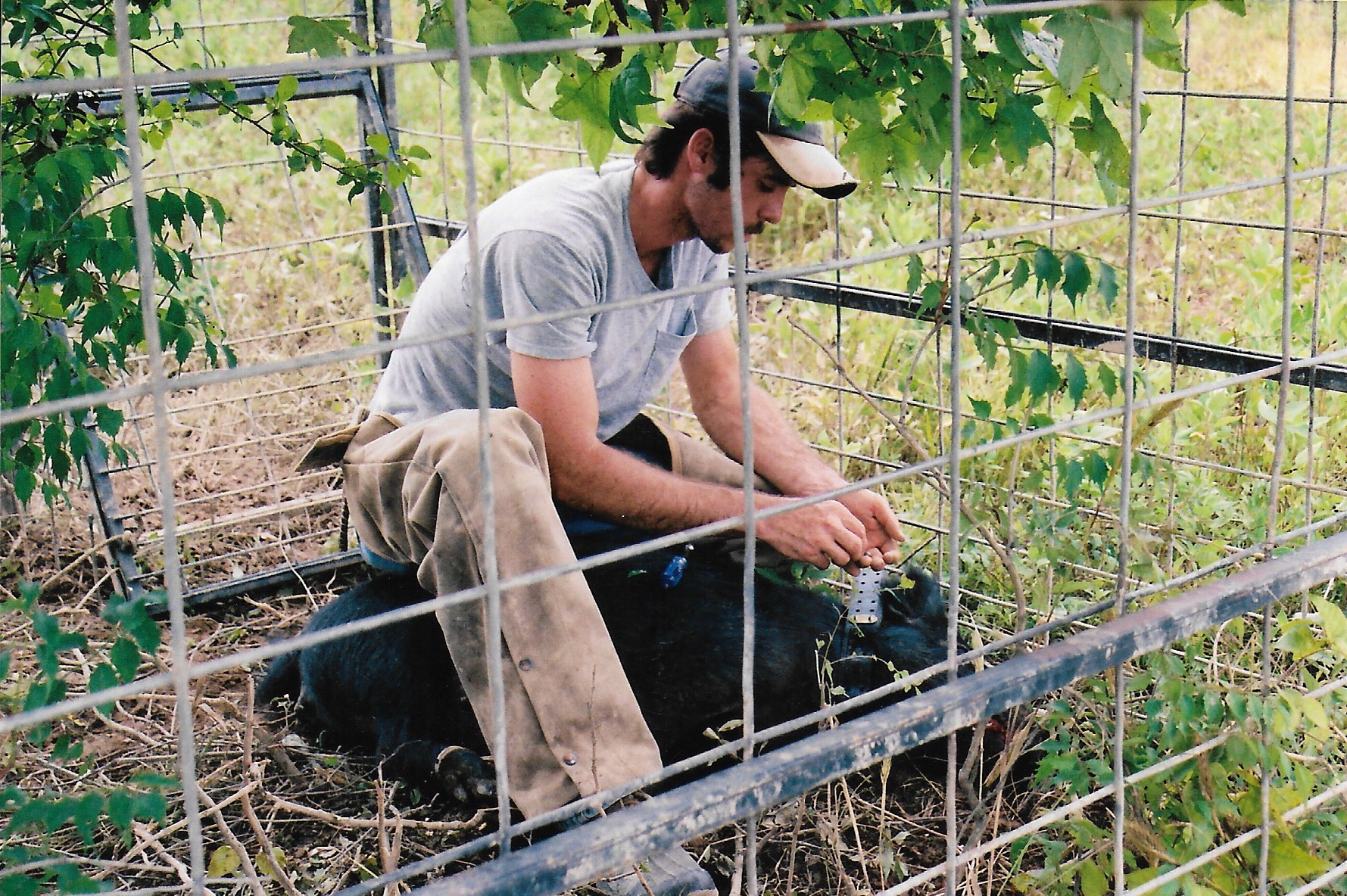 I trapped about 40 wild hogs and fitted them with radio collars before following them around the southern swamps day and night for a year. Good times! After writing up my findings and sitting through a thesis defense (not fun), my wife and I moved west, to Idaho and a job with the Idaho Fish & Game. We've been here ever sense and now have two very energetic boys, Coye and Fen, that are keeping us busy!
I started making videos for YouTube in about 2009 and started my website in 2010. Since then I've written two books, published many articles in Traditional Bowhunter Magazine and others, been a guest on quite a few podcasts, talked at quite a few banquets, and produced over 150 videos on traditional archery, bow building, survival, and other outdoor skills! In November of 2017 I decided to follow a dream and make this my full time gig! It wasn't an easy decision to leave a steady paycheck and a great career as a wildlife biologist but I knew where my heart was so that's where I went.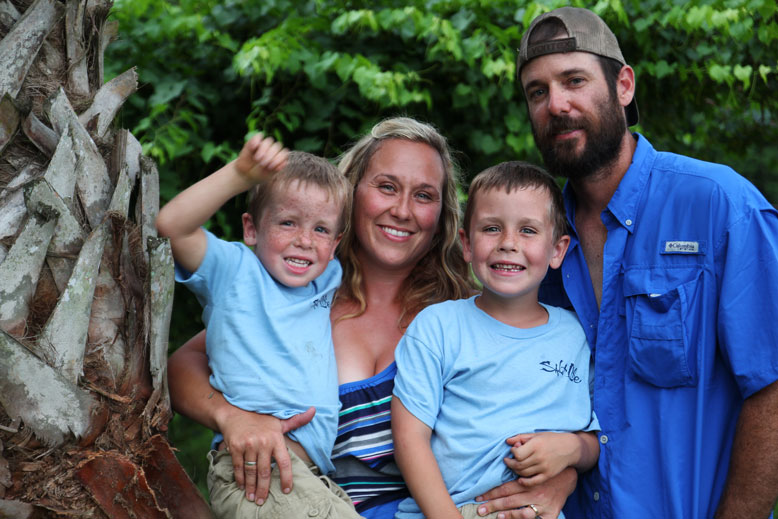 So here we are, on a new and exciting path. Our ultimate goal is to build Twisted Stave into something that can both support our simple lifestyle and continue to give back to the traditional archery and bow hunting community. It's been a learning experience, talking to potential sponsors, learning about marketing, thinking hard about what I'm comfortable endorsing and what I'm not. It's a long road but we'll get there. So in addition to all the behind the scenes type stuff, much of the exclusive content I'll be posting here is going to be about this new journey. Although I've got a good idea what direction we're heading, it's anything but certain. The traditional archery community is amazing but it's a very small niche to try to make a living within. But, life's an adventure and, so far as I know, we get one time around. You may as well do what makes you happy. I hope you'll join us on our journey and share in our adventures!